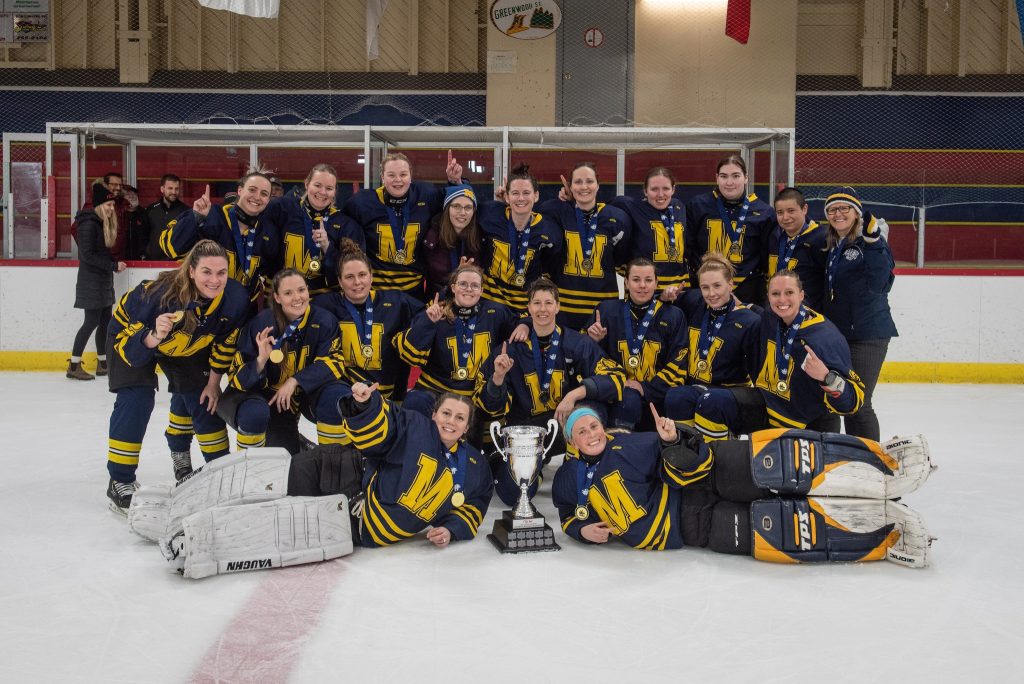 CFB Halifax Mariners take women's regional hockey win
By Sara White,
The Lookout

The CFB Halifax Mariners went unbeaten through the Canadian Armed Forces Atlantic region women's hockey tournament February 14 through 16, taking the title – and the rights to represent at CAF nationals in March – in a 9-4 win over 5th Canadian Division Support Base Detachment Gagetown.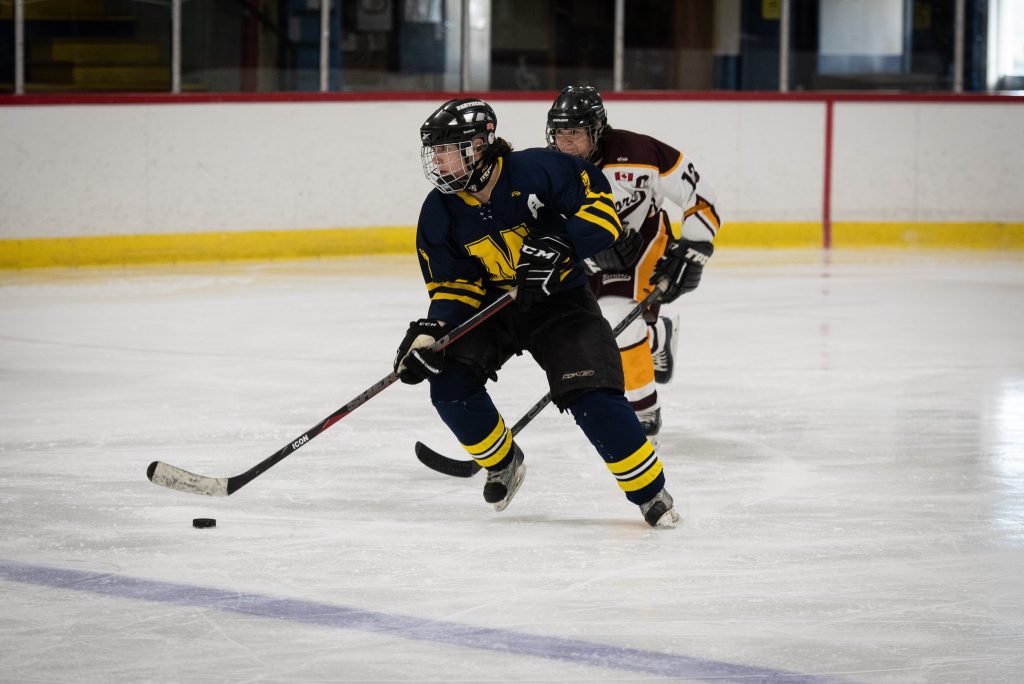 14 Wing Greenwood hosted the three-team tournament out of the Greenwood Gardens Arena – the first women's regional hockey tournament since 2019. Acting wing commander 14 Operations Support Squadron Lieutenant-Colonel Lara Jennings welcomed athletes, coaches, officials and volunteers, dropping the official puck at opening ceremonies February 14.
"Welcome to our friends from Gagetown and Halifax. We hope you have a fantastic tournament, and we'll be in to watch the games."
Greenwood opened against Halifax, who took a 3-1 lead out of the first period and never looked back. Halifax scored twice more in the second period to Greenwood's single; and then took it to a 6-4 win.
The second game on February 14 saw Gagetown take on Halifax. The teams were close at the end of the first, with Halifax ahead 2-1; through the second, Halifax took over with five more goals. The end score was Halifax 8, Gagetown 2.
February 15 was a Greenwood vs Gagetown double-header. In the regular schedule that morning, Greenwood and Gagetown took a 3-3 tie into the third, when Greenwood scored the winner. Final score was 4-3 Greenwood. Both teams met again in the evening semi-final, with a scoreless stretch late into the third, when Gagetown took the 1-0 win.
The final on February 16 saw Halifax go in as the favourites: they had two goals by nine minutes into the first, but Gagetown got one in to close the period. The second period was a flurry of scoring, as Halifax scored four times, including one on the game's only penalty (two minutes against Gagetown); and Gagetown scored twice, eight seconds apart. Halifax took their lead into the third and added three more goals to Gagetown's single, winning the championship 9-4.
LCol Jennings returned for the medals and trophy ceremony, first awarding tournament MVP honours to Gagetown captain Master Warrant Officer Lizette Leblanc.
"This MVP award is for working hard, and keeping her team up and the energy positive all week," said Personnel Support Program sports coordinator Alyssa Platt.
"Congratulations to our winning Halifax Mariners, and thanks to all for a really great tournament – every team worked hard this week, and we all enjoyed watching you. Thanks to all the volunteers – the goal light and score keepers; our officials – some of whom travelled from Gagetown; and the athletic therapists."
CFB Trenton will host the women's nationals March 20 to 25.