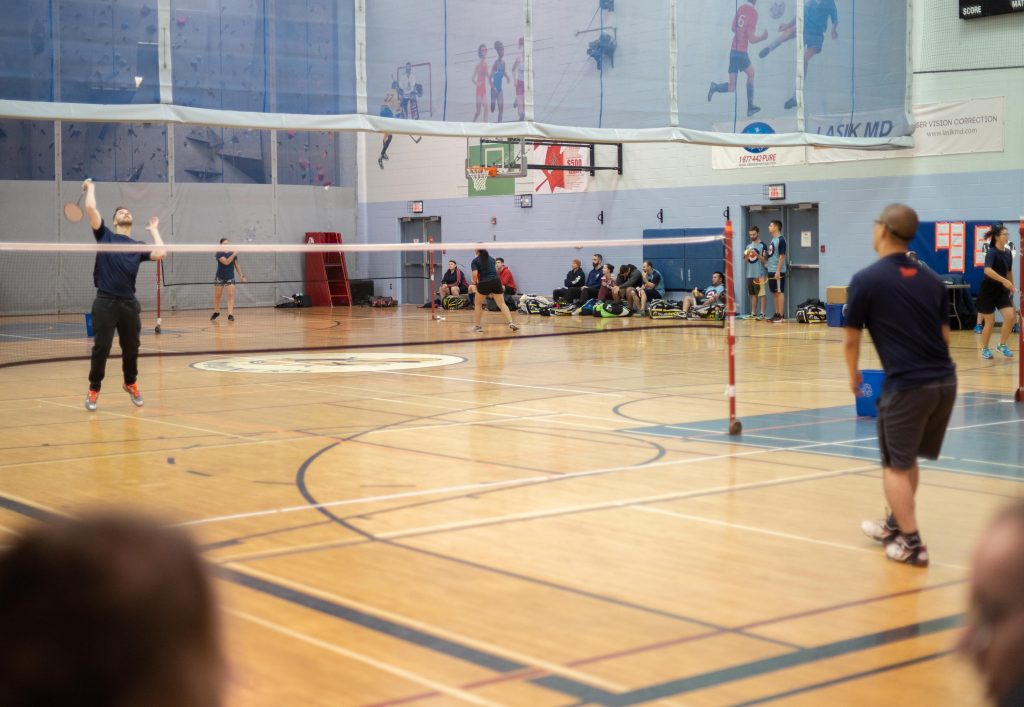 Gagetown team takes banner at badminton regionals in Halifax
By Second Lieutenant Meagan Duncan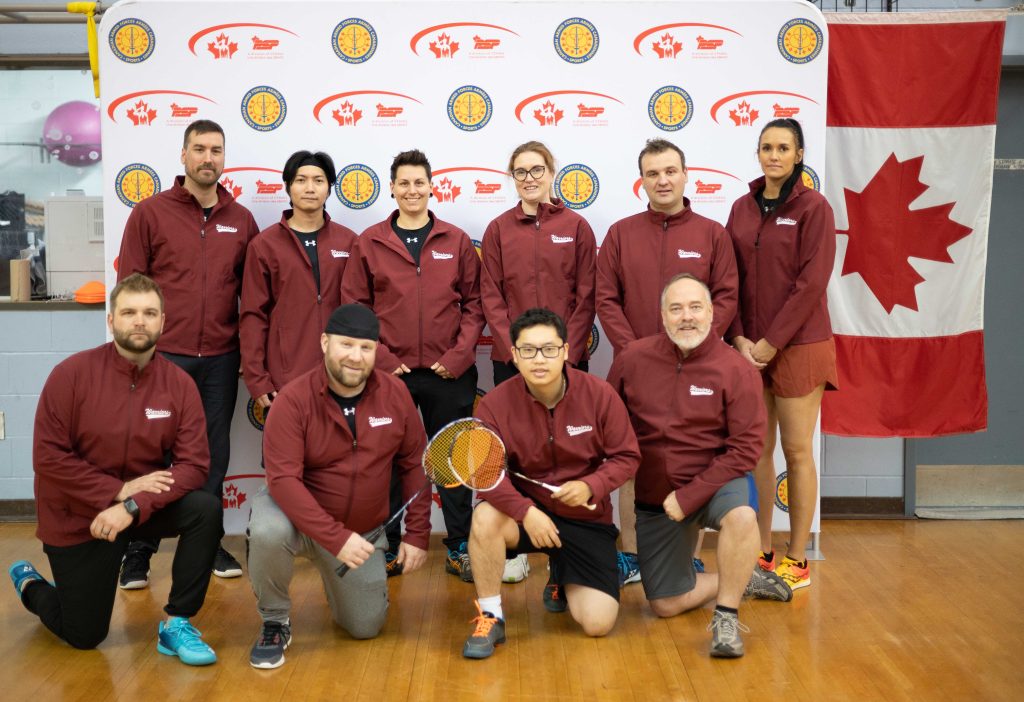 Racquets were swinging and birdies were flying at the Atlantic Regional Badminton Championship tournament from December 5 – 9 at the Fleet Fitness and Sports Centre in Halifax. This was the first regional tournament in several years due to pandemic restrictions.
"It's a good chance to get back on the court and have some fun," said Chief Petty Officer 2nd Class Stephane Labrie of CFB Halifax, the chief official for the tournament.
"We weren't going to have a regional tournament this year because there are no nationals," said Isaac Habib, sports coordinator from CFB Halifax, "But then we realized, why kill our grassroots sports? We're trying to encourage more people to compete and bring sports back up to the levels we had pre-COVID."
Competitors included 10-member teams from CFB Halifax, 12 Wing Shearwater and 5th Canadian Division Support Base Gagetown, a team of four from 14 Wing Greenwood, and a team of three men from 5 Wing Goose Bay. Gagetown team members took first place in four of eight events to win the overall championship banner. 
Atlantic Regional results
Singles
Women's – Captain Jaime Arnott, Shearwater
Men's – Corporal Kim, Gagetown
Men's senior (age 35-44) – Master Warrant Officer Andre Crocker, Shearwater
Men's master (age 45+) – Sergeant Scott Barker, Goose Bay
Doubles
Women's – Sub-Lieutenant Zoe Cowan & Sub-Lieutenant Stephanie Huang, Halifax
Men's – Warrant Officer Cody Ruth & Corporal Kim, Gagetown
Seniors – Major Sebastian Therrien & Major Yan Martin, Gagetown
Mixed – Sergeant Chantal Levesque & Corporal Kim, Gagetown