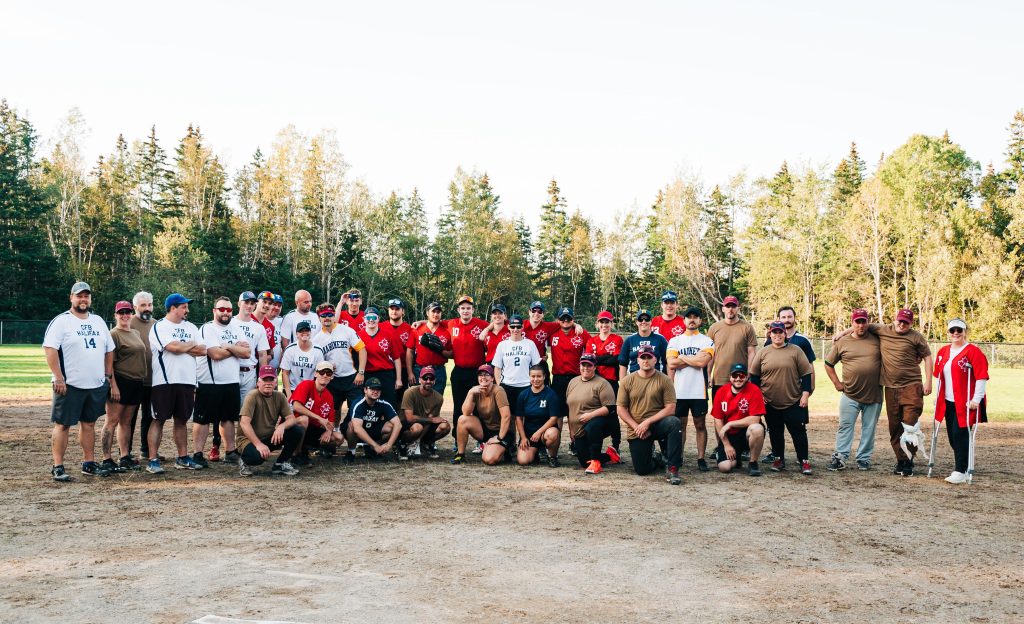 Running the basepaths together: 2nd Annual Hero Classic Slo-Pitch Tournament
By S1 Natassia Lei
It is a well-held aphorism that a rising tide raises all ships. This proved true on the morning of September 23rd at the Canadian Coast Guard College in Sydney, Nova Scotia. As slow tide rolled into Sydney Harbour and the morning dew glistened on the freshly-mowed grass, three teams assembled on the ballfield. Representing the Royal Canadian Navy (RCN), the Canadian Army (CA), and the Canadian Coast Guard (CCG) respectively, the players were a mix of skill levels, experiences, and abilities, yet all possessed an innate desire to build new friendships through sports. This was the aim of the 2nd Annual Coast Guard Hero Classic Slo-Pitch Tournament, and the event struck its target dead on.
The morning began with an intensive skills clinic run by Mr. Sheldon Burke and Mr. Tim Fowler, veterans of the CAF and active members in the Cape Breton softball community. From the basics of catching and throwing to the intricacies of running the base path and tracking fly balls, the players ameliorated their core skills. By then, the dew had given way to the midday sun beating down. It was time for the games.
The tournament officially started with two events. First was a rousing tune of "O Canada" by the Band of the Coast Guard College. Second, the umpire looked around the field, saw all the ballplayers were ready, pointed at the pitcher, and uttered the words: "Play ball!" It is with great pleasure that I report the RCN won the first game against the CCG, for it was to be the team's only win that day. After a heartfelt loss to the CA, the RCN did not advance to the championship game. In the end, it turned out to be a victory for the hometown team, as the CCG defeated the CA to bring home the trophy.
Regardless of the outcome, the important takeaway from the tournament was the bonds of friendship and trust. By opening opportunities through sports, deeper relationships between intergovernmental agencies were formed. The RCN team would like to extend our thanks to Canadian Coast Guard College for their hospitality at the campus and to Personnel Support Programs for organizing the tournament. We will see you again next year!