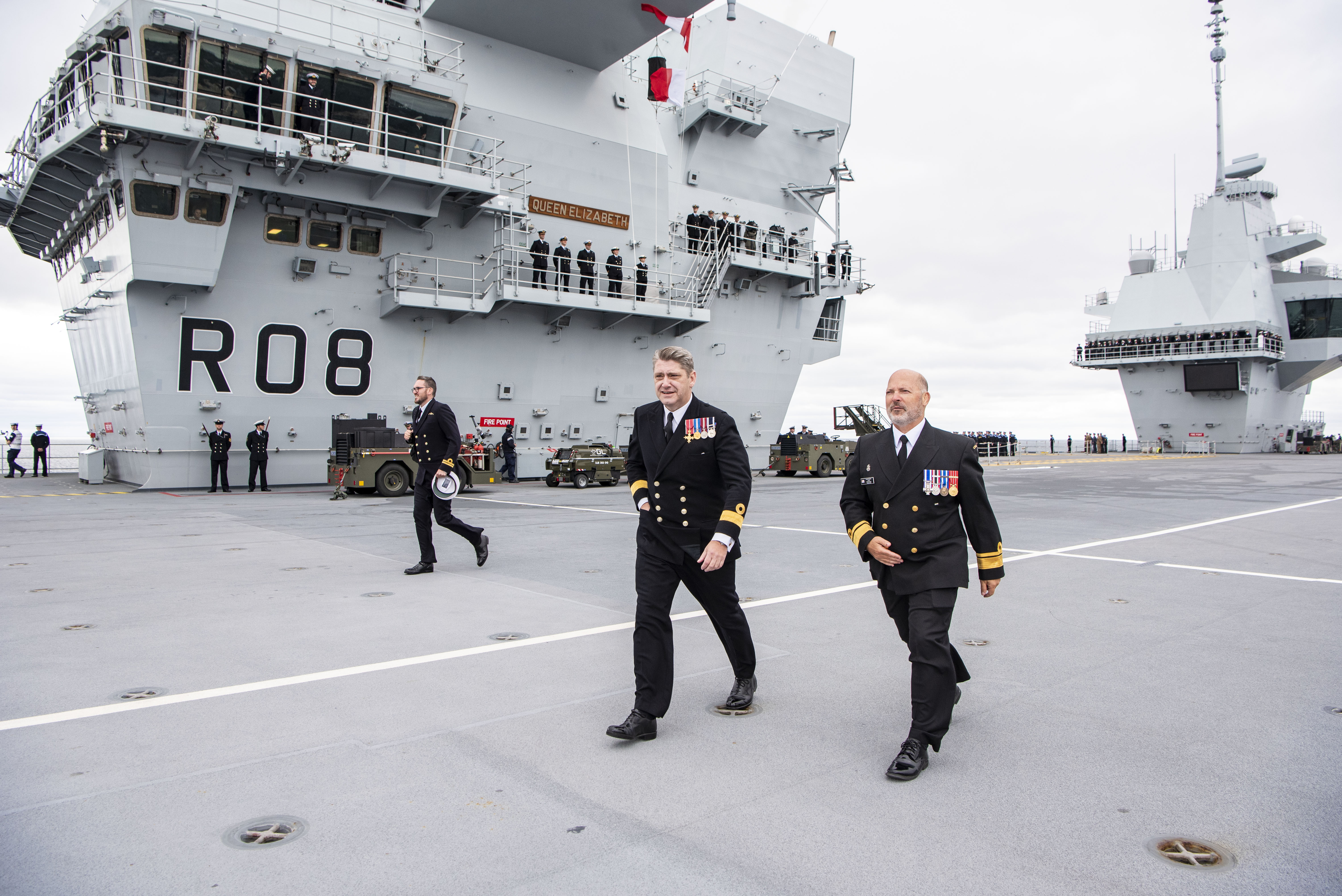 Visit highlights strong Canada-UK partnership
By Ryan Melanson,
Trident Staff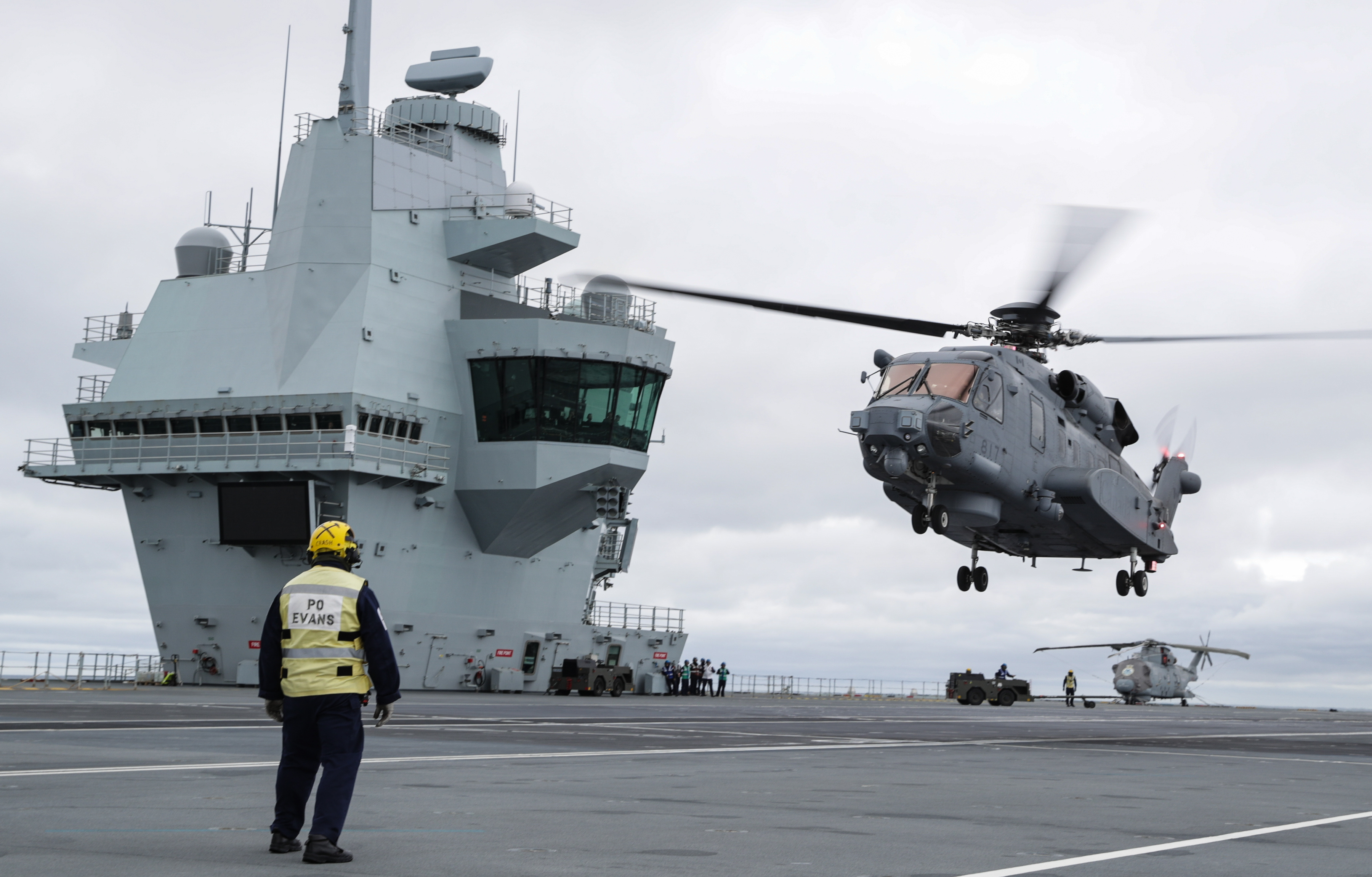 With the Royal Navy's newest class of warship visiting Halifax, and RN sailors taking part in Exercise CUTLASS FURY at the same time, the Commander of the UK's Carrier Strike Group says it's clear that Canada and the United Kingdom remain important military partners.
"Canada is one of our closest allies, we've worked closely together for many, many decades in the Maritime environment, and that continues today," RN Cmdre Mike Utley said, noting that the two countries are also the only pair that share membership in NATO, Commonwealth, and the Five Eyes alliance.
While HMS Queen Elizabeth is still undergoing trials ahead of achieving full operational service in the coming years, the carrier was joined on its visit by strike group members HMS Dragon and HMS Northumberland, with the latter arriving early to meet up with NATO allies for CUTLASS FURY off the coast of Nova Scotia and Newfoundland.
Cmdre Utley hosted RAdm Craig Baines, Commander MARLANT and JTFA, as well as British High Commissioner Susan le Jeune d'Allegeershecque, aboard Queen Elizabeth on September 12. Along with interoperability training taking place during CUTLASS FURY, the two militaries also showed their ability to work together by landing the guests on the carrier with a Canadian CH-148 Cyclone helicopter.
"This is a golden opportunity for us to take advantage of the visit from Queen Elizabeth and take advantage of CUTLASS FURY to really make sure we can work together in an austere environment," RAdm Baines said.
"It's a chance to work together and learn more about each other, and I can't stress enough how important that is."
The purpose of these types of joint activities and exercises, Cmdre Utley added, is to ensure that allies are prepared to work together during operations that involve real-world dangers, should the need arise. This is even more crucial for nations as closely linked as Canada and the UK.
"It's not just interoperability, but integration as well, to be able to instinctively know how the other operates, so we can be ready to  face very real challenges in the Atlantic and across the world."
Along with the interoperability at sea, some sailors from Queen Elizabeth also participated in soccer and floor hockey games ashore against RCN members, and members of the carrier's air crew were in attendance at 12 Wing Shearwater during a Battle of Britain commemoration service on September 15.