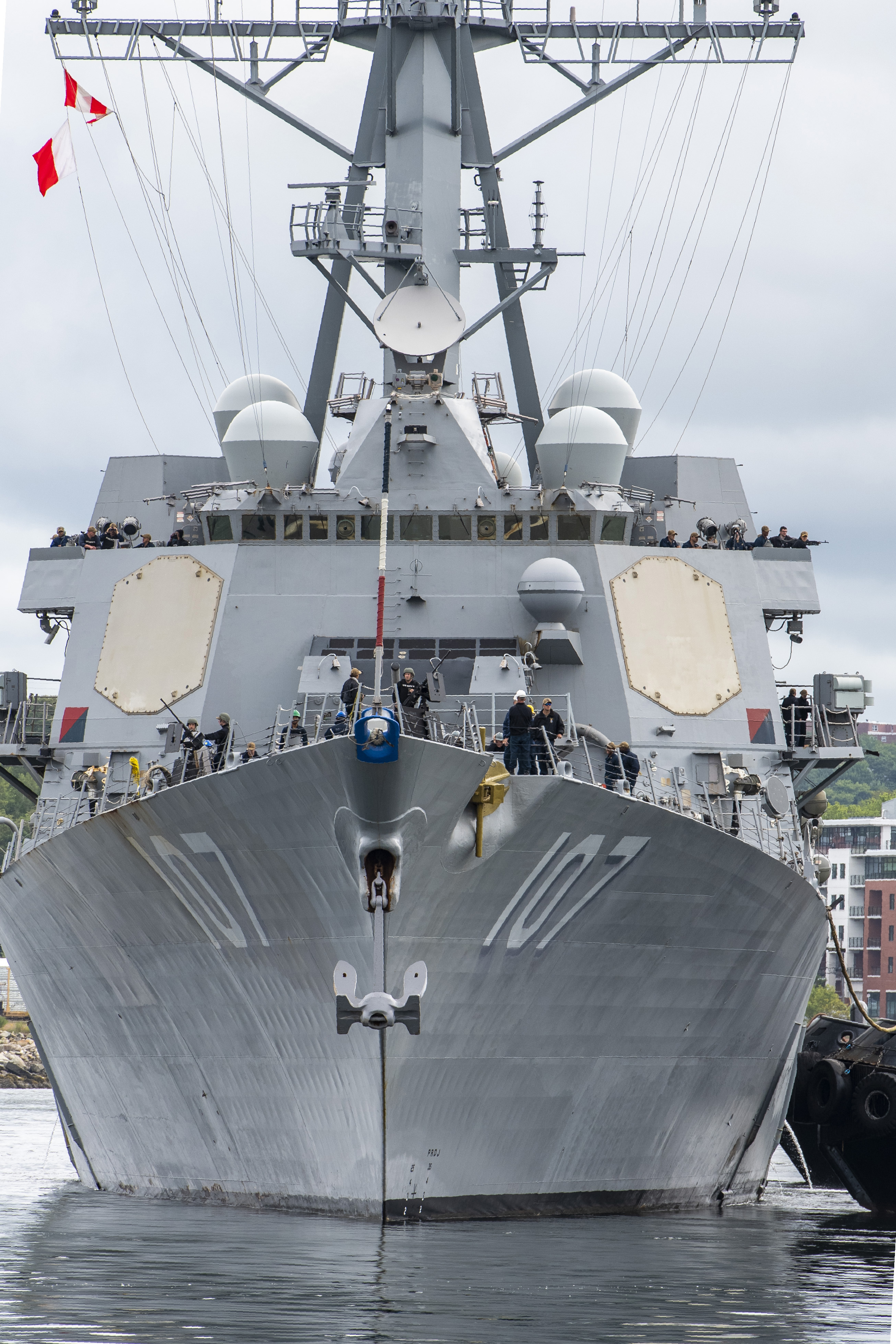 Fresh off a stint as the flagship of Standing NATO Maritime Group 1 (SNMG1), the American Arleigh Burke class destroyer USS Gravely came alongside in Halifax for a port visit on August 7, tying up at Jetty NH.
The ship was recently deployed for six months with SNMG1 in the Baltic and North Sea; this included operational patrols, training programs, and exercises – the ship also worked with Canadians during Exercise JOINT WARRIOR off Scotland and during the ASW Exercise DYNAMIC MONGOOSE in the Arctic Circle. Gravely's sister ship USS Gridley took over as the flagship of SNMG1 on July 26.
Gravely and its roughly 300 crew sailed out of Halifax on August 13, and was expected back at its homeport in Norfolk, Virginia later in the week.
The ship was commissioned in 2010 and is named after Samuel L. Gravely, who in 1961 became the first African-American officer to command an American warship.