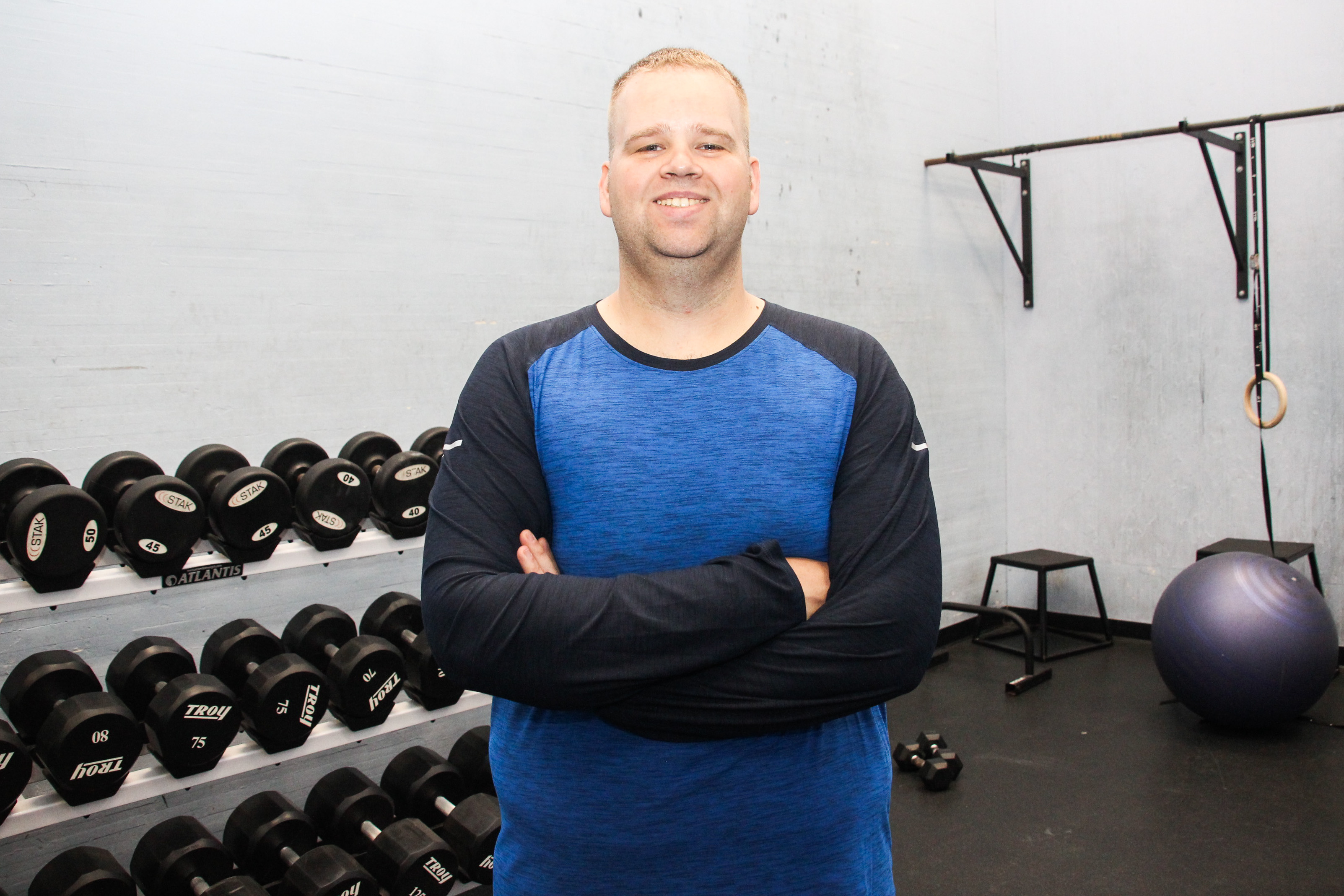 Using exercise as medicine: Cpl Tyler Major
By Ryan Melanson,
Trident Staff
Getting active again after recovering from a physical injury or bout of illness is always difficult, and on top of any physical challenges, mental roadblocks can also have an impact.
Cpl Tyler Major, an Avionics Tech with 12 Air Maintenance Squadron in Shearwater, suffered a pulmonary embolism in 2016, and though he was given the clear to resume exercise after recovering, the fear of a recurrence kept him from the gym.
The incident was life threatening, with Cpl Major's wife finding him collapsed shortly after arriving home from a trip to the hospital, where doctors originally missed the problem.
"My wife called an ambulance and I was rushed back to the hospital. If I lived alone, I probably would have died," Cpl Major said.
"I was afraid to do anything after that. I was too afraid to go to the gym or do any exercise for almost two years."
The new sedentary lifestyle led to significant weight gain, which brought mental health difficulties along with it.
Since the beginning of 2019, however, Cpl Major has put himself back on a positive path. He had difficulty with regular gym classes because of anxiety around his heart rate, leading PSP Reconditioning Manager Kerianne Willigar to recommend wearing a heart-rate monitor that can be observed during exercise.
"It became more of a mental thing, I would panic if I felt any tension or discomfort. Now, I can look down at a watch and see proof that my heart is ok."
He's now been wearing the monitor for about six months, reintroduced light weightlifting and cardio into his routine, and started going on short hikes with his wife again. He's already lost 100 lbs of the extra weight he put on after the health scare.
"I still have work to do but I'm feeling much better and starting to feel comfortable with myself again," Cpl Major said. He added that his supervisors and colleagues at 12 AMS have been supportive from the start, which has made things easier as he works to get things back to normal while continuing his RCAF career.
"They've given me time to come to the gym for classes and appointments, and we've got a gym right in the squadron that I can use. They've really allowed me to look after myself first."
Cpl Major continues to monitor his health closely and meet with his doctors, but thanks to the support of family, colleagues and PSP staff, he's now on the way to a more complete recovery.
The PSP Reconditioning program is a fitness program designed to meet the demands of serving CAF members that are dealing with injury and illness. For more information, speak to your doctor or contact PSP Reconditioning Manager Kerianne Willigar at 902-402-4890 or Kerianne.Willigar@forces.gc.ca.