Using Exercise as Medicine: PO2 Zachary Leger's fitness journey
By Trident Staff
When Petty Officer 2nd Class Zac Leger deployed to Operation Reassurance with HMCS Charlottetown in 2017, he had a plan to stay in shape over the six months at sea – he would use the equipment available on ship and take advantage of any spare time he had.
"I even thought I would set goals to lose weight and better myself," he said.
 But once the pattern of working, eating and sleeping set in, reality turned out to be different. He failed to keep up with his fitness plan and developed a diet that leaned on deep-fried takeout-style food over healthy meals. By the end of the deployment, he had gained more than 65 pounds.
"I knew that this wasn't the way that I wanted to live," he said. Once a high-level basketball player, PO2 Leger said he was struck by his inability to keep up with his peers on the Stadacona basketball team.
"Something needed to change."
Since then, PO2 Leger has embarked on a health and exercise journey that has allowed him to surpass previous fitness goals and take on new opportunities as a sailor. He's also used his influence to help promote the benefits of a healthy and active lifestyle to his RCN colleagues, and specifically to his students in his role as an instructor at Naval Fleet School (Atlantic).
He started hitting the gym five times a week following the 2017 deployment, and while he had some success initially, a referral from his doctor led to a helpful meeting with a base dietician. He realized that even with the regular exercise, he was consuming more food than his body needed.
"This was an eye opener as I quickly realized from the dietician that I was overeating," he said.
"Once I had straightened my diet out, I began to see the results I was looking for."
The progress encouraged PO2 Leger to challenge himself physically, which he did in a big way after being posted to HMCS Harry DeWolf's shore office in 2018. With the encouragement of his ship's Diving Officer, he overcame previous hesitation regarding the RCN's Ship's Team Diver course, signing up and subsequently completing the grueling six-week program.
"Post dive course I had exceeded my original weight loss goal, I was 185lbs, and felt I could focus more on physical goals like strength training and improving my cardio capacity," he said.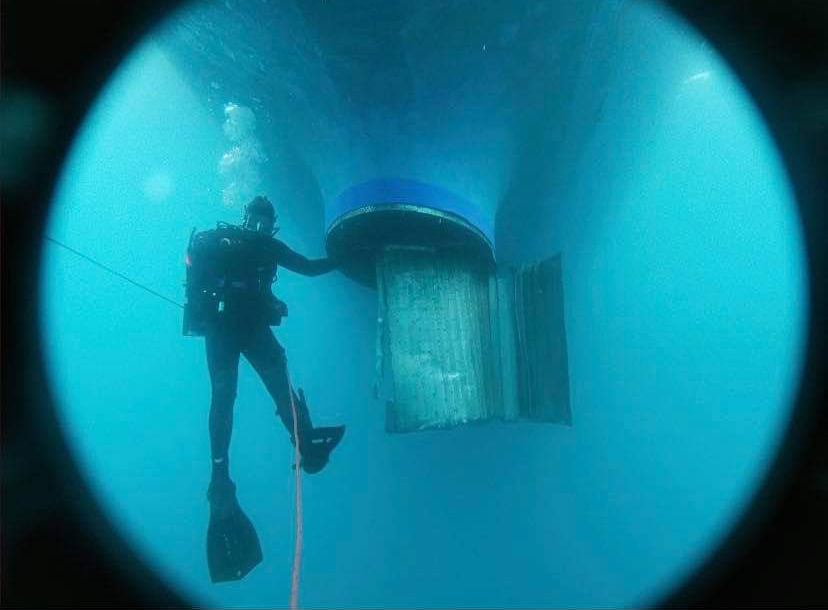 He was also hooked on diving, and gained the confidence to take his new skills even further, completing the difficult Clearance Diver Assessment conducted at Fleet Diving Unity (Pacific) in Esquimalt in early 2020. While he ultimately wasn't selected to transfer occupations and become a full-time diver, the personal achievement was a significant one that highlighted the importance of the changes made to his lifestyle. PO2 Leger is now trying to pass those lessons on to others.
"I attempt to incorporate various forms of physical training for my students to promote a healthy and active lifestyle," he said, adding he's received positive feedback from students, and even notices a change in attitude and attentiveness following PT sessions.
"I truly believe that exercise is an excellent form of "medicine" for all members serving the Canadian Armed Forces… This experience in my life enabled me to realize that I could set goals and be successful through hard work and determination. It gave me a purpose to continuously improve my physical fitness and explore options in my career that I had initially thought impossible."
The PSP Reconditioning program is a fitness program designed to meet the demands of serving CAF members that are dealing with injury and illness. For more information, speak to your doctor or contact PSP Reconditioning Manager Kerianne Willigar at 902-402-4890 or Kerianne.Willigar@forces.gc.ca.