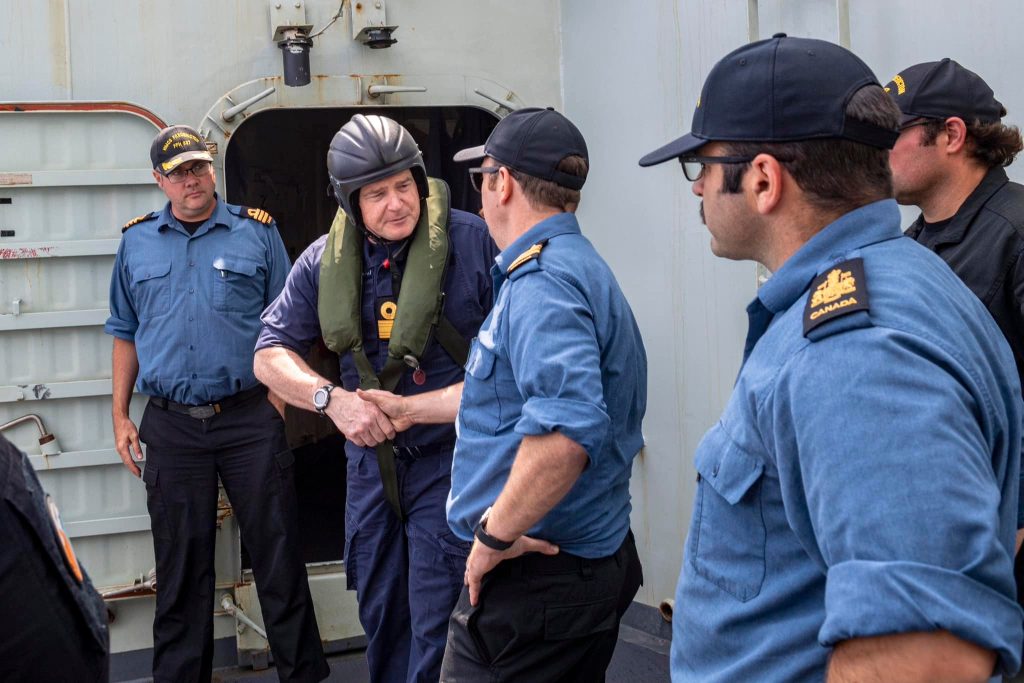 United Kingdom takes command of SNMG2
By NATO MARCOM Public Affairs
Commodore Paul Stroude of the Royal Navy assumed command of Standing NATO Maritime Group 2 (SNMG2) in Taranto, Italy on 30 June 23. Commander of Allied Maritime Command (MARCOM), Royal Navy Vice Admiral Mike Utley, presided over the handover ceremony. 
"Whilst this may mark a change in the leadership of SNMG2, it is also a sign of continuity – a continuity underpinned by the three decades this Task Group has patrolled these waters, as we celebrate the passing of leadership from one NATO Ally to another," said Vice Admiral Utley. "It is a reminder of the promise that exists at the heart of the Alliance: that in our collective strength lies the guarantee of peace and stability for all our nations." 
The Mediterranean task group also gets a new UK flagship, Royal Navy Type 45 destroyer HMS Duncan. SNMG2 is one of four standing naval task groups, which comprise NATO's Very High Readiness Joint Task Force (Maritime). 
The U.S. took command of SNMG2 a few months after the task group was activated as a Very-High-Readiness Joint Task Force Maritime Unit for the first time in a deter and defense role in response to Russia's invasion of Ukraine. 
HMCS Fredericton has been a member of SNMG2 since January as part of its Operation Reassurance deployment, and recently hosted Cmdre Stroude aboard the ship after he assumed his new role.