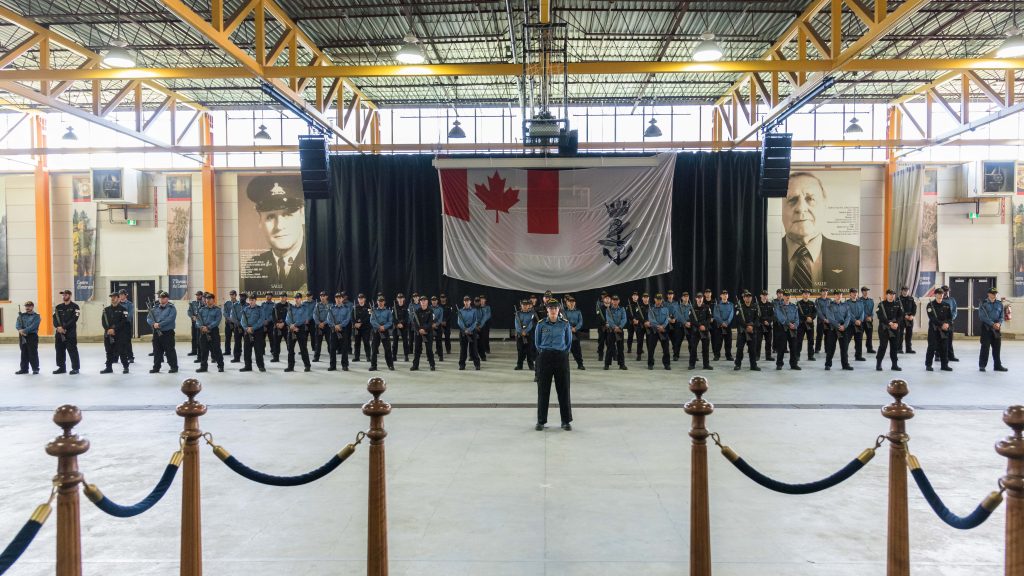 Time and tide wait for no one: Naval Reserve BMQ
By Michael McWhinnie,
Naval Training Group HQ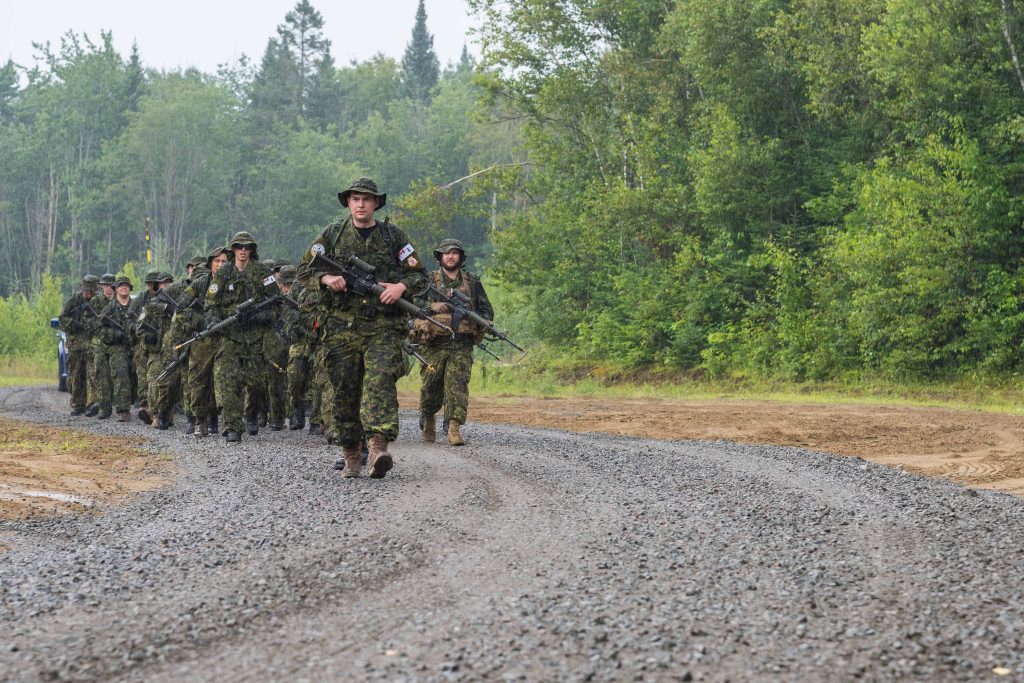 "Time and tide wait for no one." It's an age-old adage that encourages us to seize opportunities when they arise while reminding us that, despite human aspiration, there are things beyond our ability to control. The motto is particularly relevant to the summer programme at Naval Fleet School Quebec (NFS(Q)) – and here is why.
Let's start with the latter. All navies are composed of warships, but those familiar with creating and sustaining sea power know that people are the lifeblood of any effective maritime force. But time continually advances and erodes the Royal Canadian Navy's (RCN) personnel numbers and expertise. Every day, sailors retire or leave the service for any number of reasons. We call it attrition, and left unchecked the Canadian Armed Forces (CAF) would eventually cease to exist. The sole remedy is a continual stream of recruitment and training to offset those losses.
This year, the Naval Reserves mark their 100th year of service to Canada. From humble beginnings these "citizen sailors" contributed significantly to Allied victory during the Second World War. They answered the call to serve in droves. At the outbreak of the war, reservists more than doubled the size of the RCN to 15,000 personnel. At the height of the navy's wartime establishment, reservists constituted three-quarters of the RCN's sailors and officers (77,000 of 95,000). Today, approximately 4,100 reservists serve onboard HMC ships, at naval bases in Halifax, Quebec City or Esquimalt, or within 24 Naval Reserve Divisions located in urban centres across Canada.  They continue to recruit new members from across the country who typically receive their Basic Military Qualification training from staff at NFS(Q).
And that brings us back to the initial premise of the adage regarding "time and tide". For the Naval Reserve, summer is the season for Basic Training. Since the majority of recruits are either employed or in school during most of the calendar year, the summer months from May through August are the opportune time to schedule training based on availability.
Each year since 2013, a significant portion of NFS(Q) staff relocate from their offices adjacent the harbour in Quebec City (HMCS Montcalm) 30km to Camp Vimy, part of the Canadian Army's training facility at CFB Valcartier. Since 2017 the Reserve has employed a "modular approach" to basic training. Candidates begin with MOD1 where they acquire a basic understanding of the Profession of Arms in Canada including military ethics and values through distance learning. They progress through MOD2 which is administered by their individual home unit (NRD). Topics include First Aid, Security Policies, Drill and Ceremonial. Finally, candidates assemble in Quebec to conduct MOD3 – 18 training days of practical exercises designed to challenge candidates both physically and mentally. Lessons tend to be practical and operationally focussed. They include infantry section manoeuvres, Chemical, Biological, Radiological and Nuclear Defence, small arms proficiency, ammunition safety, all with a strong emphasis on physical conditioning, including the 8km forced march. The Basic Military Qualification course for officers and non-commissioned members concludes with a graduation ceremony at Support Base Valcartier.
This year the training establishment graduated 268 non-commissioned personnel and 51 officers. A typical year sees 300 to 500 personnel achieve the qualification.
A healthy and sustainable naval force is the product of vibrant and professional recruiting and training efforts. The work by staff at NFS(Q) is helping ensure the next generation of RCN sailors and officers is available to offset the effects of attrition. For Naval Reserves from coast to coast, a crucial wellspring of maritime force generation is found a short drive from Quebec City – at a Canadian Army training site!