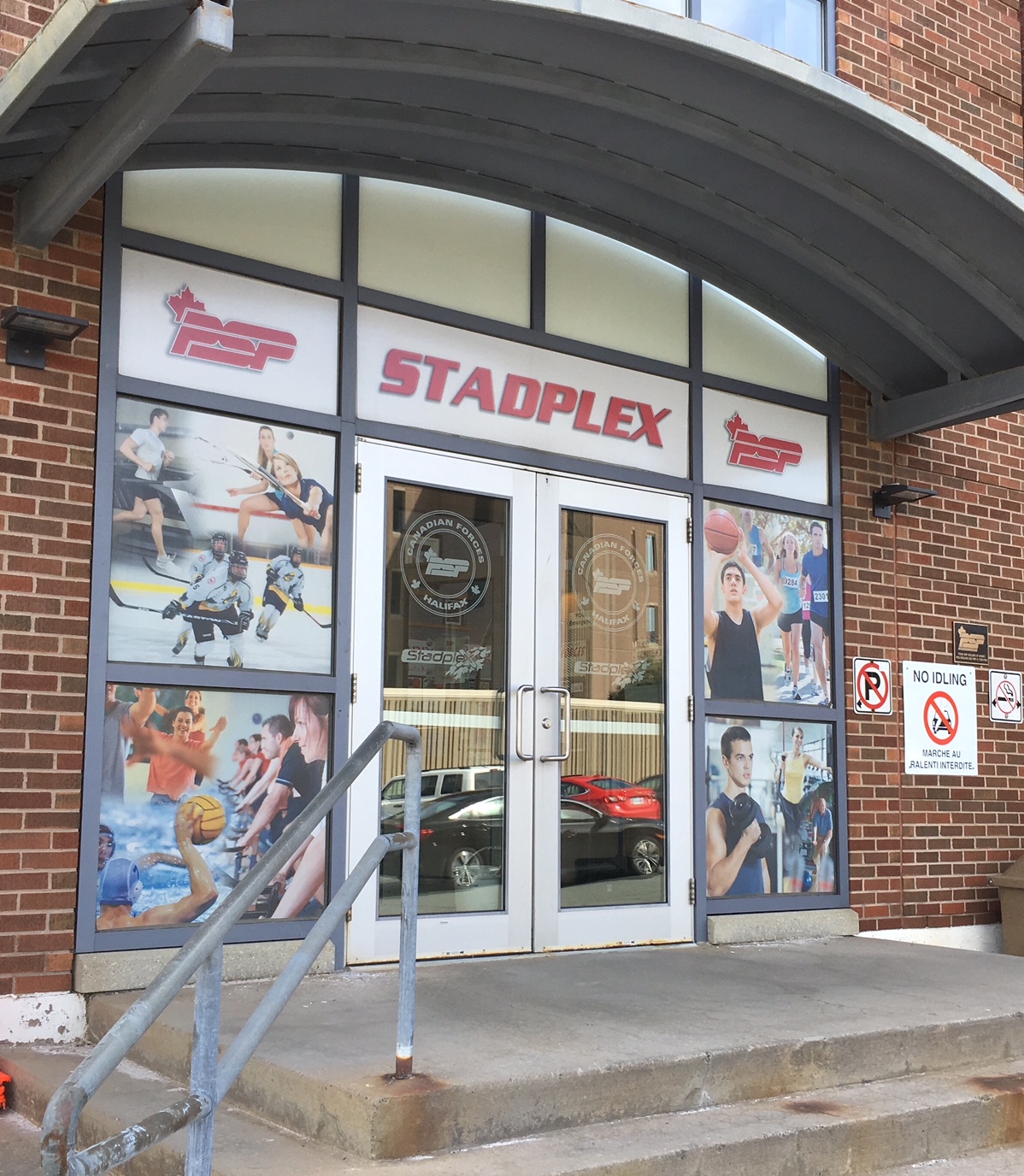 STADPLEX demolition update
By CFB Halifax PA
 Stadacona gym (STADPLEX) exterior demolition work began at the end of September, with expected completion at the end of December. Members working near or transiting in the vicinity of the work site should expect increased noise levels and dust for the duration of the work period. The majority of the work will be completed during routine working hours (0700hrs to 1700hrs), however, some work may occur on weekends to facilitate removal of large building components. While trucks and construction vehicles will be used to remove material from work site, no traffic delays are expected. Additional work will take place at ground level once the demolition is complete. Members are asked to exercise caution as this work is completed.
Démolition du STADPLEX
 Les travaux de démolition extérieure du gymnase Stadacona (STADPLEX) devraient commencer à la fin septembre et se terminer à la fin décembre. Les personnes qui travaillent près du chantier ou qui circulent à proximité du chantier doivent s'attendre à des niveaux de bruit et de poussière accrus pendant toute la durée des travaux. La majeure partie du travail sera effectuée pendant les heures normales de travail (de 7 h à 17 h), mais certains travaux peuvent être effectués la fin de semaine pour faciliter l'enlèvement des gros éléments de la structure. Bien que des camions et des véhicules de construction seront utilisés pour retirer les matériaux du chantier, aucun retard de circulation n'est prévu. Des travaux supplémentaires seront effectués au niveau du sol une fois la démolition terminée.
On demande aux membres du personnel de faire preuve de prudence pendant les travaux.