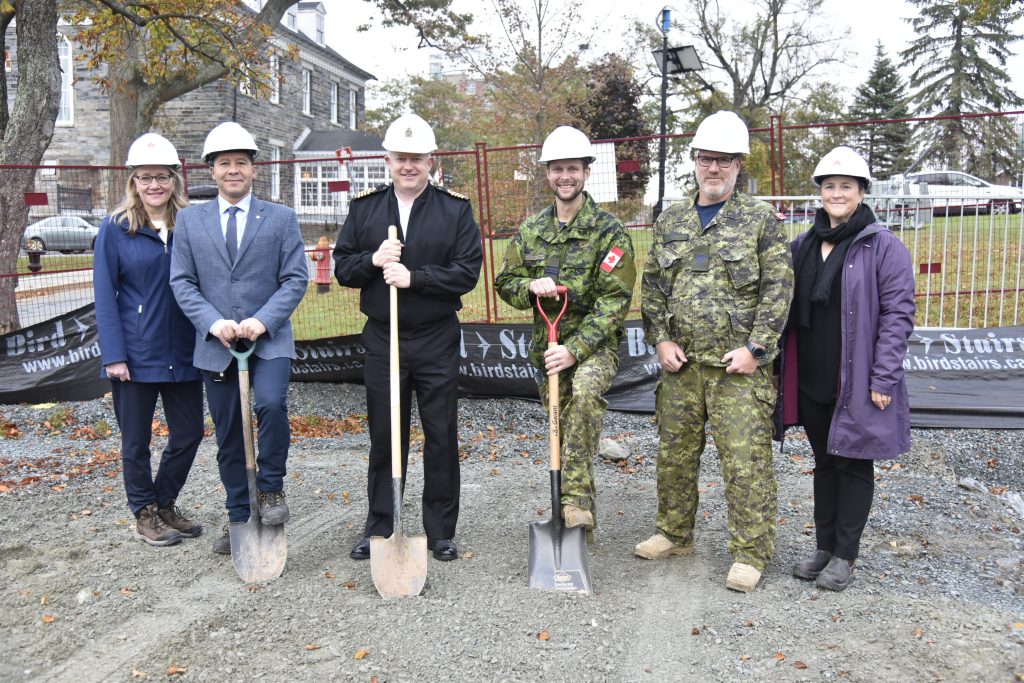 Stadacona fitness facility update
By CFB Halifax
Last October, the CFB Halifax Base Commander joined with representatives from Real Property Operations Section Halifax and Defence Construction Canada for a groundbreaking ceremony to mark the beginning of construction of a winterized fitness facility at CFB Halifax Stadacona. 
Modelled after a similar facility at CFB Borden Stadacona's 1250 square metre fitness facility will be heated and air-conditioned, and will include an open gymnasium area for basketball, volleyball, badminton and ball hockey; an area for cardio machines and weights; day lockers and change stalls; universal showers and washrooms; a reception office with DWAN workstations for fitness and sports instructors; and a storage room for equipment.
 Local Defence Team members likely noticed as site preparation activities increased this past fall, and this will continue into winter 2023 when on-site assembly of the pre-engineered building system is expected to begin; impacts to local Defence Team members will be minimal during these site preparation and construction/assembly periods. The facility is expected to be open for use in early Fall 2023! 
For more information on the facility, see our project update from July 2022: https://tridentnewspaper.com/stadfitnessfacility/