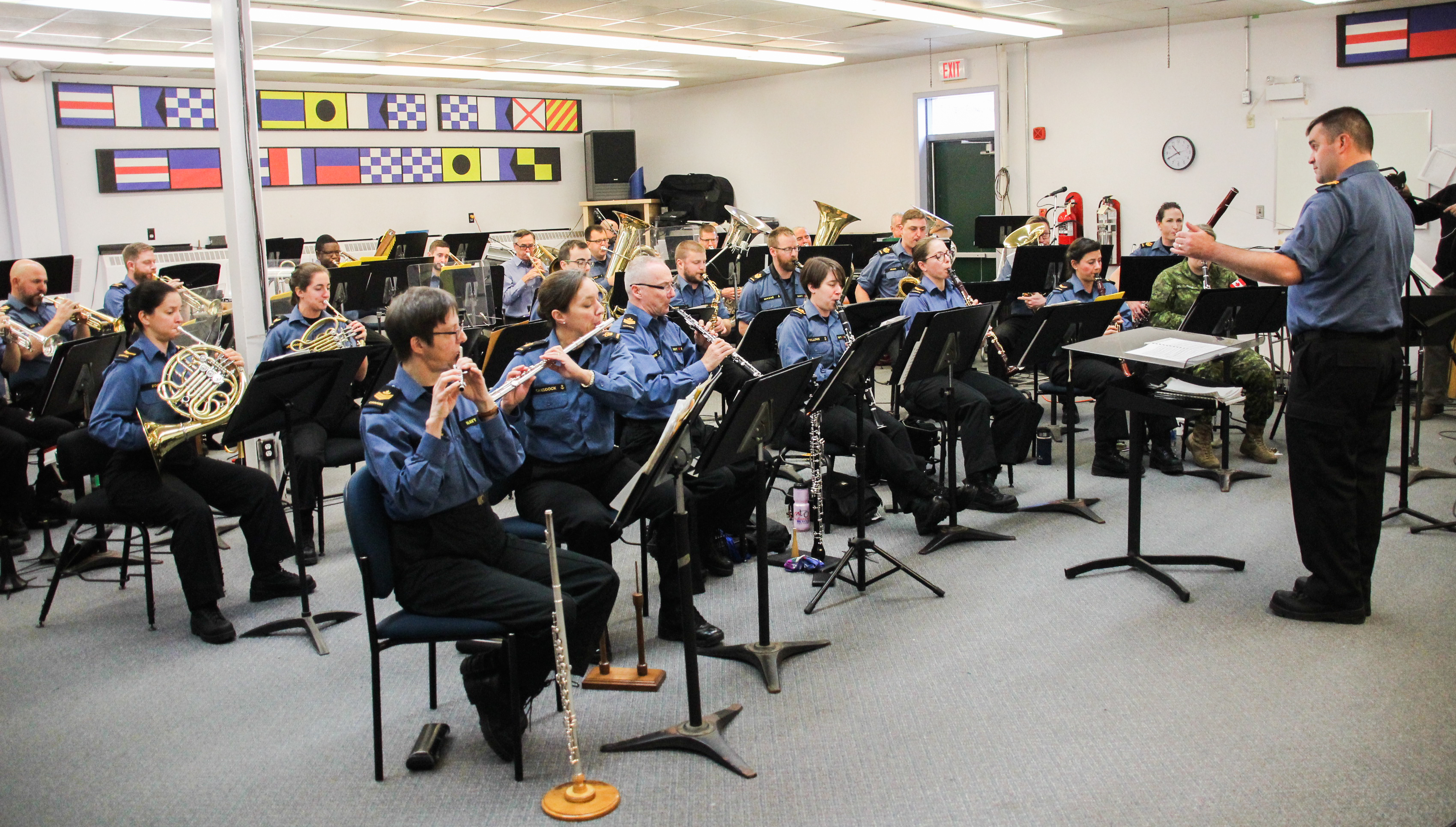 Stadacona Band spreads holiday cheer across province
By Ryan Melanson,
Trident Staff
The talented musicians of the Stadacona Band are always kept busy entertaining audiences and supporting the RCN at home and abroad, and things are no different at Christmas time.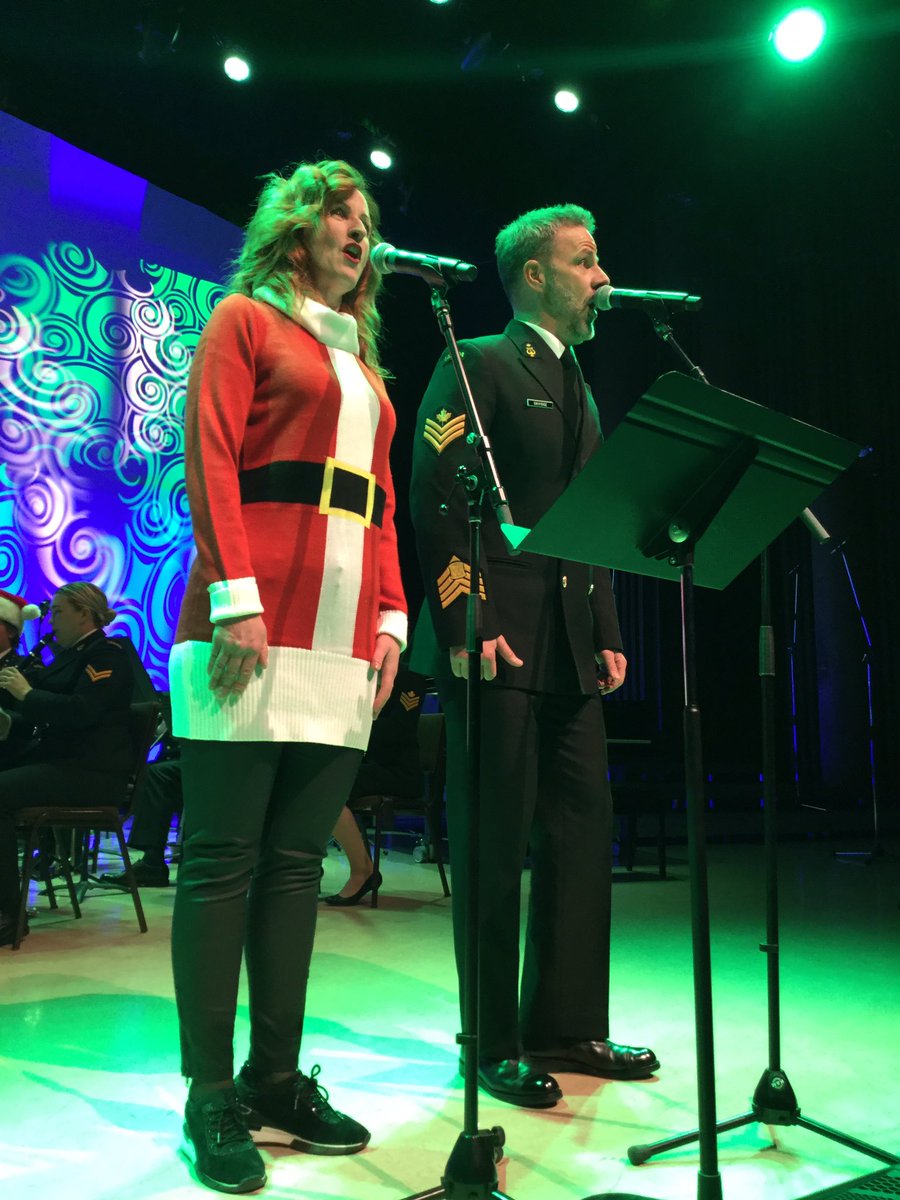 Fresh off a milestone trip to Belgium commemorating the centenary of the end of the First World War, the band is back at home and already diving into a holiday schedule that includes the annual Beary Merry Christmas Concert tour.
"It's a great program. We'll have a number of familiar favourites, but there's actually going to be a few surprises as well. We'll also throw a bit of humour in there, and hopefully we can help pass along some holiday joy to the various communities," said Lt(N) Brad Ritson at the band's office in Windsor Park recently, where they invited members of the media to hear a short preview ahead of the tour. The band ran through renditions of Christmas in Killarney, Frosty the Snowman, and A Christmas Festival Medley.
"We're just focusing on getting all our notes in tune and making sure everything's ready to go," said Lt(N) Ritson, who took over as the Stad Band's CO and conductor in August of this year. He's a newcomer to Nova Scotia as well, and said he was looking forward to getting out of Halifax and seeing a bit more of the province during the band's trips to Sydney and Liverpool for Beary Merry Christmas shows.
The annual concerts are presented in partnership with the Salvation Army Maritime Division, and all proceeds from ticket sales will go to the charity's Christmas Assistance Programs, while patrons are also encouraged to bring a bear or stuffed toy to contribute to the Christmas toy drive. According to the Salvation Army, the band's tour brought in nearly 4,000 toys in 2017.
"We're always happy to work with the Salvation Army and we have a lot of fun with these concerts," said PO2 Brad Davidge, who provides vocals for a number of tunes, along with concert emcee and CTV personality Liz Rigney.
"It's going to be a great show and we've really tried to get the word out this year to encourage people to come see us."
The tour is already underway, and with concerts in Halifax and Sydney under their belt, the band is preparing for the finale, set for Thursday, December 13 in Liverpool at the Astor Theatre. The show starts at 7 p.m. Tickets are $12 and available at the Astor Box Office or by calling 902-354-5250. For those not able to attend a concert, donations in support of the Beary Merry Christmas Concert tour can be made at http://salvationarmy.ca/donate.