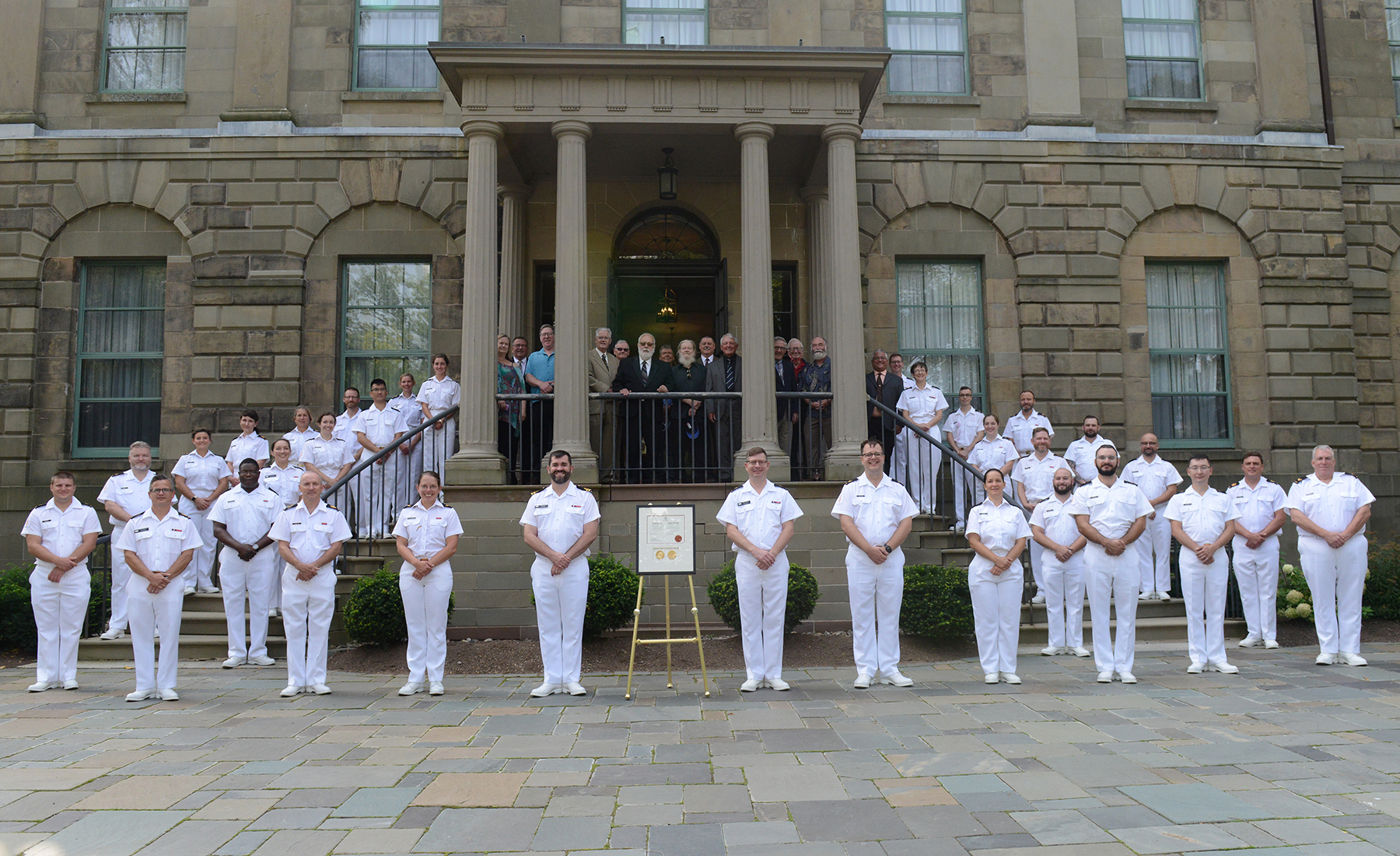 Government House recognizes Stadacona Band's 80th anniversary
By Ryan Melanson,
Trident Staff
As the Stadacona Band of the Royal Canadian Navy continues to celebrate their 80th anniversary year, current and former members of the band were invited to Government House on September 17 for a special presentation in honour of that milestone.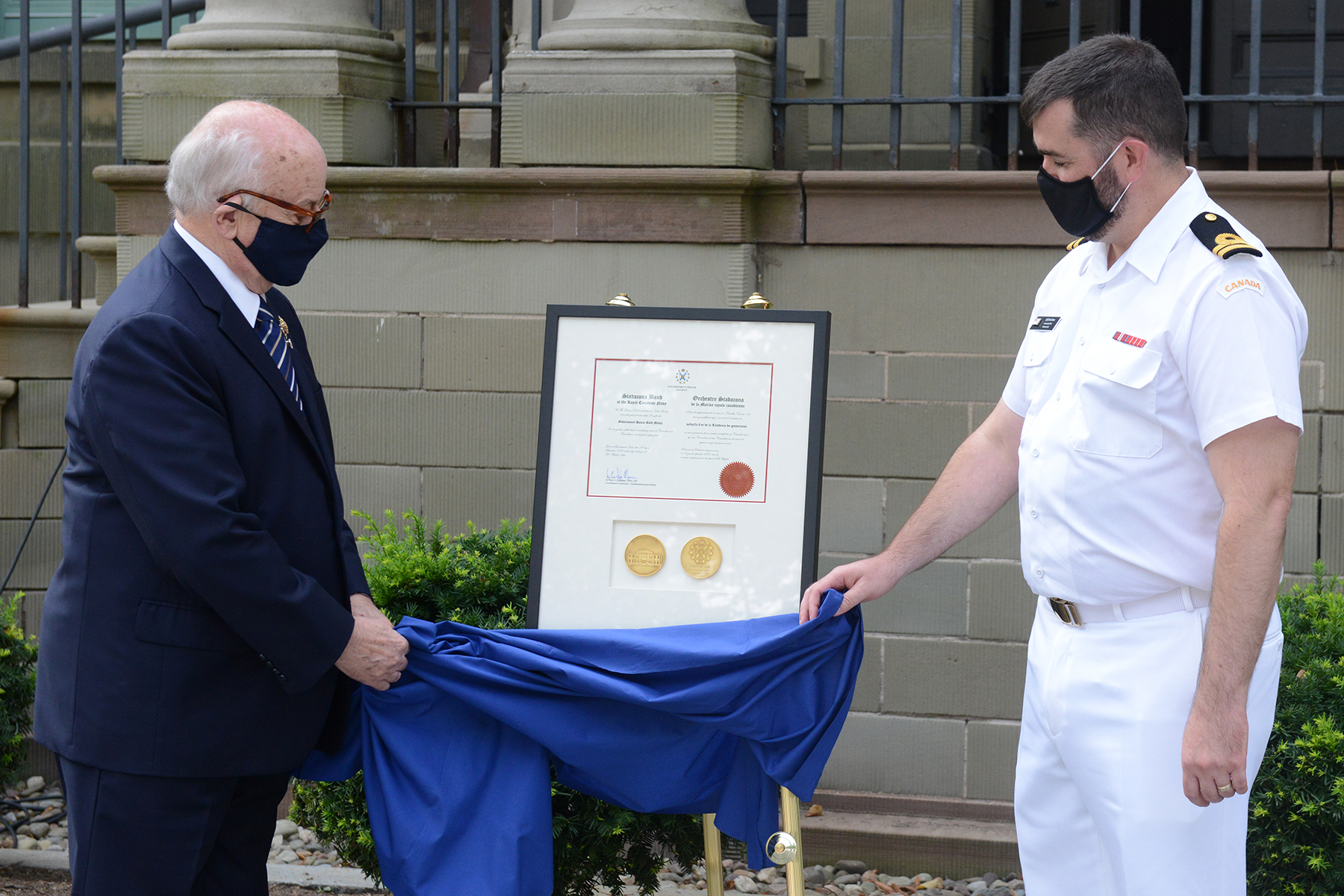 The band was awarded the Government House Gold Medal, a significant honour that recognizes outstanding services to Government House by a group or individual. Nova Scotia's Lieutenant Governor can award the medal to anyone they desire, with a maximum of two presentations per year, but the presentation to the band marked the first Government House Gold Medal to be awarded by the current Lieutenant Governor, The Honourable Arthur J. LeBlanc.
"For 80 years you have made your musical mark – not just in the military milieu, but also on the broader musical and cultural scene. As such, it is only fitting that we gather the current members of the Band and many former members and pause to salute and say thank you," the Lieutenant Governor said.
He noted that the band holds a special place in his heart, as they performed at his installation as Lieutenant Governor in 2017, and he also recalled enjoying the band's music on the jetty during ship departures, during the annual 'Til We Meet Again concert, and on a number of other occasions. He also noted the band's longtime support to the Royal Nova Scotia International Tattoo, concerts for local school children, and their many overseas engagements.
"Simply stated, the Stadacona Band makes each event so very special," he said.
"I know that music is their passion, but they are not simply musicians who play together. The members of the Stadacona Band are ambassadors for the Royal Canadian Navy, for Nova Scotians, and for Canadians"
The award was officially accepted by Stadacona Band Commanding Officer Lt(N) Brad Ritson. Along with the current and former members of the band, RAdm Brian Santarpia, Commander MARLANT and JTFA, and Formation Chief CPO1 Tom Lizotte were also on hand for the presentation. LCdr Ritson said he was thrilled to accept the award on behalf of the band's current roster and all those who came before them through the 80-year history.
"The band has been all over Canada and the world doing what they do. They're a tremendously hard working group, and very deserving of being recognized in this way," he added. 
While in-person events for the band have been limited since the spring, they've been busy marking their 80th anniversary with a number of online projects, members have performed at small, socially distanced events, and they're currently planning a recording project to share online in lieu of their regular fall and winter concerts.