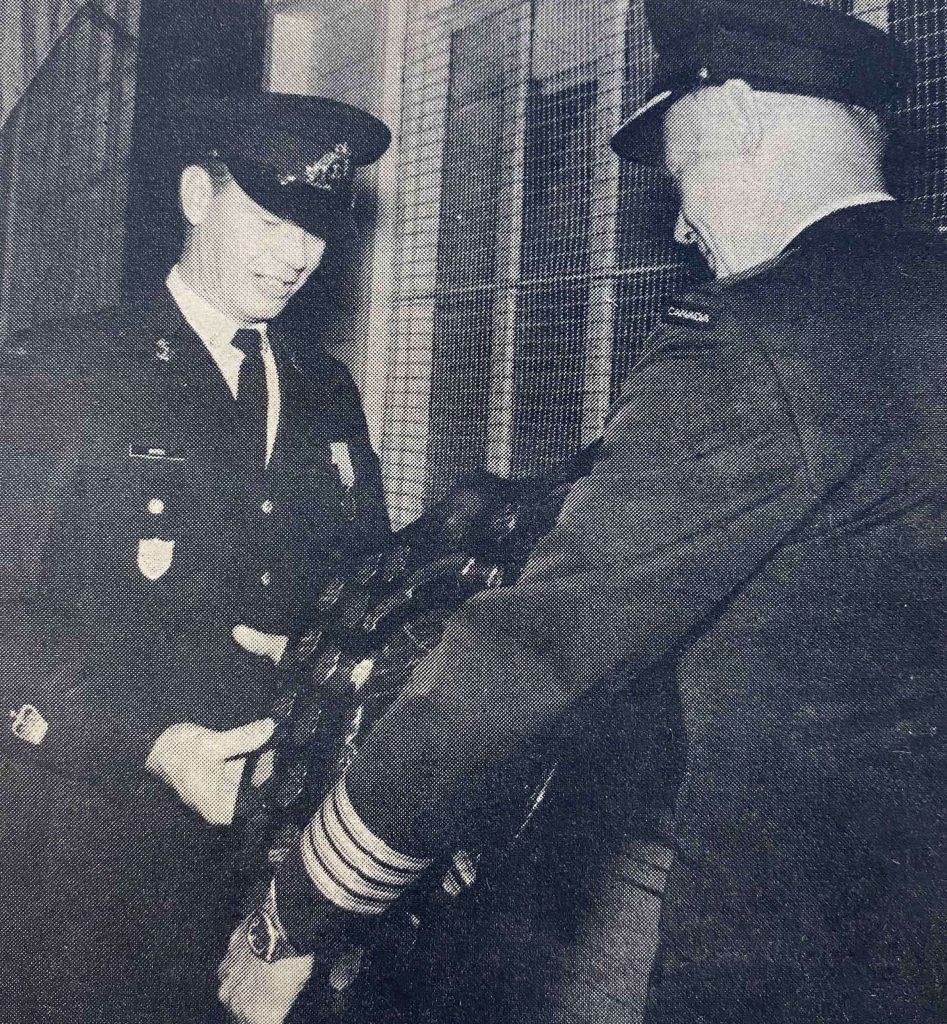 Sports throwback: Baseball coach receives Admiral Jones Shield
By Trident Staff
The Admiral Jones shield has been a prestigious sports award in Halifax for more than 75 years, presented to military athletes who contribute the most in conduct, sportsmanship and character to sports programs across the Base and Formation.
In the winter of 1978, the award was presented to a baseball standout who gave much of his time to the sport, both on base and in the wider community. A Warrant Officer at the time, Douglas Wiper was a "sparker", employed with the Fleet School's Communication Division.
According to the Trident archives – "WO Wiper has had a long history of involvement in sports, development of sports, and community service. In 1966 he began his sports career by coaching the Mosquito League baseball in Shannon Park. In the years to follow, he played softball in service leagues, community leagues and for HMC ships. He has also coached both bantam league baseball and hockey at Shannon Park."
The article notes that he also held a number of roles with Minor League Baseball in Shannon Park and Dartmouth, as well as being an overall sports counsellor for Shannon Park and Vice President of the Shannon Park Community Council.
In addition to the Admiral Jones Shield, Wiper had also been recognized by civilian organizations for his dedication to sports in the community.
Wiper retired from the Navy in 1996 as a Chief Petty Officer, 2nd Class, and passed away in October of 2019 in Dartmouth. His obituary notes that he served on "far too many ships to mention," and even had the chance to sail together with his sons Stacey and Stephen before his retirement.
The Admiral Jones Shield and other CFB Halifax sports awards will be back this spring as the CFB Halifax Sports Recognition Breakfast returns from hiatus. Stay tuned for more details.