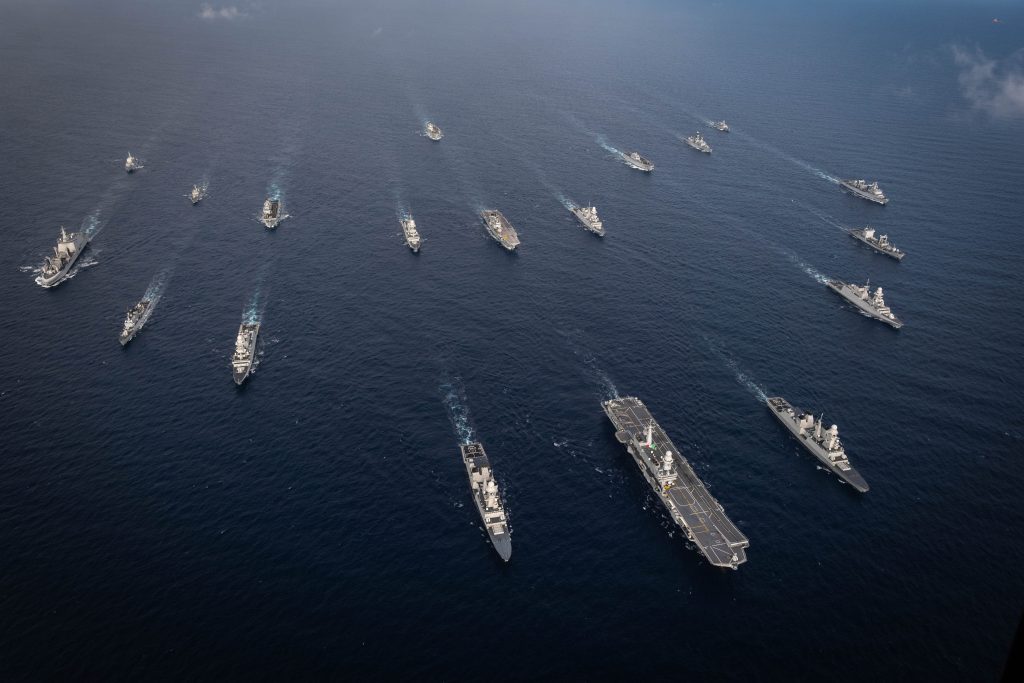 SNMG2 demonstrates flexibility and strength in the Mediterranean Sea
By NATO MARCOM Public Affairs
Over the past few weeks, Standing NATO Maritime Group Two (SNMG2) has engaged in multiple activities throughout the Mediterranean, showcasing its reach and seamless integration with Allied navies.
While SNMG2's flagship USS James E. Williams patrolled the Eastern Mediterranean Sea conducting vigilance and surveillance activities, HMCS Fredericton (FFH 337) and ITS Thaon Di Revel (P 430) took part in Exercise Mare Aperto 23-1, hosted by the Italian Navy.
Mare Aperto involved more than 5,500 personnel from 23 different nations, with ships, submarines, aircraft and helicopters operating between the Adriatic Sea, the Ionian Sea, the Tyrrhenian Sea, the Strait of Sicily and the Sea of Sardinia. The participating units took part in realistic simulations and training scenarios meant to simulate combat against conventional and asymmetric threats, coastal raids, seabed control, counter-narcotics operations, and natural disaster/rescue missions.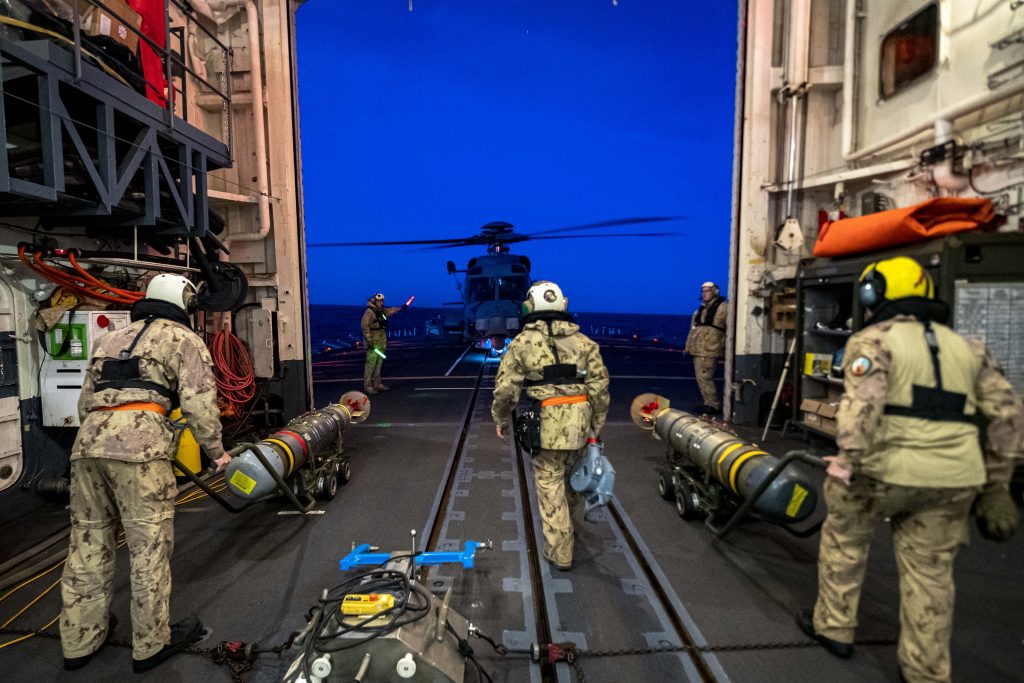 Mare Aperto represents the major annual training event of the Navy, planned and conducted by the Commander in Chief of the Naval Squadron, Admiral Aurelio De Carolis, with the help of his embarked staff.  
Following the end of Mare Aperto 23-1 on May 6, USS James E. Williams transitioned from surveillance to a key role in Exercise Noble Jump 23, along with ITS Alpino (F 594) in the Ionian and Adriatic Seas from 8-11 May. The exercise, sponsored by Joint Force Command Naples, was designed to test units' ability to plan and conduct a deployment to a contested area under peacetime conditions.
At the end of the exercise, SNMG2's flagship made a three-day port visit to Cagliari.
"Our ability to disaggregate the task group and fulfill multiple requirements at once speaks to the flexible and interoperable manner in which we operate," said Commander SNMG2, U.S. Navy Rear Admiral Scott Sciretta. "Our units were able to train and improve readiness for future crises, while simultaneously maintaining the security of the strategic maritime domain and projecting a constant and visible reminder of the Alliance's solidarity and cohesion afloat. That is the strength of the NATO Alliance."
As a NATO task group, SNMG2 prioritises its mandate to enhance the collective readiness, responsiveness, deployable readiness, integration and interoperability of its forces. Its focus is on deterrence and defense against all adversaries in the maritime domain, upholding freedom of navigation, securing maritime trade routes and protecting the main lines of communication.
SNMG2 is a multinational integrated task group that performs a wide range of tasks, including exercises and real-world operations in periods of crisis and conflict.
SNMG2 is one of four Standing Naval Forces that operate under NATO Allied Maritime Command, headquartered in Northwood, United Kingdom.