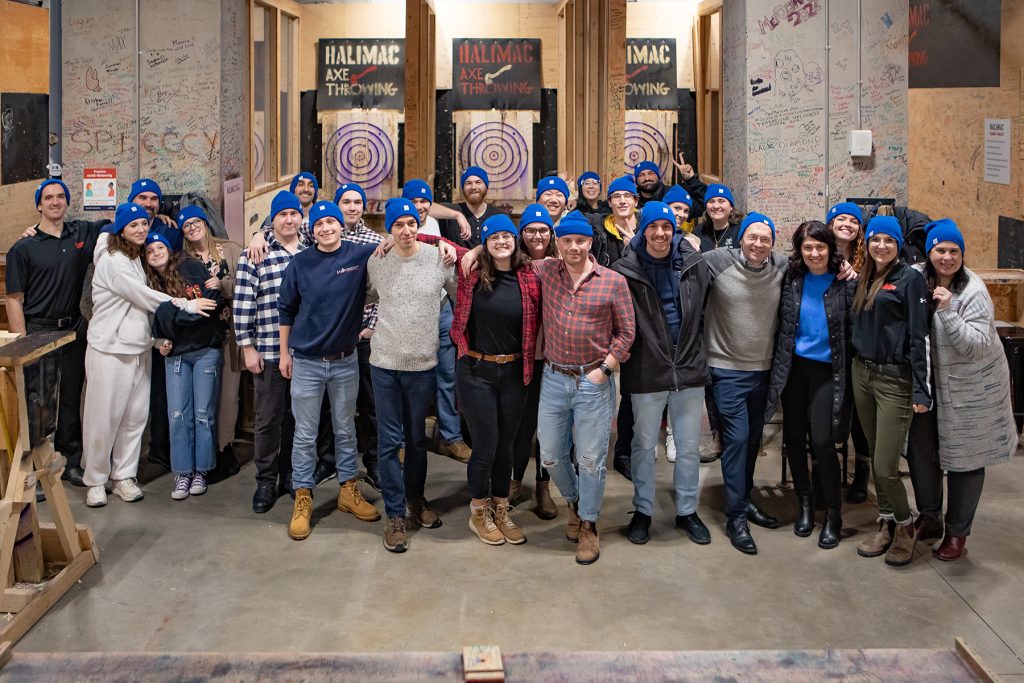 Sign up for new PSP Halifax social clubs 
By CFB Halifax Public Affairs

Did you know that CFB Halifax now offers even more social, athletic and wellness opportunities for local Defence Team personnel? PSP Halifax recently launched the CFB Halifax Sports & Social Club and the 12 Wing Shearwater Wellness & Social Club! These new clubs are focused on supporting local Defence Team members and military community members, whether they are struggling with mental health, feeling isolated while their spouse is deployed, feeling lonely after being newly posted to Halifax or simply seeking community and recreational enjoyment through sports and social activities. This past January, the clubs' combined kick-off event brought together 30 CAF members for a fun evening of axe throwing and socializing at HaliMac!

The 12 Wing Wellness & Social Club, supported by Bell Aliant, focuses on building connections and enhancing overall wellness. Join them at the Shearwater Fitness and Sports Centre for nine unique activities over nine weeks to focus on personal wellness, improve mental health and connect with new people. To sign up or for more information on the Wellness & Social Club, please contact Matt Mackenzie at matthew.mackenzie5@forces.gc.ca.

The CFB Halifax Sport & Social Club centers on elevating physical health and connecting with others through sport. Join them for their sport nights, running four days a week at the Fleet Fitness and Sports Centre. You can also register for their free monthly special events, such as the recent ski day at Ski Martock and an upcoming escape room night. To sign up or for more information on the Sport & Social Club, please contact Emily Green at Green.Emily@cfmws.com.