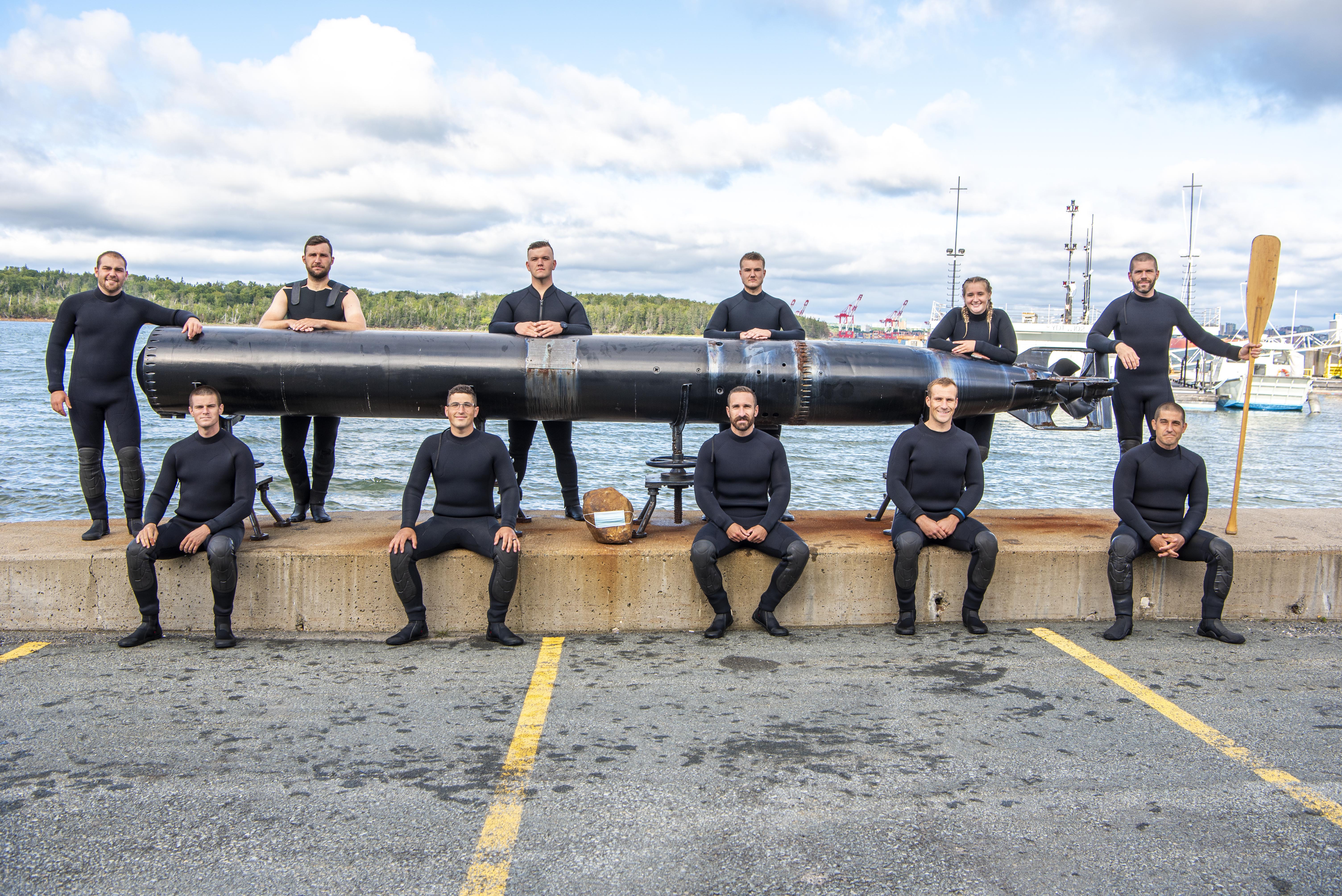 New crop of Ship's Team Divers graduate at FDU(A)
By Ryan Melanson,
Trident Staff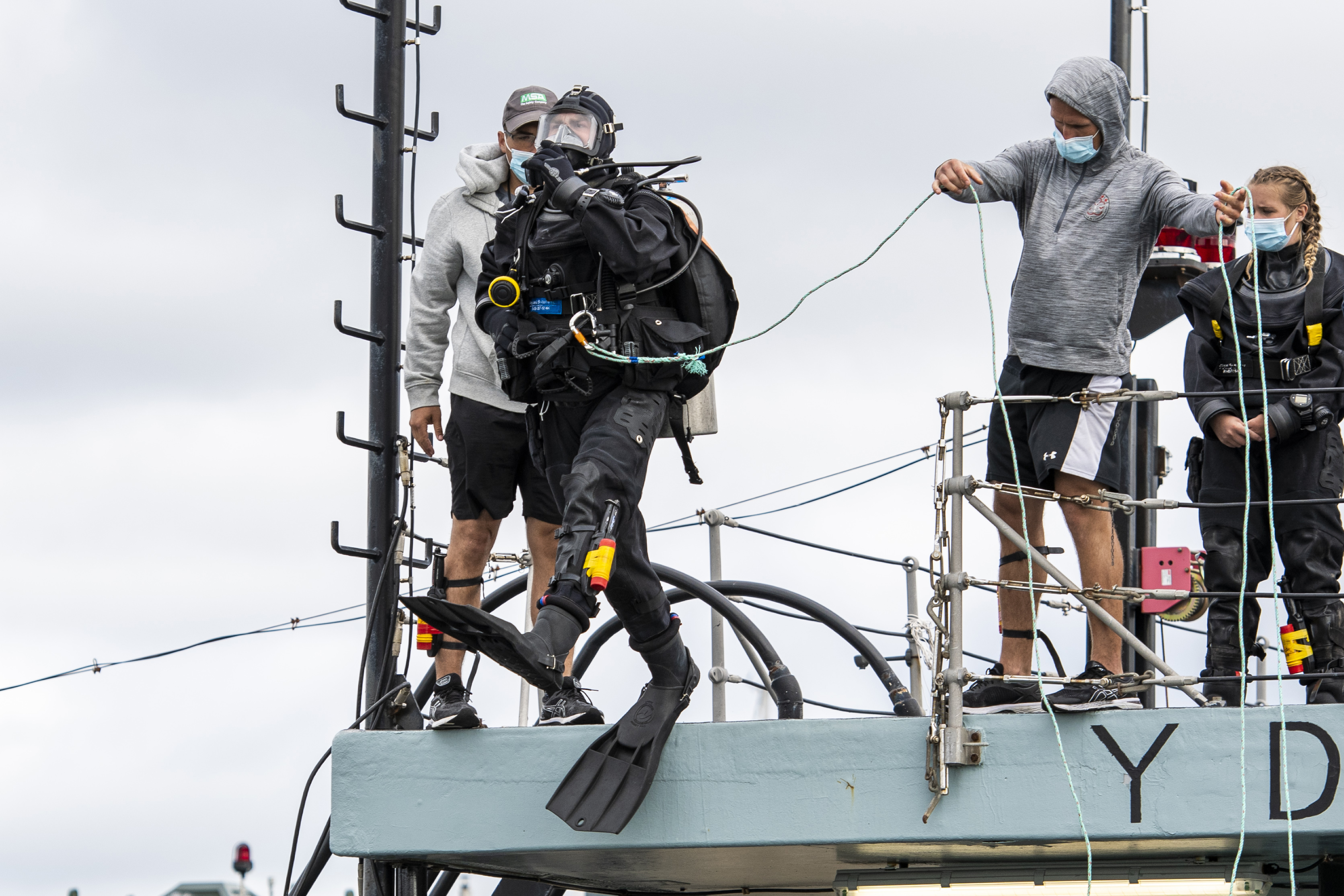 After an extended pause due to COVID-19 restrictions, courses and training have resumed at the Royal Canadian Navy's diving units.
A Ship's Team Diver course, the first of its kind since courses were cancelled back in March, was recently held at Fleet Diving Unit (Atlantic), with 11 candidates successfully completing the difficult six-week test of physical and mental ability. Now that the process for running the course in the pandemic environment has been established and tested, the team is ready to keep going, and the next group of students will start in early October, noted FDU(A) training officer Lt(N) Andrew MacLeod.
"It was a daunting process at the start to try to weave this all together, get all our dive training in, and comply with all of the provincial regulations. We spent four or five weeks, me and my staff, combing through everything and determining how we would make this happen," he said.
A number of changes were required. With 20 students enrolled, instructors were forced to split the group in two to stay within the limits for gatherings, meaning students had to learn separately, eat meals at separate times, avoid being in locker rooms at the same time, and so on. Students also wore face coverings for the majority of the time, including during dive checks, right up to the point before entering the water.
Due to reports that COVID-19 infection can lead to lasting lung damage in some people, the illness is of particular concern to RCN divers because of potential career implications, Lt(N) MacLeod said, explaining that the unit has gone all out in developing a new culture focused on safety and mitigating risk of contracting the virus. The same types of changes are also being implemented as part of FDU(A)'s selection process and Clearance Diver career courses.
"It's a bit more manning intensive to run a course now, and there's some quarantine that comes into play if students come from outside the bubble, so it's a new norm. But as I explained to the students, we adapt and we overcome – this is the way we'll be doing things for the foreseeable future."
The first new group of Ship's Team Divers finished their course during the first week of September, and Lt(N) MacLeod said he was impressed with the progress students made through the course. It's an extremely difficult training process, with a pass rate of about 60 percent.
"There's always an aggregated risk in diving. For us to simulate that, and to simulate the pressure, we need to stress people out and take them outside of their comfort zones. We do that physically and mentally as well," he added.
"People learn things about themselves. They're tougher and more confident when they leave us."
For information on how to become a Ship's Team Diver, visit the FDU(A) page on the Defence Team Intranet and consult with your Chain of Command.