RIMPAC 24 : U.S. Third Fleet seeking submissions for 2024 logo design
By DND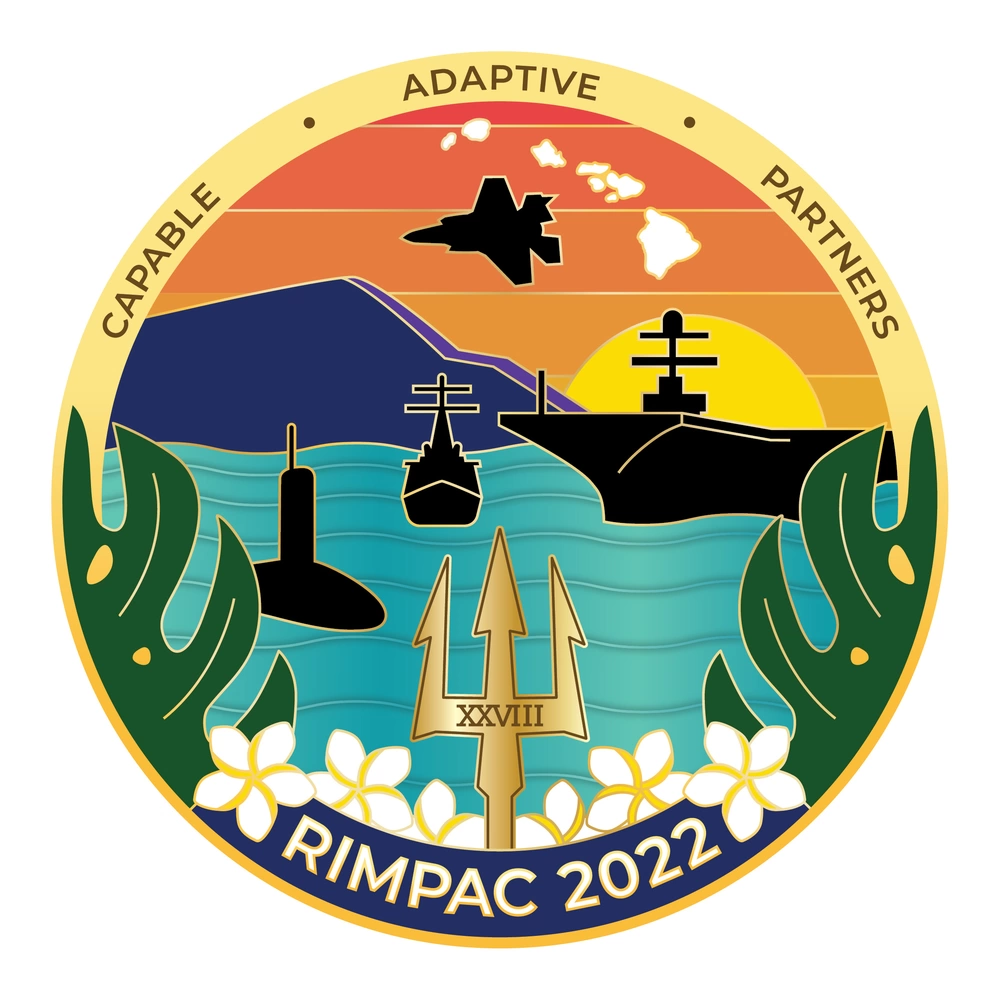 The world's largest maritime military exercise, Rim of the Pacific (RIMPAC), is holding a competition to find a logo for its 2024 edition.
This is an opportunity for any artist, designer or creative person who would like to see their work featured as the exercise's official branding for stationary, press releases, websites, social media, coins, shirts, hats, and more. The winner will also be officially recognized by the Commander of the U.S. Third Fleet.
Held every two years since 1971, RIMPAC brings an international collection of maritime, land, and air units to the Hawaiian Islands to conduct joint exercises that address a number of scenarios such as disaster relief, maritime security operations, sea control, and complex warfighting.
Last year, the exercise's 28th edition saw 38 surface ships, 3 submarines, 9 national land forces, approximately 170 aircraft and more than 25,000 personnel make their way to the Hawaiian islands to participate. The next iteration will take place in June and July 2024.
RIMPAC is sporting a new theme for its 29th edition: Partners: Integrated and Prepared. Logo submissions should exemplify this theme. Logo submissions must meet the following guidelines:
be rasterized in .jpg format with a resolution of at least 300 dpi (the winning design will require an unlocked and editable vector file);

be of a quality capable of reproduction on a coin, or embossed on stationary and folders, etc.;

be marked public domain and not copyrighted;

not include nation flags;

be mindful of the joint nature of the exercise; and

be creative! (Previous logos can be used as inspiration but designs of any shape are welcome as long as they follow the above criteria.)
This competition is open to all Defence Team members. The deadline to submit is September 1, 2023. Any questions and file submissions should be directed to the United States Navy's Third Fleet Public Affairs office at c3f.pao@navy.mil. For phone inquiries, call Third Fleet Public Affairs at 619-767-4387.