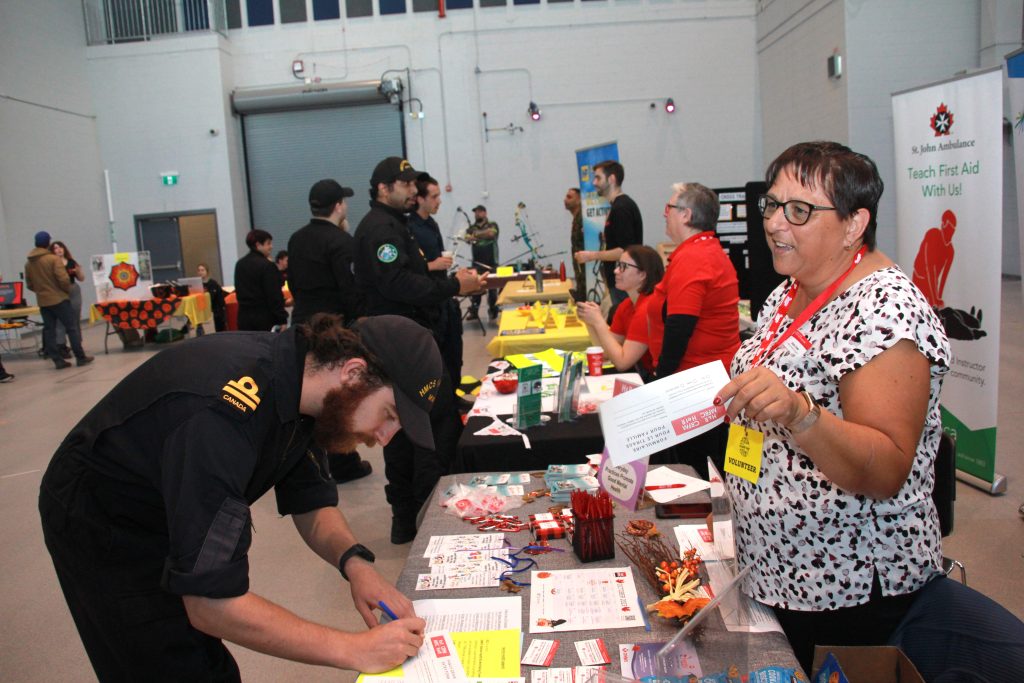 Return of the Health Fair at CFB Halifax
By the Health Promotion Team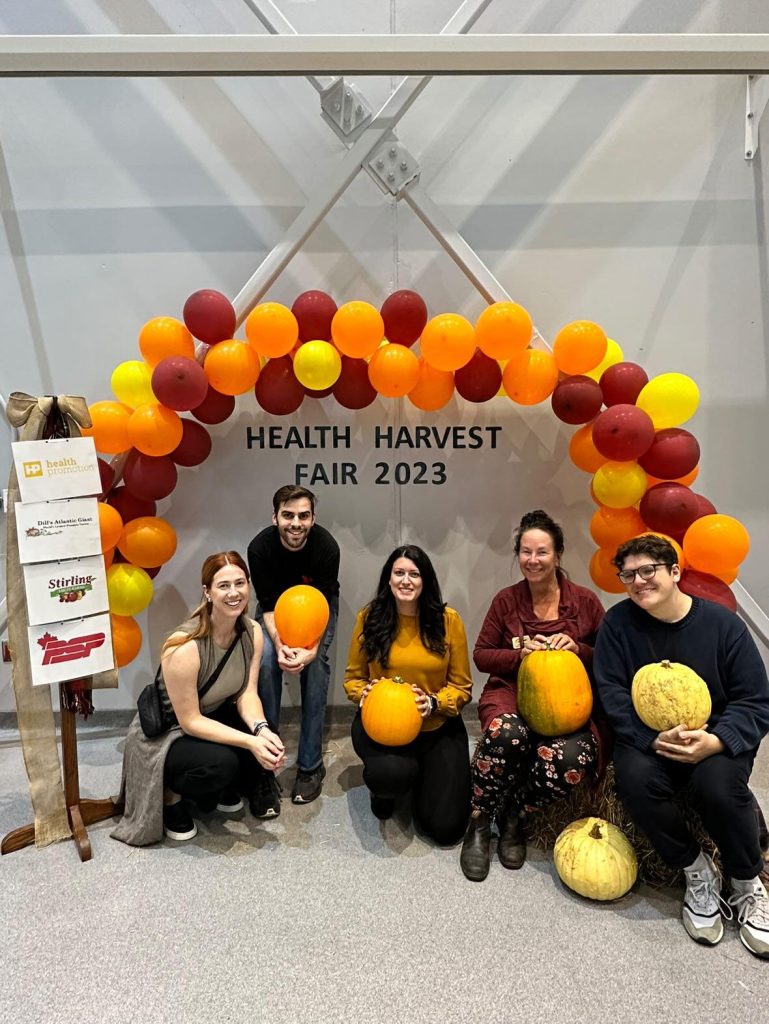 On October 11th, PSP Health Promotion hosted a health fair in the drill hall of S120 at Stadacona. This was the first such fair since the pandemic and marked an important step in regaining lost momentum for the health and wellness of the Canadian Armed Forces community here in Halifax and Shearwater. 
Though smaller than past events, reception was overwhelmingly positive. The fair brought together various health service providers from on-base and throughout HRM for presentations of service, demonstrations, and education. In doing so, the goal was to show CAF members what  health options are available to them as part of the armed forces, and beyond. 
Many passionate units were in attendance, as well as several departments of PSP. From Dental, to Rehabilitation, to the Employee Assistance Program, CAF members were given the opportunity to speak with various providers catering to their specific needs. There were also several exhibitors from in and around Halifax, encouraging recreation and healthy active lifestyles.
The fair also included give-aways, door prizes, and even a pumpkin carving contest for a little friendly competition between units. A big congratulations to Lt(N) Szachury and SLt Baljet of HMCS Harry DeWolf for their winning pumpkin! 
All the effort the exhibitors put in to informing and educating our CAF members deserves applause and appreciation.  A tremendous thank-you to sponsors Stirling Farms, and Howard Dill Enterprises for contributing pumpkins, apples, and cider, and bringing the "harvest" theme to fruition for the event.  
Thank you for helping to make the armed forces healthier and stronger.