Mariners men win Regional Volleyball gold
By Ryan Melanson,
Trident Staff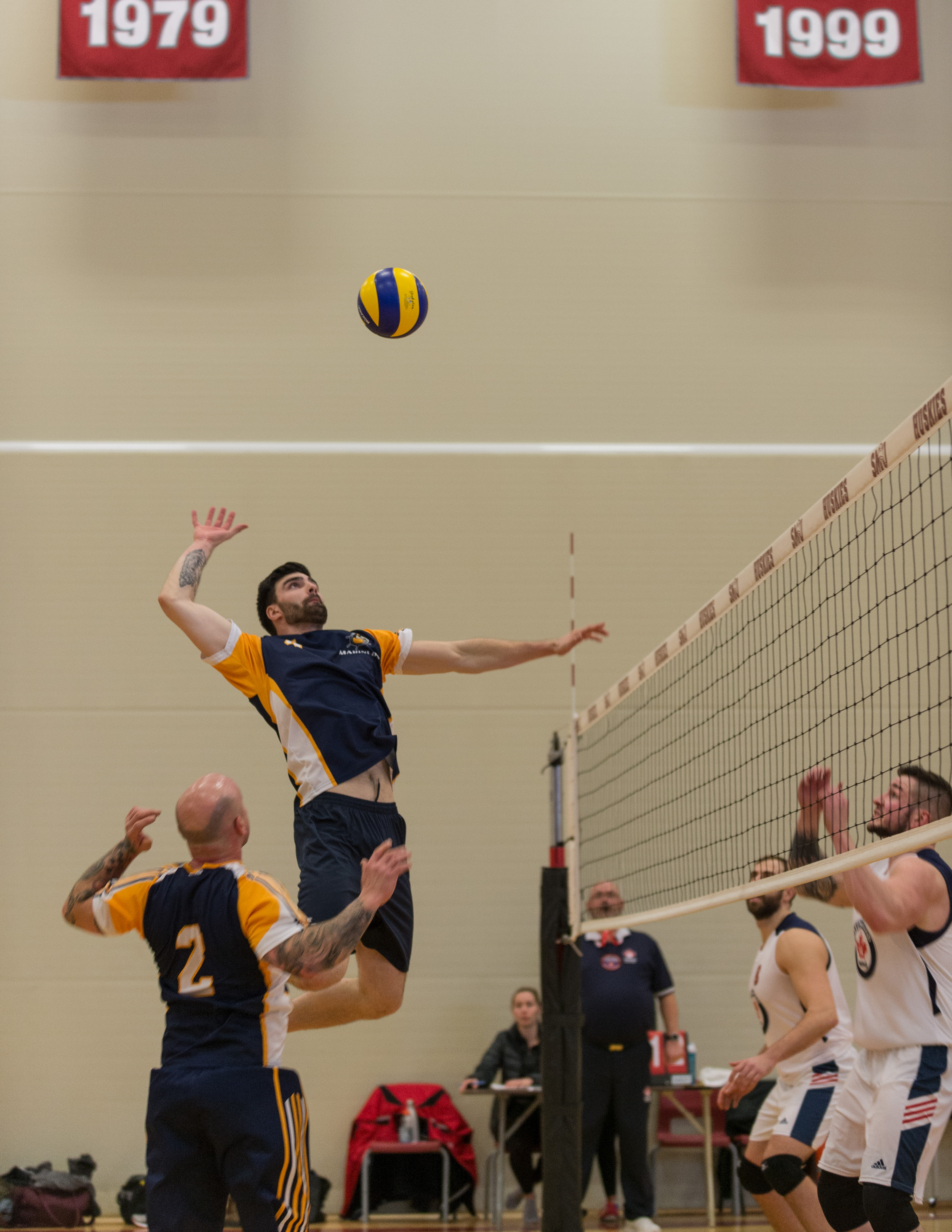 The CAF Atlantic Regional Volleyball Championship was held from March 12-15 and hosted by PSP at Saint Mary's University in Halifax, with teams from CFB Halifax, 14 Wing Greenwood and 5 CDSB Gagetown competing on the women's side, while the men's championship was a two-team battle between CFB Halifax and Greenwood.
The Halifax men bested the Greenwood team, which included pickups from Gagetown, over two straight games, with scores of 3-1 (17-25, 25-16, 25-16, 25-18) and 3-0 (25-22, 25-14, 27-25) to take the men's gold medal and earn the right to represent the Atlantic region at CAF Nationals.
While the Halifax women placed first in the three-team round robin and earned a bye to the finals, they fell to 14 Wing in the final match, earning the silver medal.
The CAF National Volleyball Championship will be held from April 13-17 in Borden, with Coach and team Captain SLt Scott Wood leading the Atlantic team from CFB Halifax, along with Assistant Coach Cpl Jonathan Mosher and Assistant Captain PO1 Dylan Harrold.