RCN Sports Throwback: Cdr Miller reaches his running peak
By Trident Staff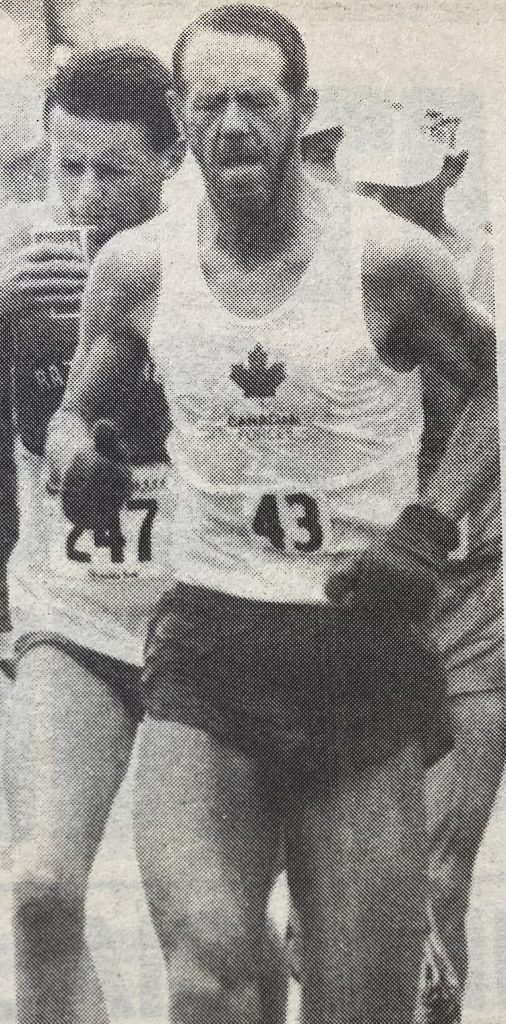 The Royal Canadian Navy counts a number of dedicated runners among its ranks, and things were no different 35 years ago, when one such athlete was profiled in the June 29, 1988 edition of Trident.
Commander Jack Miller joined the RCN in 1963 as a sonarman, eventually commissioning from the ranks and then reclassifying from MARS officer to Physical Education. Through his career, he held prestigious appointments as Athletic Director at the Royal Military College in Kingston, Commanding Officer of the Canadian Forces School of Physical Education and Recreation in Borden, and Director of Physical Education and Amenities for the Canadian Forces at NDHQ in Ottawa.
He was 43 when the profile was written, and described as "just now hitting his peak" as a runner – having logged more than 135 kilometres at competitive running events at that point in 1988, with plenty of summer left to go. 
Cdr Miller retired from the CAF in 2000 and went on to a civilian career in physical education; he's currently a professor emeritus in education at Thompson Rivers University in Kamloops, BC.
Want to be more like Cdr Miller? The current generation of RCN and CAF runners will be hitting the streets of North End Halifax later this summer, with the 2023 Navy 10K set for Sunday, August 20. Registration is open now at https://raceroster.com/events/2023/75064/navy-10k-run