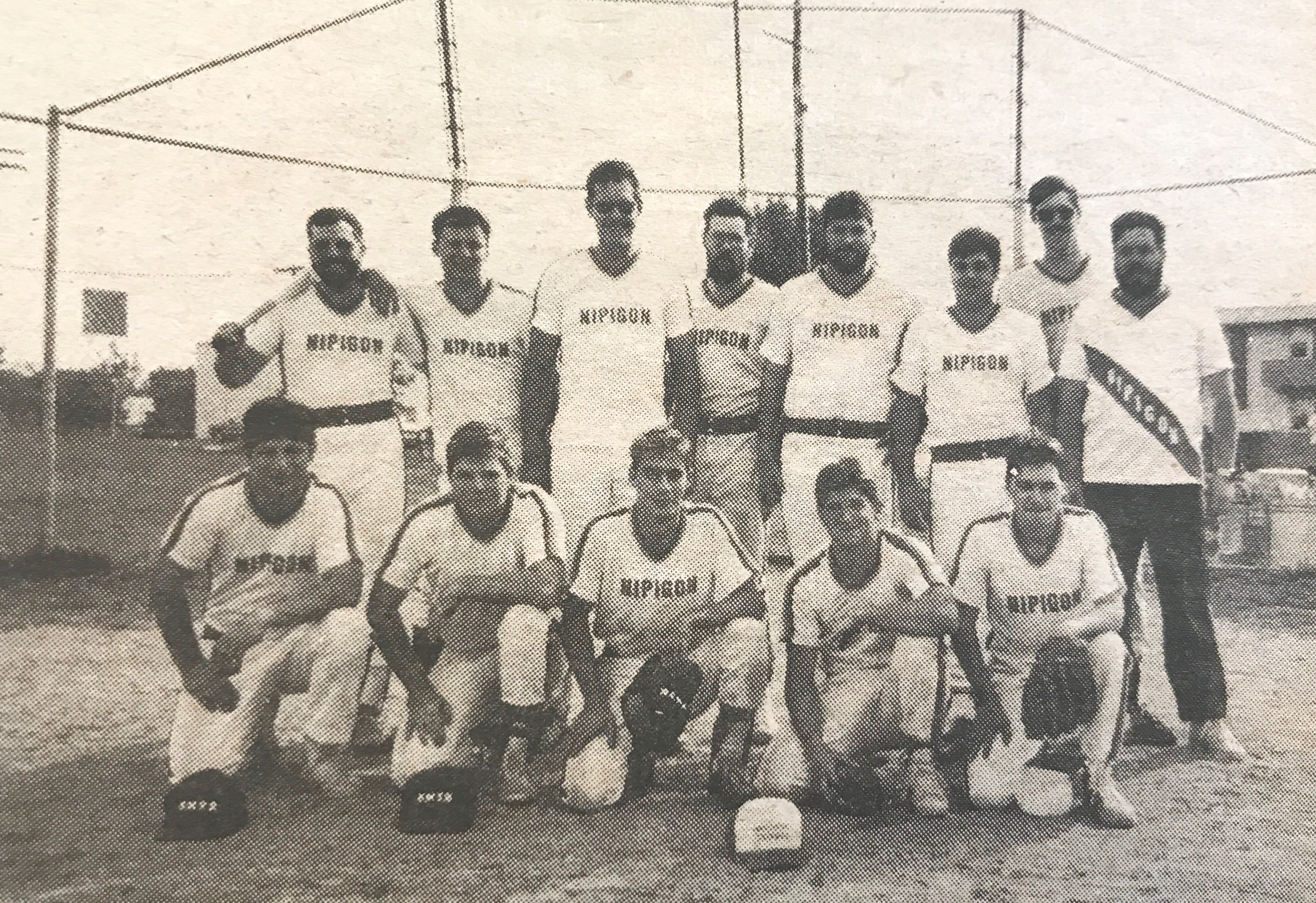 RCN sports history: Nipigon taken down by radio jockeys
By Ryan Melanson,
Trident Staff
On September 11, 1982, the HMCS Nipigon "Bad News Bears" softball team took on the C100 Radio "No Stars" for a special charity game at Windsor Park in support of the IWK Health Centre. After a nine-inning struggle, the radio station team came away with a 15-8 win over Nipigon, with the sailors ensuring the roughly 75 people in attendance that they simply took it easy on the civilians. Writing in Trident at the time, SLt C.R. Davies noted that scouts from the Toronto Blue Jays and New York Mets were on hand for the game, though current Trident Staff cannot verify that piece of information.
This month in RCN sports history:
1944 – The team from Orion Block emerged as winners as the Inter-Block Softball League wrapped up for the season, ousting RMS Lady Nelson in a hectic three-game series. This Inter-Block championship allowed Orion to represent the Mechanical Training Establishment (MTE) in the overall Base Championship, drawing a bye to the finals to take on the Sick Berth Attendants (SBA). The MTE Stalwarts took the first game 9-6, but the SBA squad, widely known as the "Aspirin Peddlers", tied up the series with a victory in the second game, and a five-run fourth inning in the rubber match that clinched the game, series and the base title for SBA. The series was said to have drawn the largest and most enthusiastic group of fans of any Inter-Base match that year.
1956 – The Canadians were outplayed on their own turf during the 1956 Atlantic Command Golf Championship, with USN Exchange Officer LCdr Louis Brozo, then posted to Shearwater, taking the top prize. The American officer had a net score of 143 for 36 holes at the Brightwood Golf Course, with a gross score of 147 after rounds of 71 and 76. Second place in the tournament went to LCol H.L. Harris, while the best scoring RCN golfer was PO Bruce Hutchinson, with a net of 145 and a gross of 161, good for third place overall. A total of 48 players took part.
1964 – The Armed Forces Soccer Championship tournament was held during the last week of September, and for the first time, an RCN team took the top prize, the G.R. Pearkes trophy. The Pacific Command team won the cup by defeating the Black Watch team by a score of 2-1 in overtime, and scored victories earlier in the tournament against RCAF Winnipeg (6-1) and HMCS Stadacona (6-0). Standouts for the Pacific team included Nigerian apprentice Bonnie Egbunobi, who scored the winning overtime goal, along with Bob Marsden and George Whelan. The team was coached by PO Bill Lewis and Team Manager was W.C. Curry. The tournament took place at Camp Gagetown.