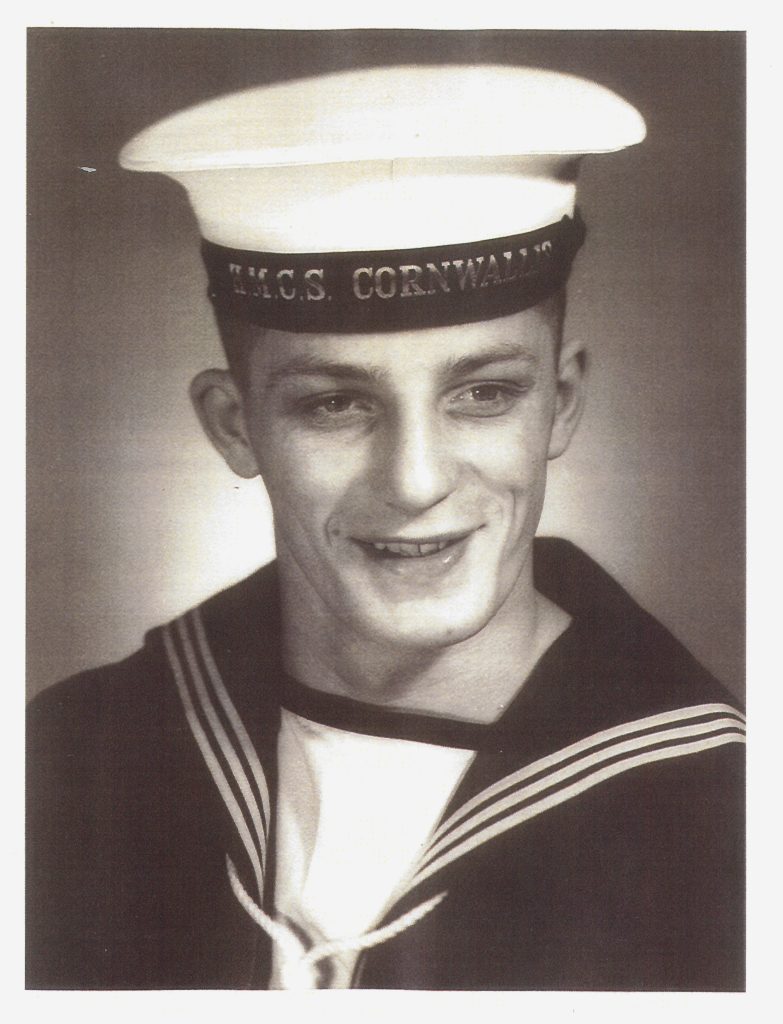 RCN Proud: From sailor to family man: MS (Ret'd) Garry William Henderson
By Vincent Joyce,
Pictou County Military Museum
Garry "Bill" Henderson was born on October 13th, 1944, in New Glasgow, Nova Scotia. He joined the Royal Canadian Navy in September 1964 at the age of 19. Before joining the Navy, Mr. Henderson served two years in the Canadian Army with the Pictou Highlanders. Bill says his trades in the Navy were fire control, third trigger, and missiles (surface weapons). He also attended the former CF Nuclear, Biological, and Chemical School, where he received training in shipboard fires, floods, shoring up water leaks, and gas masks. Among other things, he also received police (Service Patrol) training and rescue training.
Before undertaking sea service, Bill says he served in what was known as the RCN's "Black Squadron." This squadron consisted of old World War II frigates tied up at Pier 1 in Halifax, Nova Scotia. New seamen would go on these ships, spend time on them, learn all about the ship, and become accustomed to ship life, close quarters, hatches, ladders, etc.
Among other assignments, he served at HMCS Shearwater with Helicopter Anti-submarine Squadron 50, which had transitioned to working with the Sea King helicopters. When a ship would leave Halifax for deployment, its embarked Sea King would depart Shearwater and land on the flight deck of the ship as soon as it cleared the harbor and it was safe to bring the chopper on board.
Bill Henderson served on several ships during his career, including HMCS Annapolis, HMCS Outremont, HMCS Nipigon, HMCS Preserver, HMCS Algonquin, HMCS Bonaventure, and HMCS Victoriaville. He visited countless countries, places, and oceans during his 12-year Navy career, serving in Canada, the United States, Europe, the Mediterranean, Arctic, Caribbean, and South America, just to mention a few.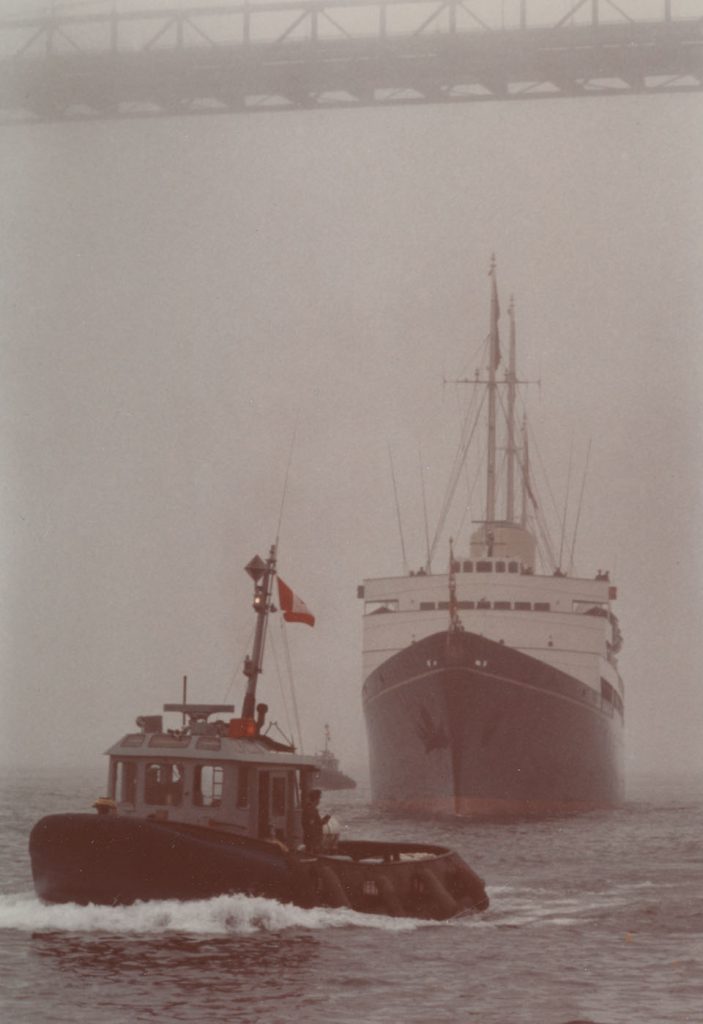 Bill has been awarded the Good Conduct Medal and the Canadian Forces Decoration. He was discharged in September 1976 with the rank of Master Seaman because he wanted to be home with his family. Upon discharge, he went to work for Michelin Canada in Pictou County.
Mr. Henderson is married to Dorothy "Dotty" MacKenzie of Salt Springs, and he has three daughters, three granddaughters, three great-granddaughters, and one great-grandson (finally, a boy, his words).
In May 2023, Mr. Henderson received a "Quilt of Valour" for his years of service from Rebecca MacCallum of Pictou, Nova Scotia.
In closing, we'll leave you with an interesting anecdote from Bill himself: "I stood security for the Royal Yacht Britannia when it went through the Maritimes for two weeks. I was on the jetty at the gangway in full dress when the Queen Mother was going ashore. I gave her a royal salute with my gun and shiny chrome bayonet, hitting my weapon very hard with one hand. Boy, did it hurt. Standing steady, she looked at me and gave me a smile. I will never forget it."
RCN Proud profiles focus on former or current Royal Canadian Navy personnel with at least 12 years of service. If you would like your story told or have a suggestion for a future profile, please contact Vincent Joyce at vpjoyce@outlook.com.