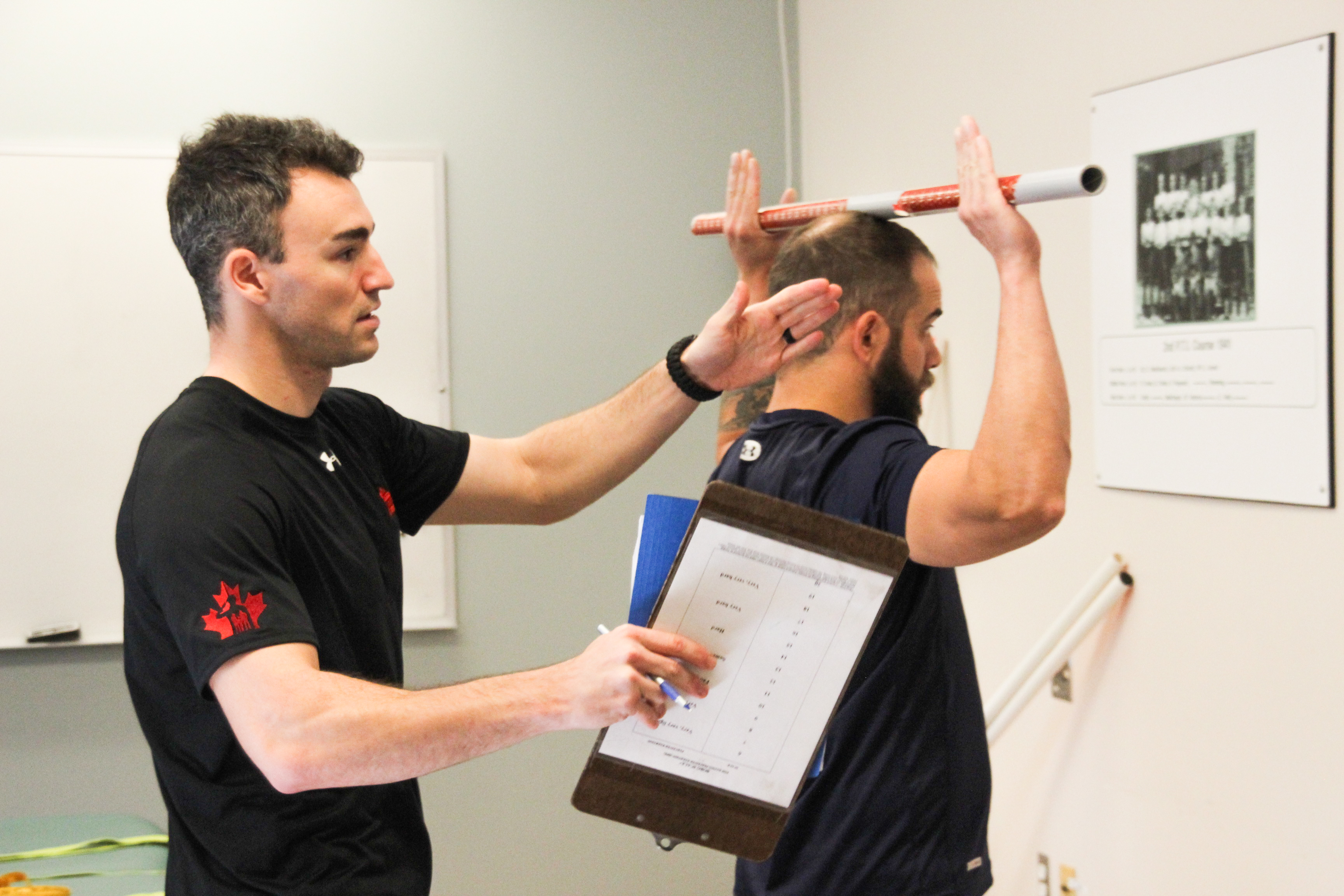 PSP Reconditioning Program
By Kerianne Willigar,
PSP Reconditioning Manager
This is a fitness program designed to meet the demands of serving CAF members that are dealing with injury and illness. This program was created in response to information gathered from military personnel through the Health and Lifestyle Information Survey (HLIS). The survey's results showed injuries, physical inactivity and depression as the major attributes limiting deployability. With the goal of creating a multi-disciplinary approach to address these issues, it was identified that there was a gap in service. There was no exercise programming for members who were unfit to do unit PT and were dealing with barriers related to illness and injuries.
As a result of this gap, PSP nationwide has hired trainers who are qualified to prescribe safe and effective exercise to members with illnesses/injury.  Due to the size of the base in Halifax, we have three trainers that offer programming to this clientele. Members who would benefit from enrolling this program include but are not limited to those with metabolic disorders, chronic illness, chronic pain, cardiovascular conditions, physical disabilities, arthritis, musculoskeletal conditions, pulmonary disorders, lung disease, osteoporosis, cancer, diabetes, stroke, and heart conditions.
To enroll in this program CAF members must be referred into the service by a CAF Health Service professional (ie. medical officer, nurse practitioner, physician assistant, and physiotherapist) via a medical chit noting professionally directed PT.
While in this program, each member will receive safe exercise prescription based on his or her health and fitness ability/needs, specialized group PT, progression tracking, attendance tracking, fitness education and support systems. Our goal is to teach members to exercise the proper way within the limitations of their medical situation. In doing so, we ensure that proper exercise habits are formed before members leave the program to exercise on their own (self-directed PT) or potentially to return to unit PT.
One of the most important factors to maintaining or regaining fitness levels while injured or ill is to seek a fitness professional's help as soon as possible. The longer someone is sedentary or inactive, the more your health/fitness deteriorates. Early intervention will minimize the negative impact of physical inactivity that affects both the body and mind.
To learn more about this program or to see if you are a candidate, please contact Kerianne Willigar, Reconditioning Manager at Kerianne.Willigar@forces.gc.ca