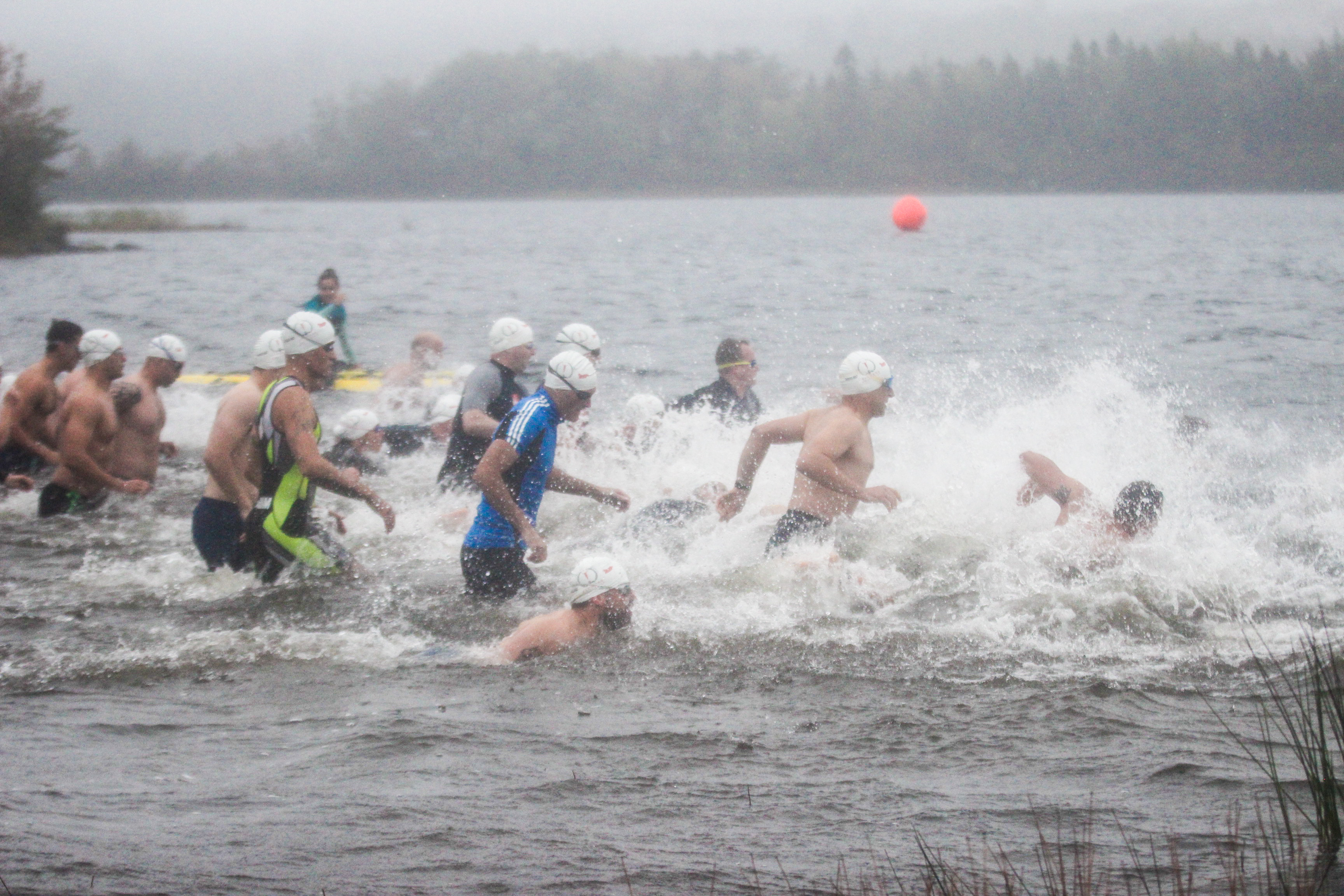 Registration open for PO2 Craig Blake Memorial Fitness Challenge
By Ryan Melanson,
Trident Staff
Nearly a decade after his tragic death in Afghanistan, members of the RCN and CAF community continue to honour the memory of PO2 Craig Blake, and that includes the annual military fitness event that bears his name.
Registration is now open for the ninth annual PO2 Craig Blake Memorial Fitness Challenge, a mini-triathlon event being held September 27 at MacDonald Beach in Shearwater. Active and retired CAF members and DND/NPF civilians are encouraged to either sign up as an individual or form a team for a morning of exercise and to honour a fallen sailor.
PO2 Blake was a Clearance Diver with Fleet Diving Unit (Atlantic) who was highly respected among the close-knit family of RCN divers. He was killed by an improvised explosive device on May 3, 2010 He was known as a hockey coach, an avid cyclist, and frequently participated in Triathlons, which led to the former Navy Fitness Challenge being altered and renamed in his honour. Members of his family often participate in the triathlon, including his two sons, one of which, OS Cain Blake, is now a reservist with HMCS Scotian.
Those interested in participating can benefit from registering early, and signing up before July 31 will earn an entry into the early bird draw, with a chance to win a $500 Via Rail travel voucher.
The triathlon course consists of a 300 metre swim, 6.5km bike ride and 2km run; it can be completed by an individual, or teams (maximum three people) can come together to complete the course. Eligible military units can enter teams for COTW, COTF and Wing Cup points, and PSP will waive registration fees for one team from each unit that participates. Registration fees are $20 for individuals or $45 for a team.
The race starts at 10 a.m. on September 27, with race kit pick up and race-day registrations (cash only) from 8 – 9:30 a.m. The bike trail is a combination of road and gravel trail; participants are responsible for transporting their own bikes and required to wear a helmet while riding. For more information and to register, visit cafconnection.com/halifax/fitchallenge.