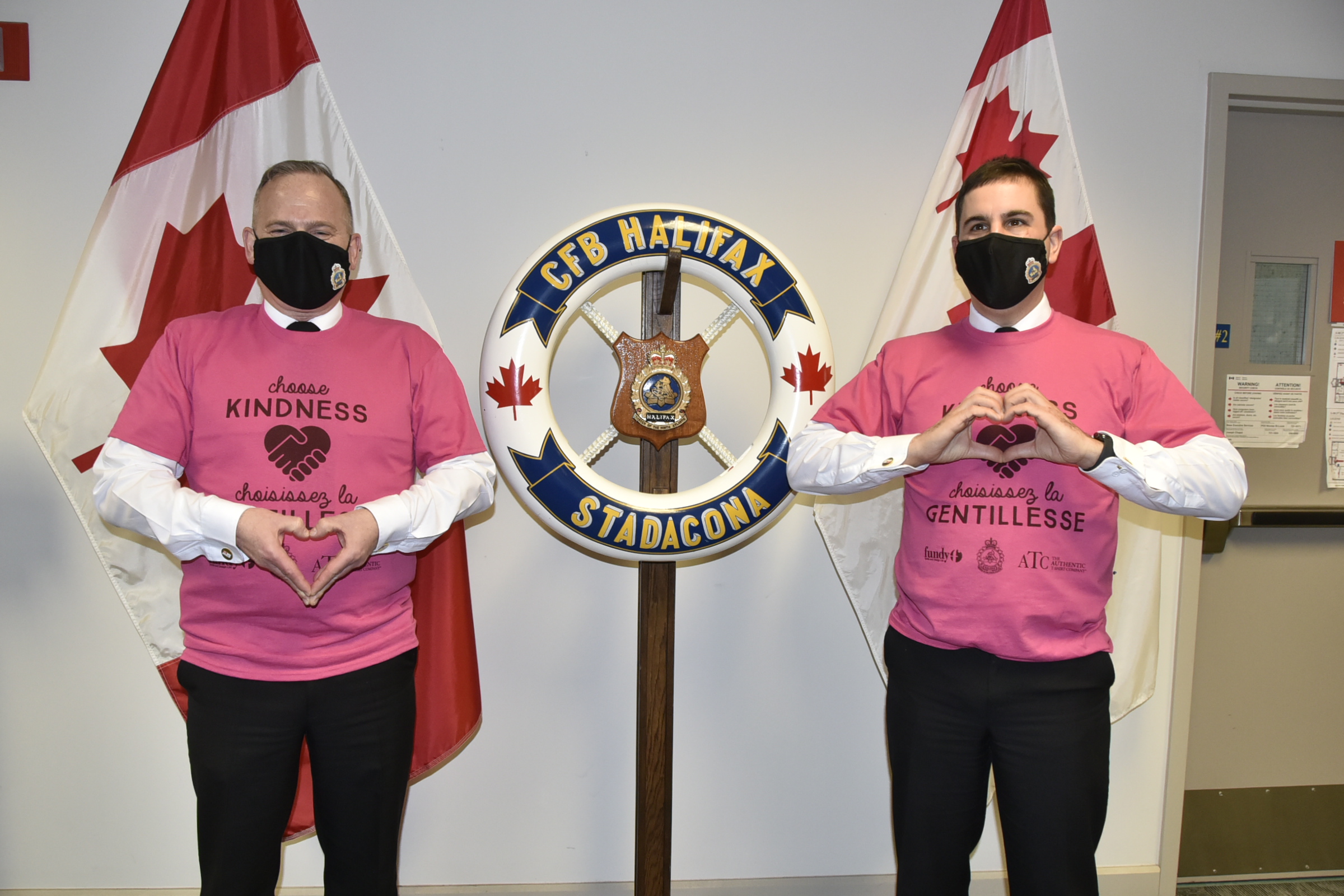 Pink Shirt Day at CFB Halifax
By Elizabeth Sharpe
CFB Halifax Public Affairs Intern,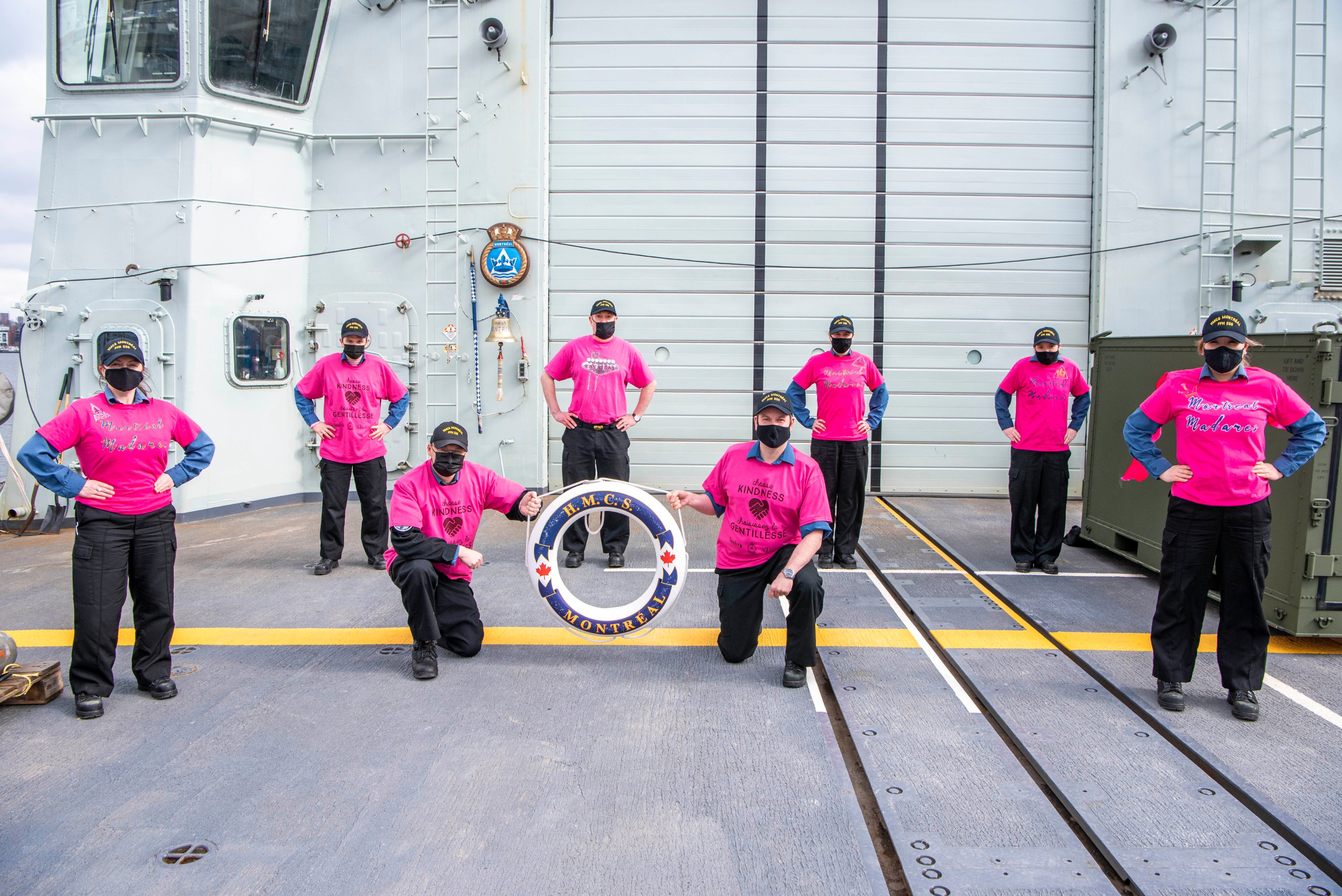 In honour of Pink Shirt (Anti-Bullying) Day, CFB Halifax received some awesome photos from our Defence Team members and senior leadership sporting pink shirts, in support of this important day dedicated to kindness, civility and bullying prevention. Thank you to everyone who purchased our customized 2021 Pink Shirt Day t-shirts. CFB Halifax had a total of 600 t-shirts for sale as part of our Pink Shirt Day campaign – and they went fast! Thank you to everyone who came out in support of this annual t-shirt fundraiser, which was made possible by our sponsors Fundy Textile and SanMar Canada. Your contributions will help support two local non-profit organizations working to better our communities: LOVE (Nova Scotia) and The Youth Project.
We at CFB Halifax are committed, along with our colleagues across the larger DND/CAF family, are striving to create a work environment and organizational culture where all employees are treated with dignity, respect and fairness – today and every day.