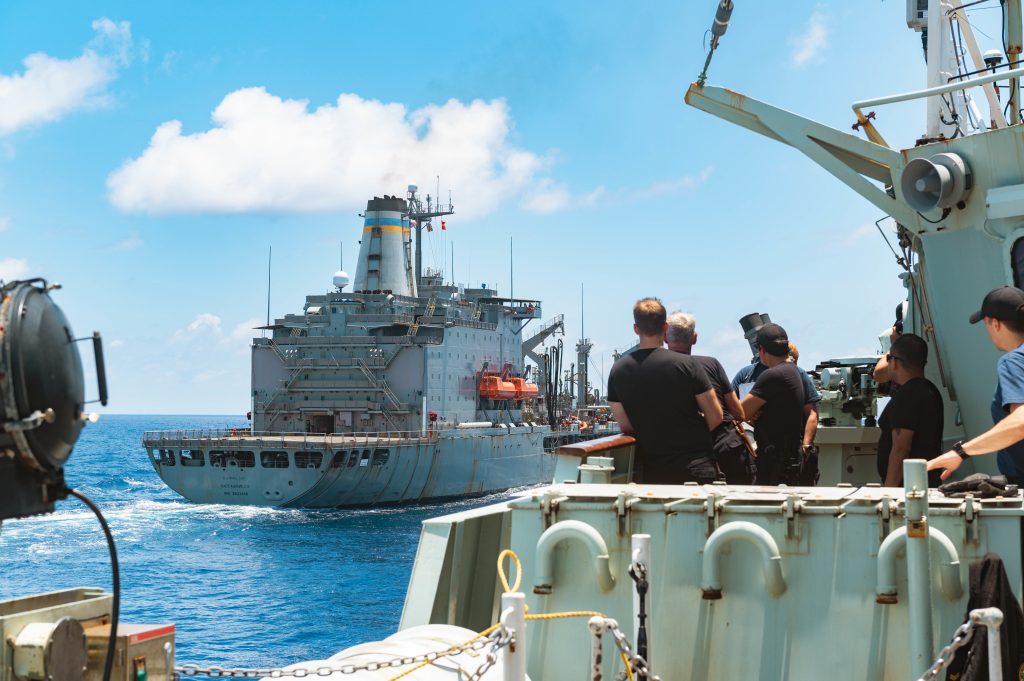 Operation Projection continues for HMCS Montréal in Indo-Pacific
By Trident Staff
After departing Halifax in late March, HMCS Montréal continues to operate in the Indo-Pacific in support of Operation Projection, participating in a number of exercises and patrols meant to limit Chinese influence in the region.
Montréal has recently been sailing alongside partners with the United States Navy's 7th Fleet, including a transit of the Taiwan Strait on June 3 with USS Chung-Hoon, which was followed by a port visit to Okinawa, Japan.
In addition to duties as part of Op Projection, HMCS Montréal will also participate in Operation Neon during this deployment. Op Neon marks Canada's contribution to the international effort to monitor United Nations sanctions imposed on North Korea.
The ship is expected back in Halifax in October.