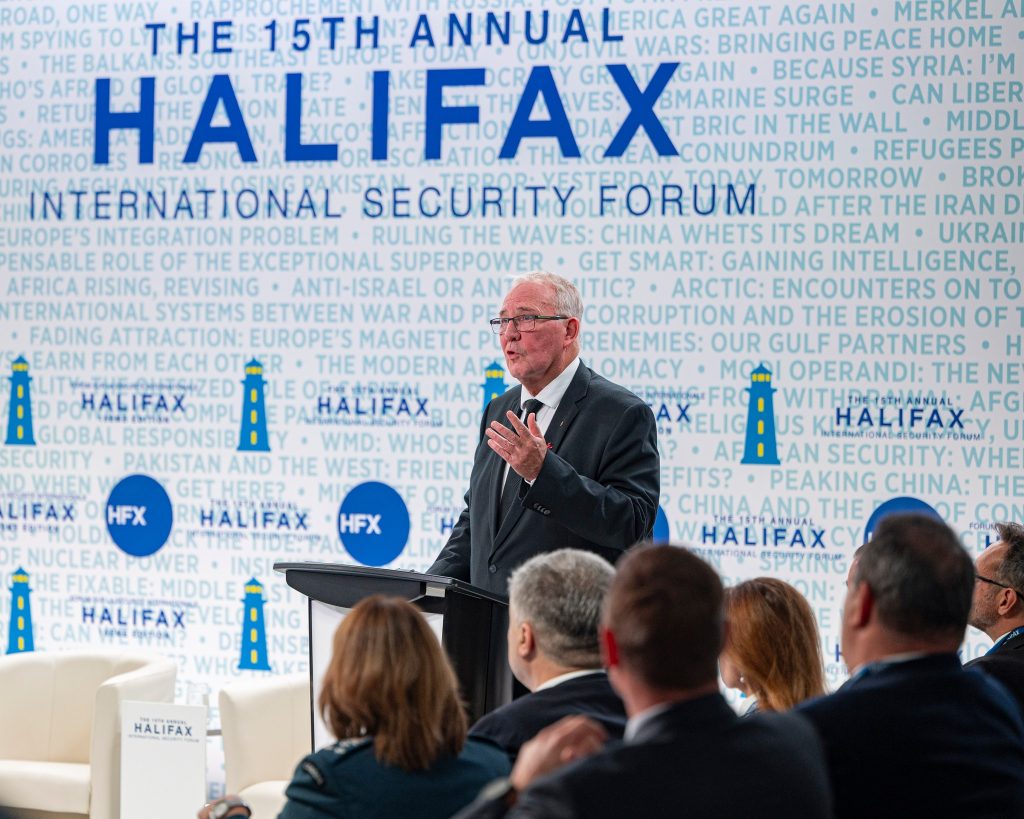 New training facility announced for CFB Halifax
By Trident Staff
A new $188 million training facility is set to be built at Canadian Forces Base (CFB) Halifax to help train Canadian sailors to crew the Royal Canadian Navy's future fleet.
Minister of National Defence Bill Blair announced plans for the facility while delivering a keynote address at the Halifax International Security Forum on November 17.
"(CFB Halifax) is the home of our Atlantic Fleet and it is Canada's largest military base, but it needs new facilities to meet the growing needs and demands of our personnel," Minister Blair said while announcing the new Combatant Training and Integration Center – Atlantic (CTIC-A).
He added the new CTIC-A will house cutting edge training systems and simulators, and a similar facility will also be built at CFB Esquimalt to train sailors from Maritime Forces Pacific.
"This centre is going to provide Canadian Armed Forces members with the expertise they will require in above-water, underwater and maritime air fighting, so they are ready to sail in our incoming fleet of 15 Canadian Surface Combatant (CSC) ships when they come off the line."
The announcement followed the minister's visit to Irving Shipbuilding in Halifax, where construction will soon begin on the CSC fleet.
The minister's address kicked off the annual Security Forum in Halifax, and also included news that Canada will contribute $26.6 million in funding to help establish the new Halifax-based North American regional office for NATO's Defence Innovation Accelerator for the North Atlantic (DIANA).