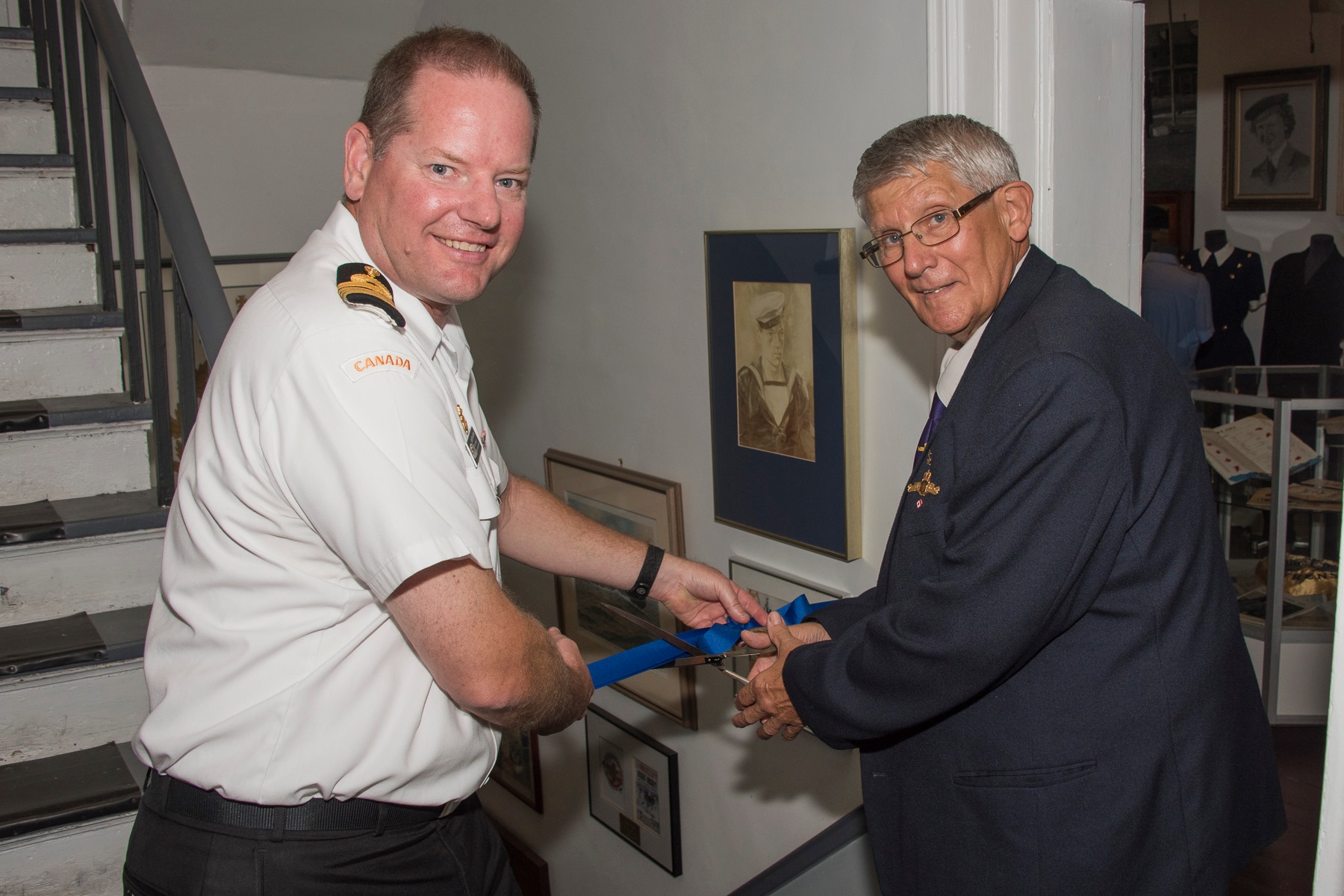 Naval Museum takes deep dive into submarine history with new exhibit
By Ryan Melanson,
Trident Staff
The Naval Museum of Halifax always has a team of helpful volunteers ready to lend a hand, but a group of retired submariners have taken it to a new level over the past 16 months, and the result of their hard work is now officially on display for visitors to enjoy.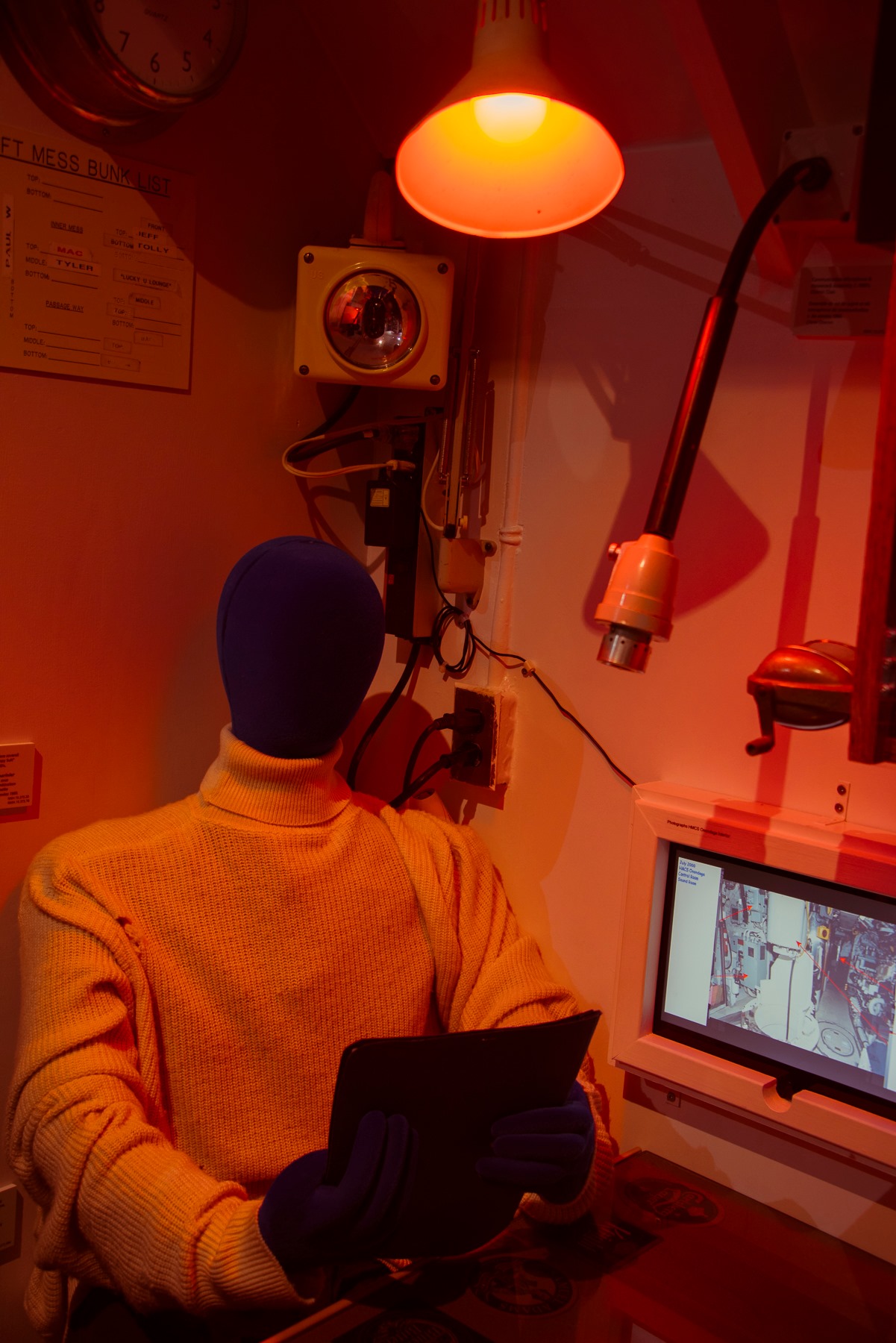 The museum held an official opening on August 8 for a new exhibit focused on the history of Canada's submarine service. Titled Diving Now! Diving Now! Submarines in the Service of Canada, the new room features a mix of physical artifacts and mementos, diorama -style recreations, and beautifully designed informative displays, stretching back from the very first CC-Class boats, through the Second World War and Cold War era, and up to the present with the Victoria-class fleet that currently serves.
"It's been a lot of hard work, but it's very rewarding to have the room ready for everyone to see today," said Brian Lapierre, a former submariner who sailed in both HMCS Okanagan and Onondaga as an electrician during his 21-year naval career. Lapierre, along with fellow retired submariner Jim Northtrup, led the creation of the new exhibit on the volunteer side, and the two were credited with putting in more than 500 hours at the museum since the project began.
"I used to come in on my time off and spend a couple days a week inventorying all the artifacts in the basement, but I could not have imagined it coming together with a project like this," he said.
Included in the exhibit are a recreated mess and sleeping quarters from an Oberon-class boat, a feature on the submarine escape hatch, handmade boat models, archival photos, documents like books, journals and design plans, and informative displays focusing on topics like women in the service, noted submarine commanding officers, and each class of submarine that Canadians have sailed in, along with much more.
The room was packed with submariners for the official opening, from currently serving members of the Victoria-class subs all the way back to those who served on Royal Navy A-Class boats following the Second World War.
Museum Director Jennifer Denty said working with the many current and former submariners who contributed to the project was an educational experience that gave her a glimpse into their tight-knit community. She was also forced to brush up on her submarine lingo, and learn why 'skimmers' couldn't be trusted to properly tell the Canadian submarine story.
"The sense of community they've introduced us to has been so striking. Watching Brian and Jim work with younger submariners, as well as those who are a bit wiser in years, has shown that they have a strong, noble and fierce community," she said.
"They take these moments from the history books and bring them alive. We're very proud to be able to present that history."
The museum team thanked the many people who helped make the project a reality, including their civilian volunteers, members of MOG 5, HMCS Windsor, trainers from the Submarine Simulator, and students from NSCC's Graphic Design program, who developed engaging and creative displays for the wealth of information included in the exhibit.