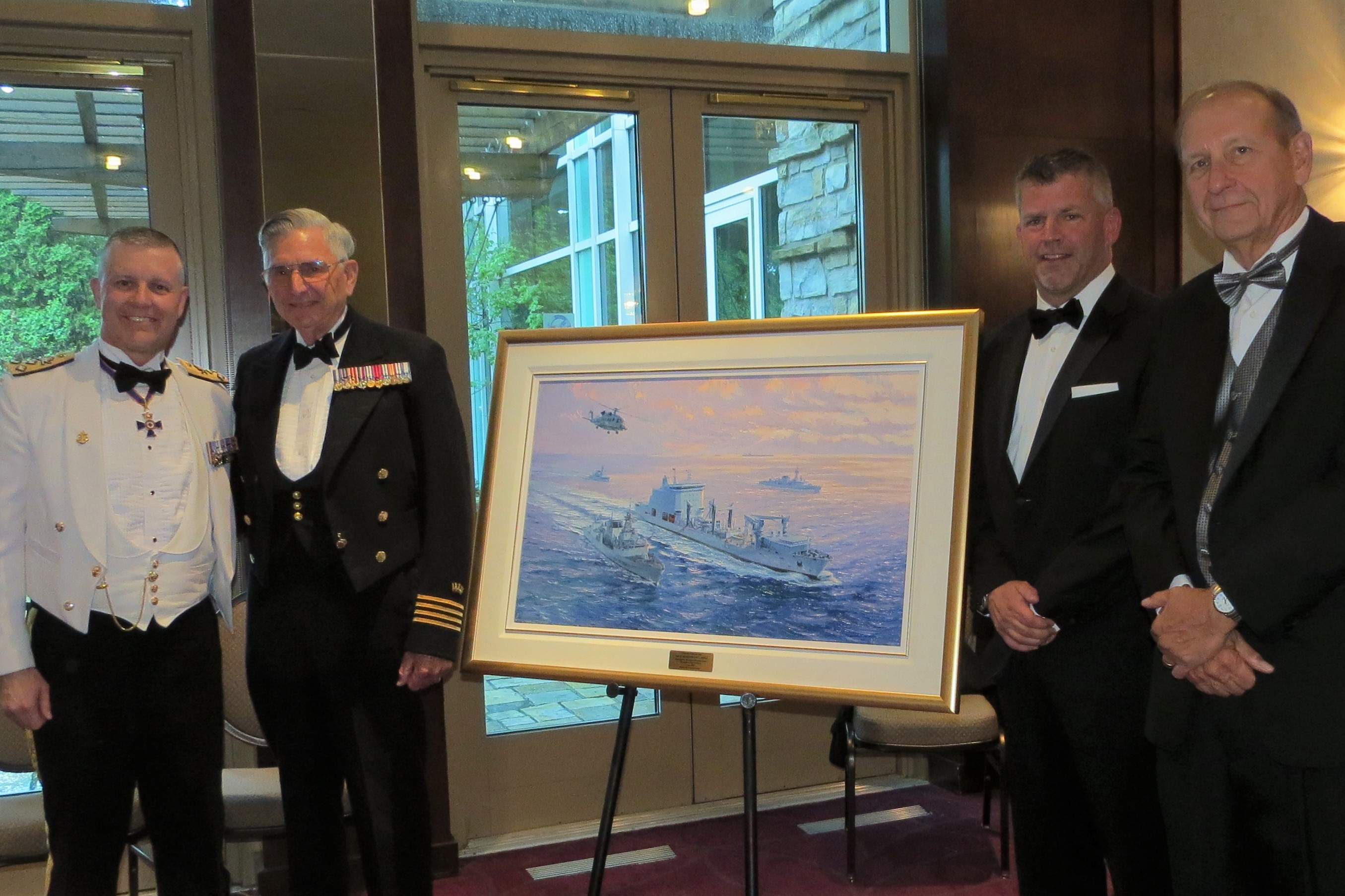 John Horton unveils new MV Asterix painting
By Mary Horton,
Internationally renowned marine artist John Horton travelled from his home in Tsawwassen last week to unveil his latest painting at the annual Maritime Gala Ball in Ottawa.
The event, hosted by the Royal Canadian Navy and the Canadian Coast Guard, was attended by more than 600 people including many of the senior admirals and commissioners. The Governor General attended as the special guest of honour.   
At the Maritime Gala Ball VIP reception, a painting commissioned by Federal Fleet Services (FFS) was unveiled and presented to the Royal Canadian Navy (RCN). The work, produced by Horton, illustrates the supply ship, MV Asterix, conducting a replenishment at sea where she is providing fuel and supplies to Canadian Patrol Frigates, something at which she excels.
Both Horton and FFS' CEO, Spencer Fraser, were invited to assist VAdm Art MacDonald, Commander RCN, to unveil the painting aptly named Replenishment at Sea. Davie Shipyard, a sister company of FFS, converted a container ship to produce the MV Asterix. It was done on schedule and on budget. Her personnel include a mixed RCN and civilian crew and she is proving to be well up to supporting the needs of a task force on any ocean of the world. MV Asterix fills the gap left when HMC Ships Protecteur and Preserver were decommissioned and is a clear representation of innovative partnerships. Canadian adaptability has once again come to the fore at a real time of need.