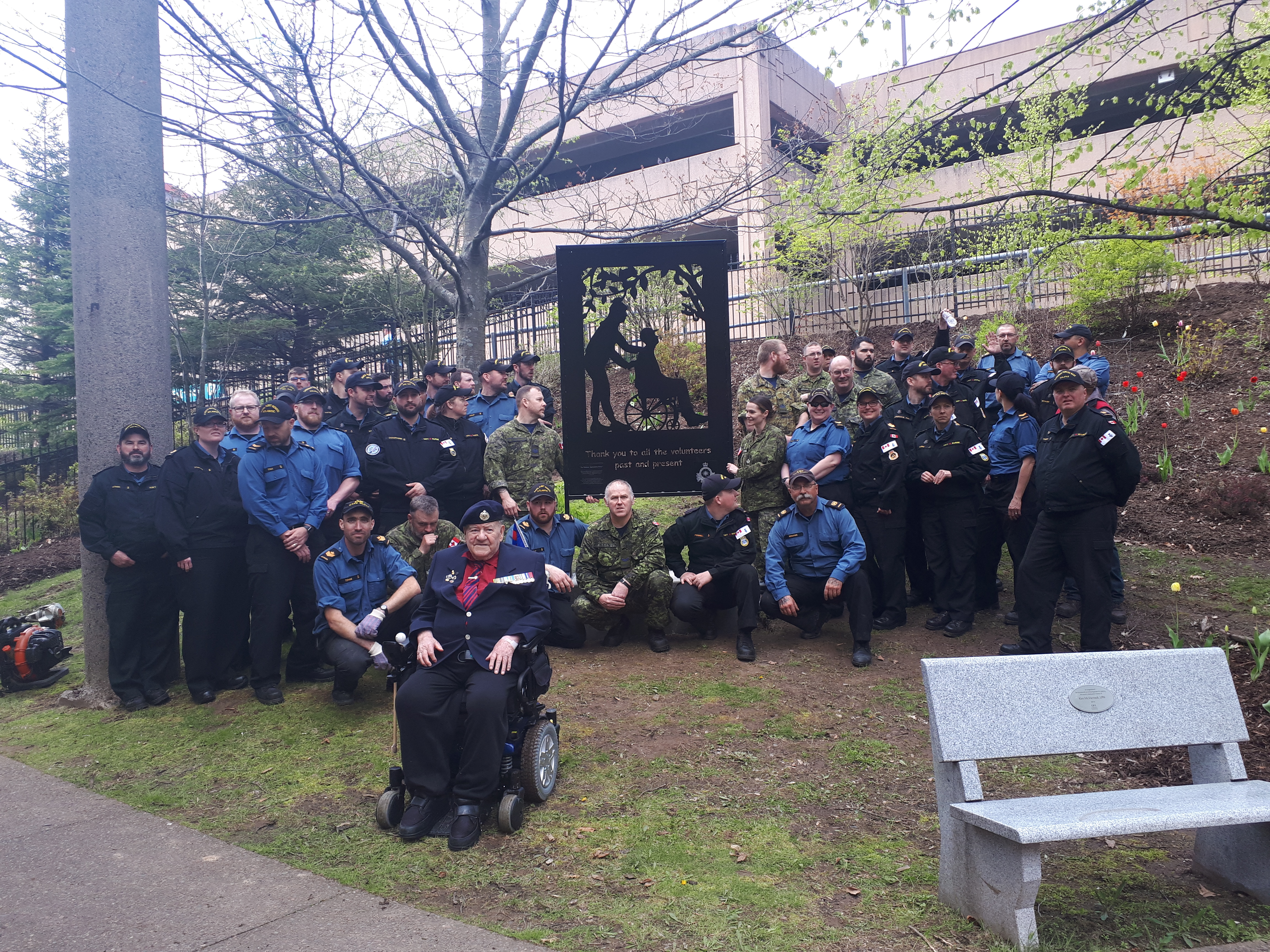 New memorial unveiled at Camp Hill Veterans Memorial Garden
By CPO2 Ben Broome,
The Camp Hill Veterans' Council commissioned this piece in appreciation of the numerous volunteers who contribute to the veterans' lives at Camp Hill. The pictured artwork was designed by Bill Awalt, who is himself a Korean War veteran and resident of Camp Hill Veterans Memorial Hospital and the display was created with the generous support of Russell Poole, a member of the Veterans UN NATO group and employee of Custom Tool & Machine in Mount Uniacke.
The text of the memorial reads "Thank you to all the volunteers past and present" and the artwork depicts a volunteer pushing a wheelchair. The crest of the Veterans' Council, including the text "Honours Gathered, Duty Done" also appears on the memorial.
It was formally unveiled during the spring garden cleanup on May 30, 2019.