Welcome to the 2022 NDWCC Mooseheads Jersey Auction!
Thanks to the generosity of PSP Halifax and the Halifax Mooseheads, eight Mooseheads jerseys are up for auction in support of the 2022 Halifax region National Defence Workplace Charitable Campaign (NDWCC). The funds raised from the jersey auction will be provided to United Way Halifax and HealthPartners as a part of the 2022 Halifax region NDWCC. 
Dates: The auction runs from November 14 at 12 pm (Atlantic) until November 25 at 12 pm (Atlantic).
Who can participate? Local Defence Team members and the general public can participate in the auction. Members of the public can bid by following instructions below or through this link on the MARLANT intranet: http://ndwcc-auction.halifax.mil.ca/ (accessible via DWAN only)
Starting bid: $150 per jersey
How to bid: See the photos of the eight jerseys below (labelled 1-8). To place a bid via the Trident website, email Leah.Coughlin@forces.gc.ca  providing the following information: 
Name:
Rank/position:
Email:
Phone number:
Jersey number (labelled 1-8):
Unit name on jersey:
Bid amount:
*Local Defence Team members have the option to bid individually or as a unit – every dollar counts! The more funds raised the bigger the positive social impact we can have on our neighbourhoods and communities.
Highest bids: Each day's highest bid will be announced the following morning on the MARLANT intranet and https://tridentnewspaper.com/ndwcc-eventsinitiatives-jerseyauction by 8 am (Atlantic) below the jersey photo (the dollar value).
Winners: Each jersey will be awarded to its highest bidder at the end of the auction period. The recipients will be contacted shortly after the auction closes with details on payment and jersey pickup location.
---
The auction is now closed. Thank you for participating! The winning jersey recipients will be contacted shortly.
---
Mooseheads Jerseys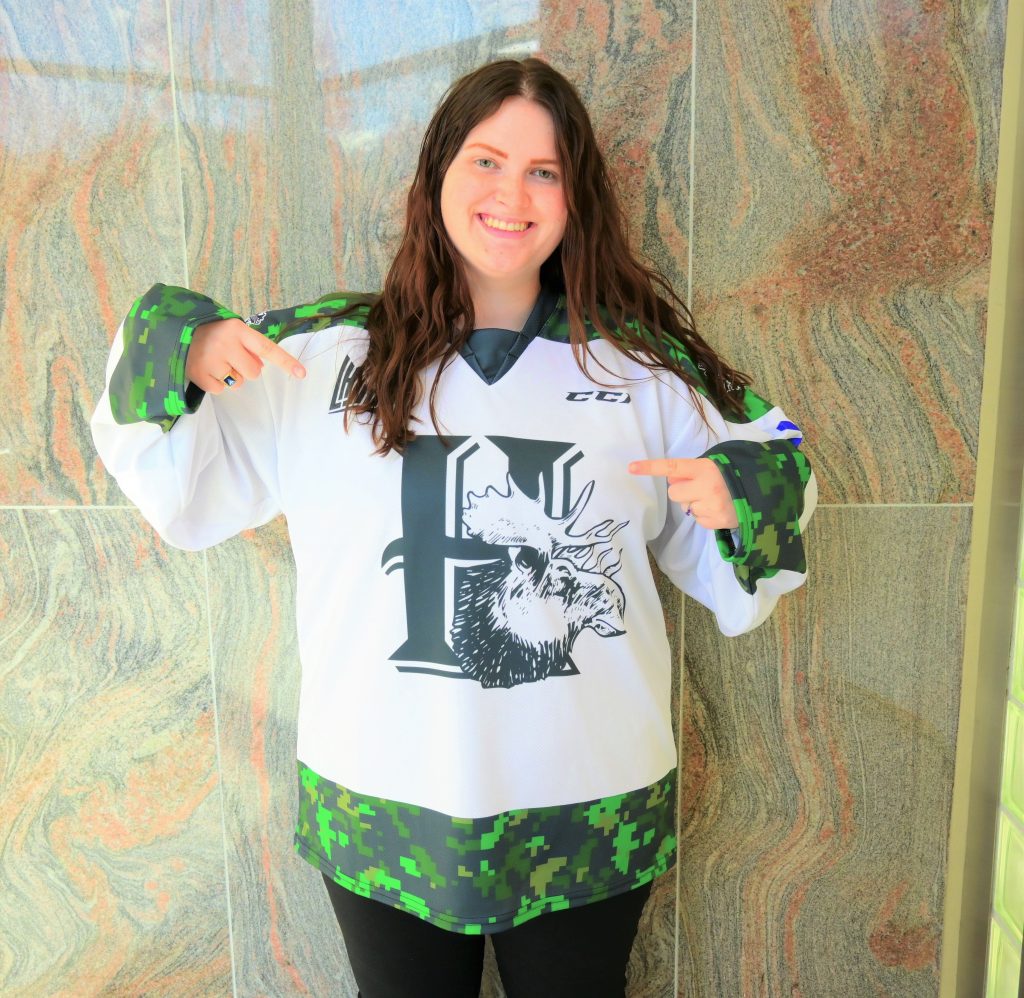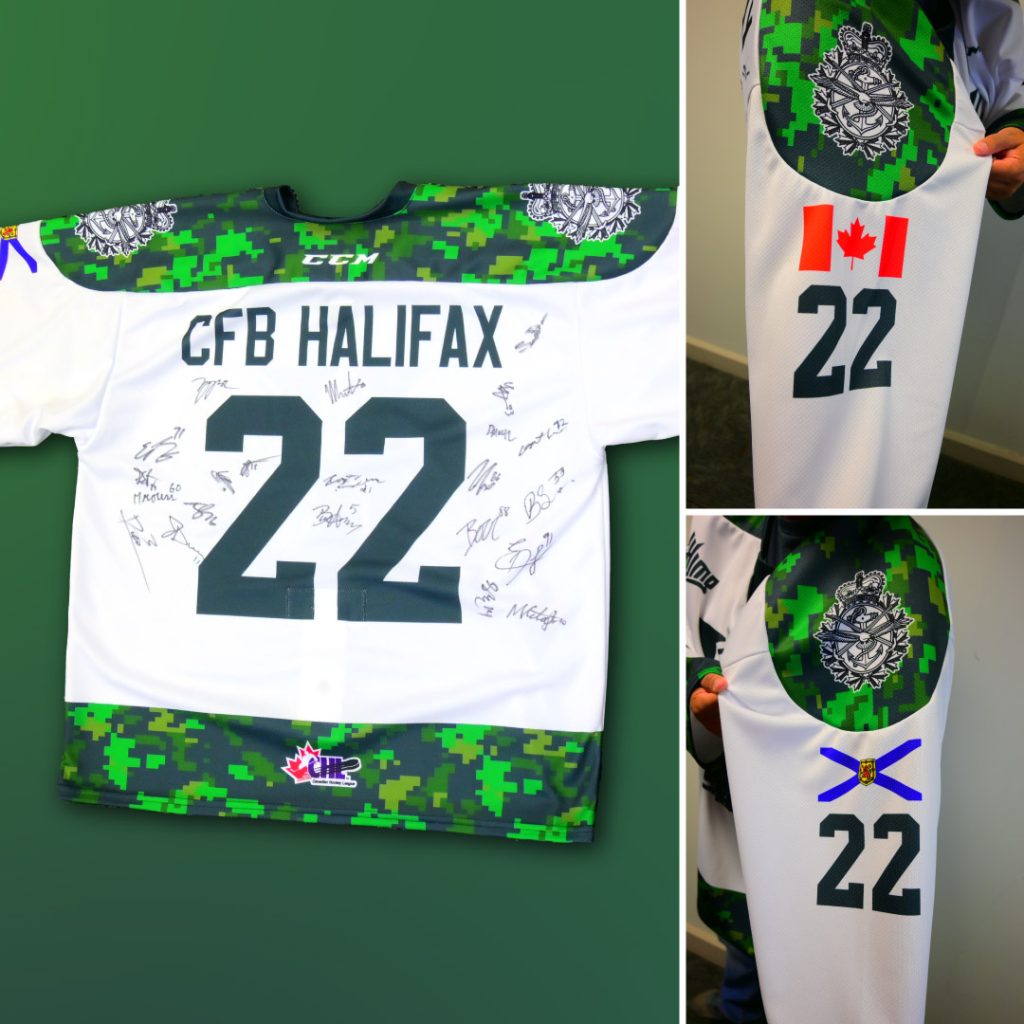 Jersey number 1  (CFB Halifax)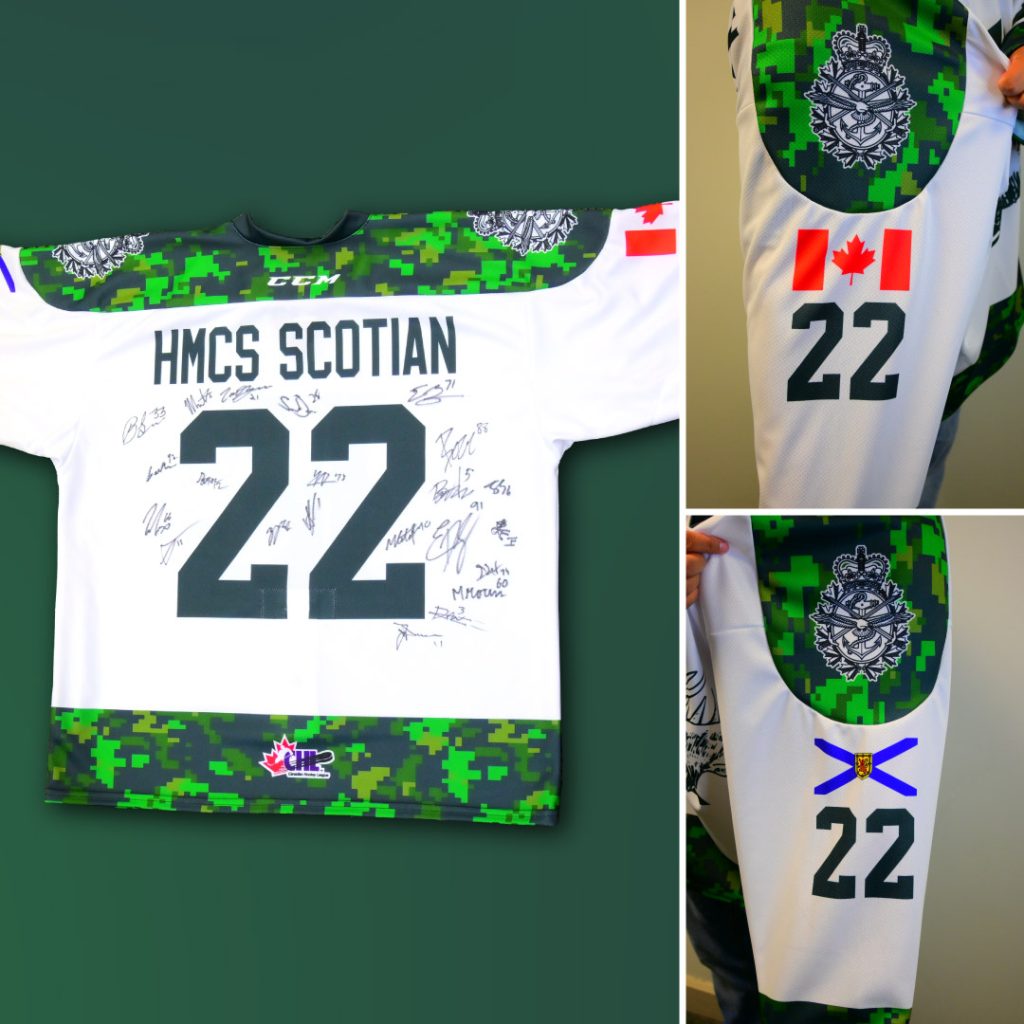 Jersey number 2  (HMCS Scotian)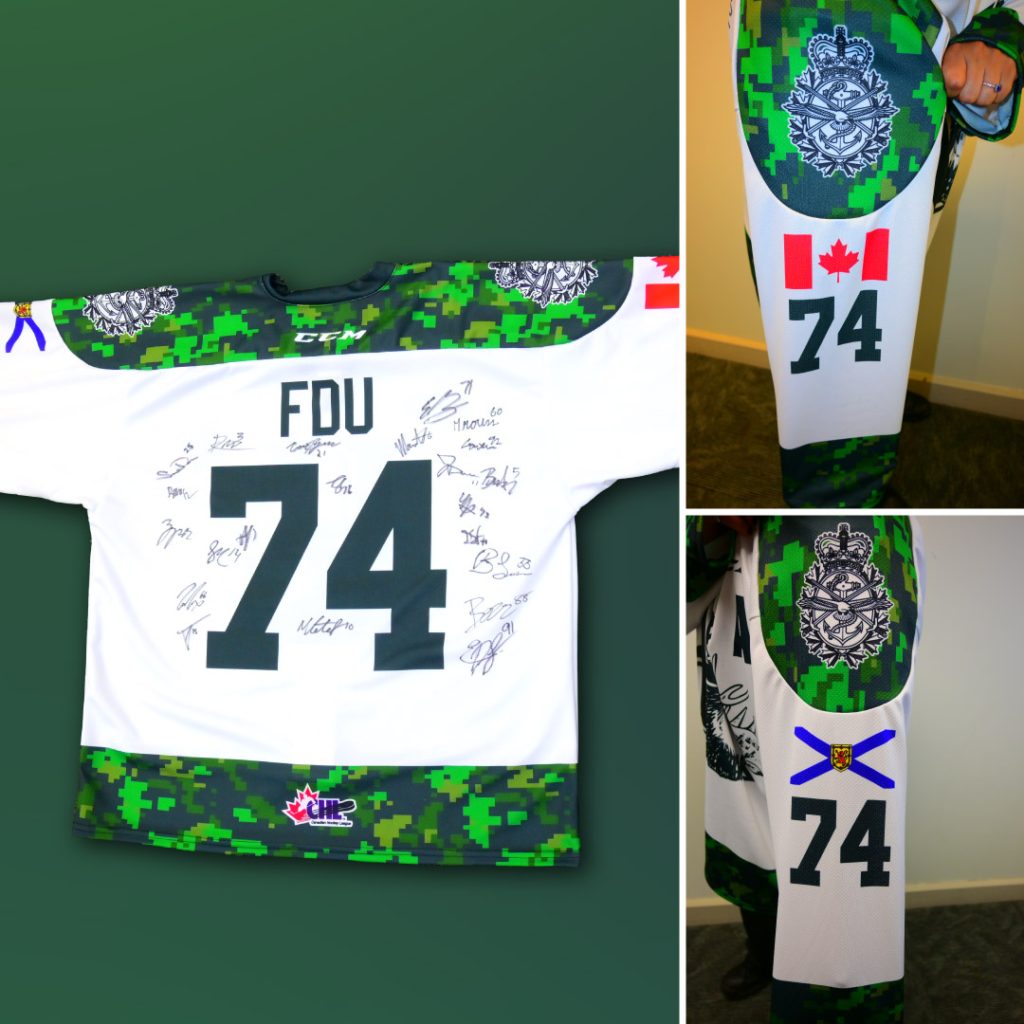 Jersey number 3  (FDU)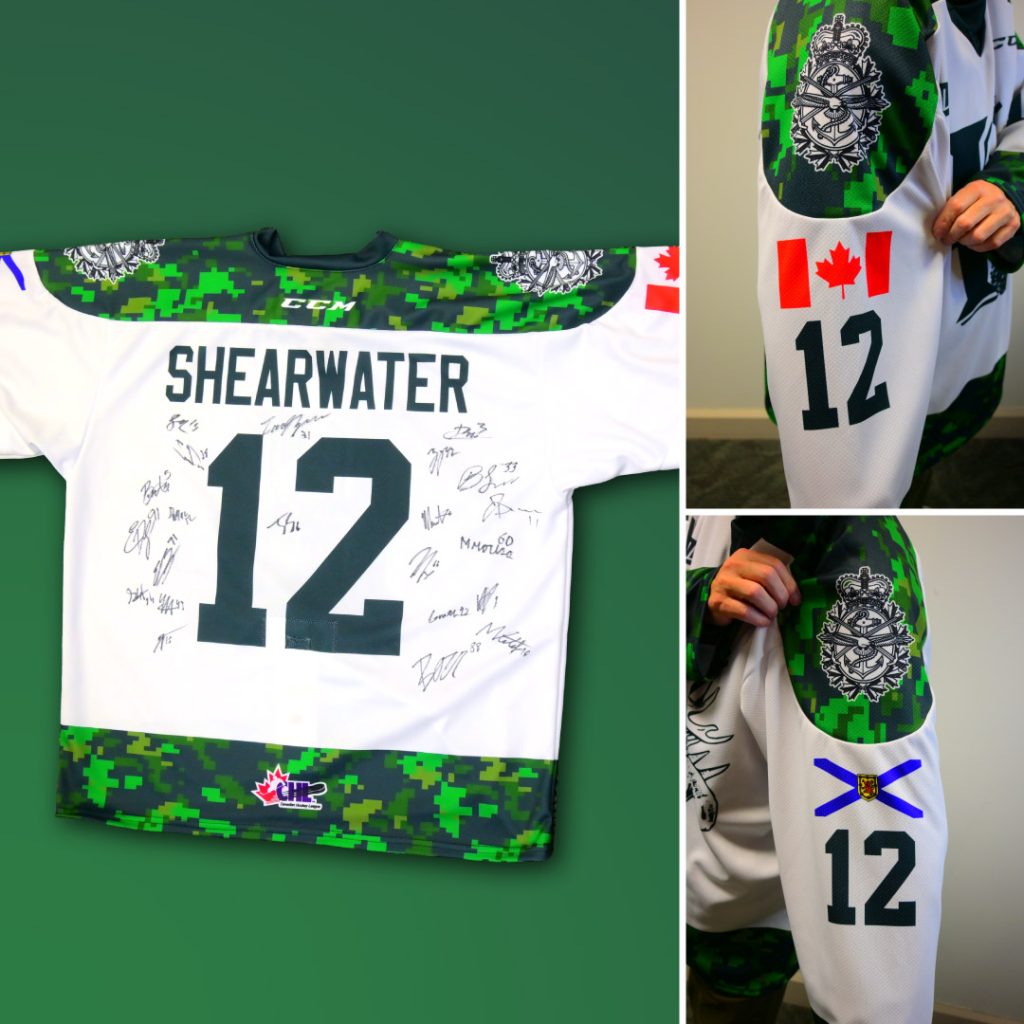 Jersey number 4  (Shearwater)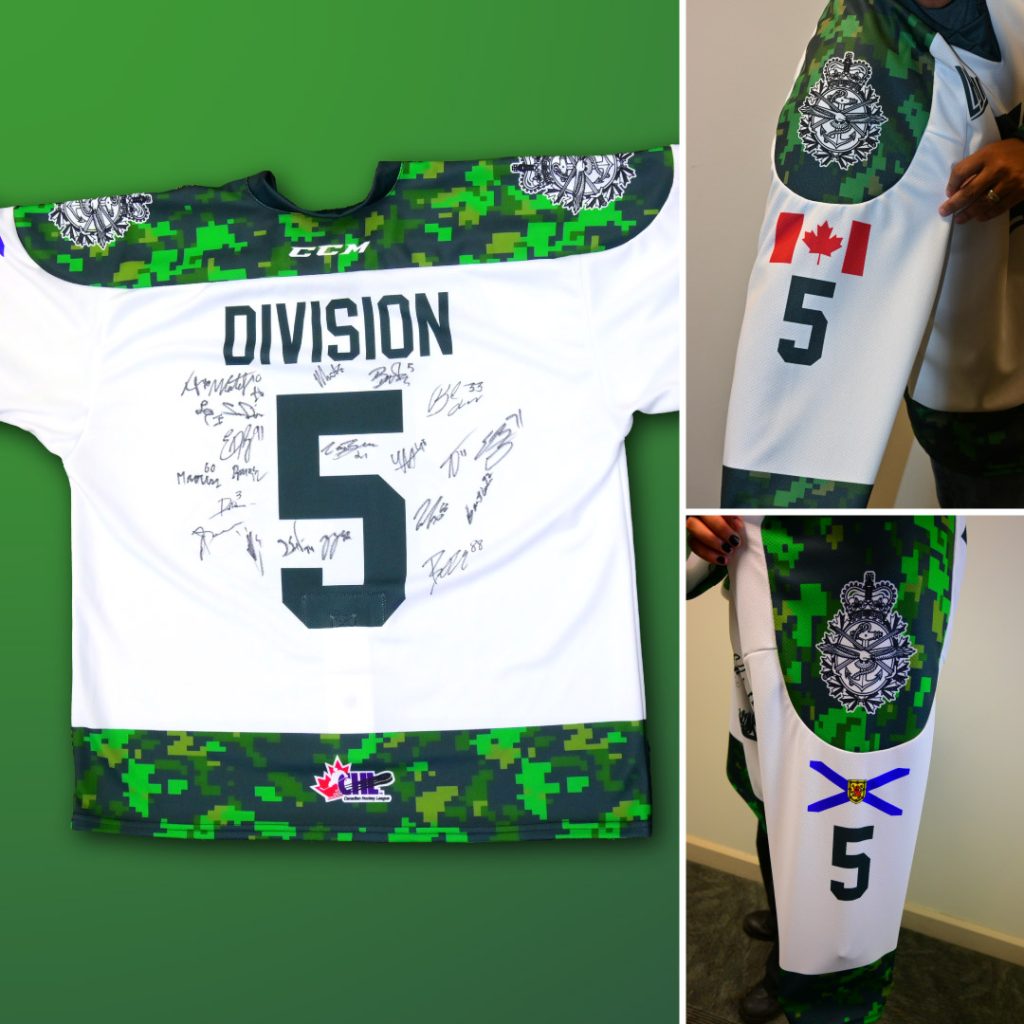 Jersey number 5  (Division)
Jersey number 6  (CANFLTLANT)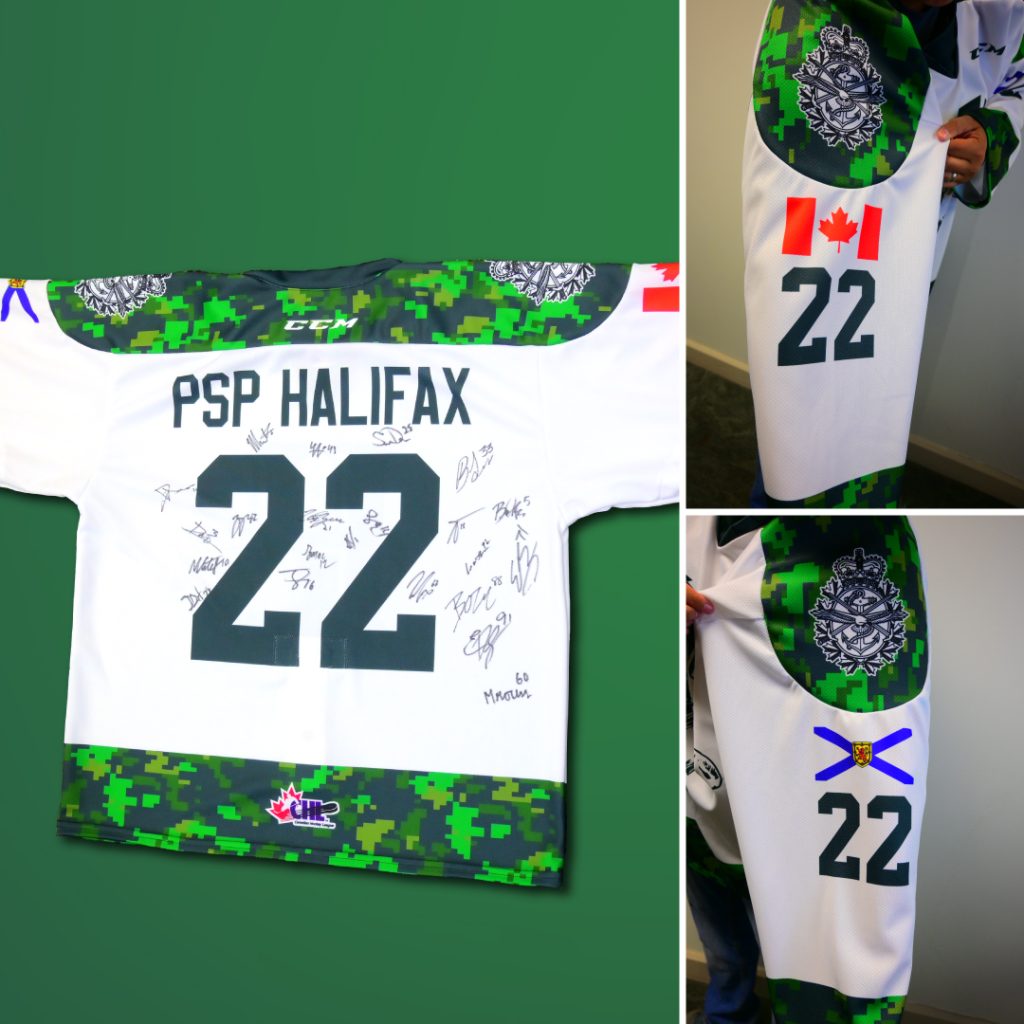 Jersey number 7  (PSP Halifax #22)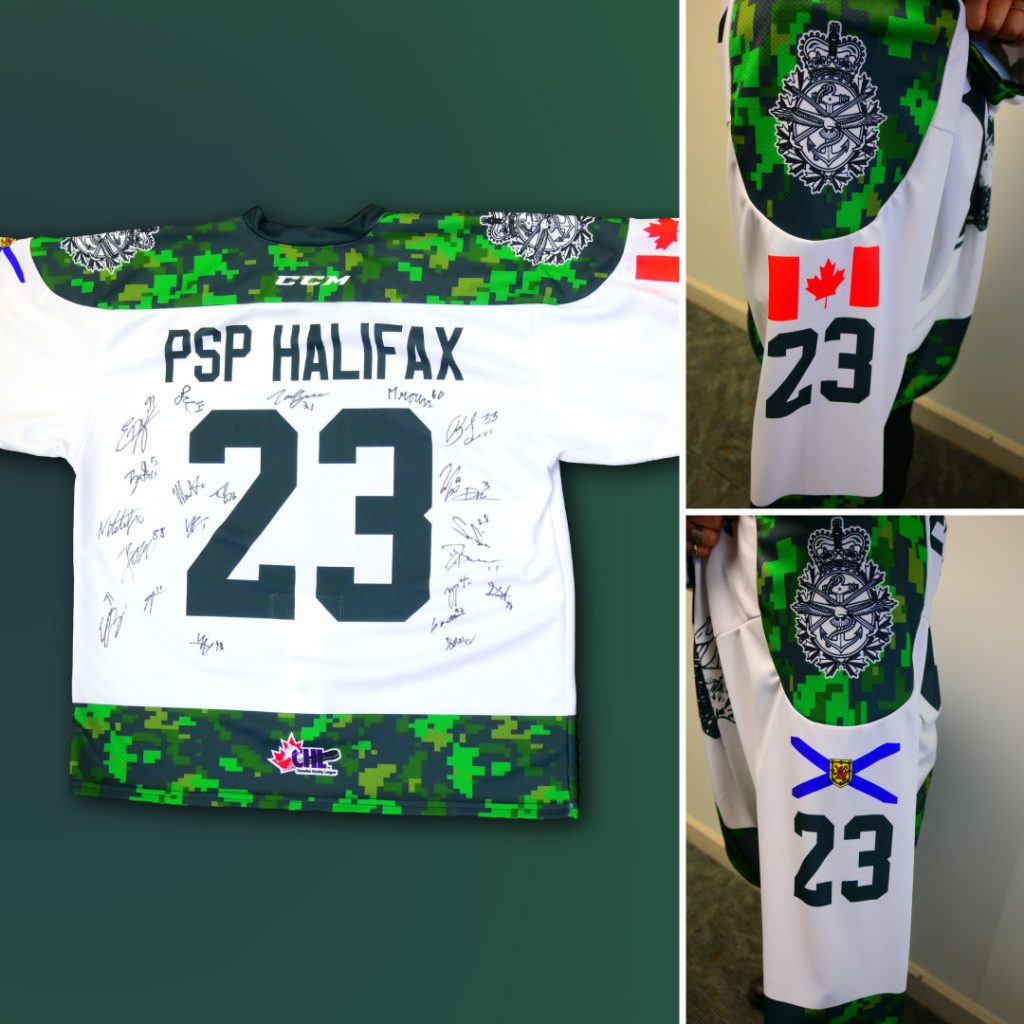 Jersey number 8  (PSP Halifax #23)