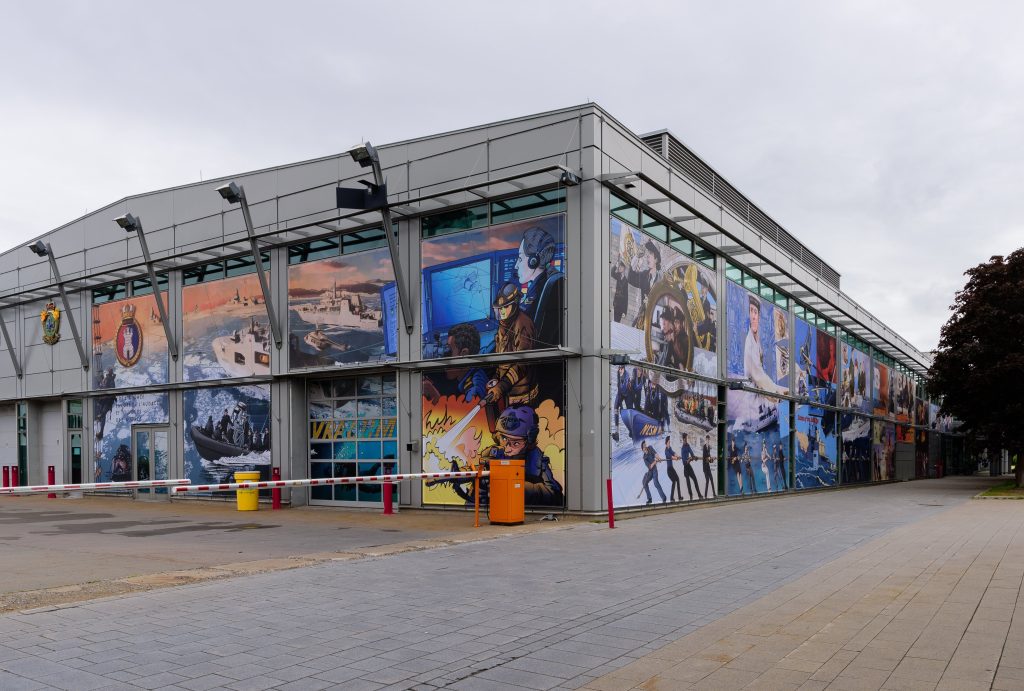 Naval Reserve centennial mural unveiled in Quebec
By The Lookout staff
The Naval Museum of Quebec unveiled a mural to celebrate the centennial of the Naval Reserve on June 16.
Developed by the museum, the mural is one of the largest in Canada, at more than 200 metres in length.
"This mural illustrates the history of our Navy, a history that helped shape the maritime story of the greater Quebec City area," said Vice-Admiral Angus Topshee, Commander Royal Canadian Navy. "It depicts our past, our present, and those who made the ultimate sacrifices. Their courageous spirits continue to live on in our sailors today."
The mural illustrates over 100 years of the naval history of Quebec and Canada in 26 large canvases surrounding 170 Dalhousie Street on three facades. Each province is represented through their respective Naval Reserve Divisions or by historical figures. The idea was to integrate original drawings and archival photos from the collection of the Naval Museum of Quebec.
Created by Canadian artist Paul Abraham, who was chosen thanks to his unique style and representations of historical figures, in collaboration with the museum staff, the mural was long-term work, taking almost three years from research to realization.
"The creation of this huge fresco is the culmination of a dream for the team at the Naval Museum of Quebec to present the naval history of Quebec and Canada in a brilliant and daring way to a wide audience," said Vincent O'Neill, Director of the Naval Museum of Quebec. "We invite the public to come and admire this artistic work to learn more about the naval presence in Quebec City."