NATO holds advanced anti-submarine warfare exercise Dynamic Manta in Italy
By NATO MARCOM Public Affairs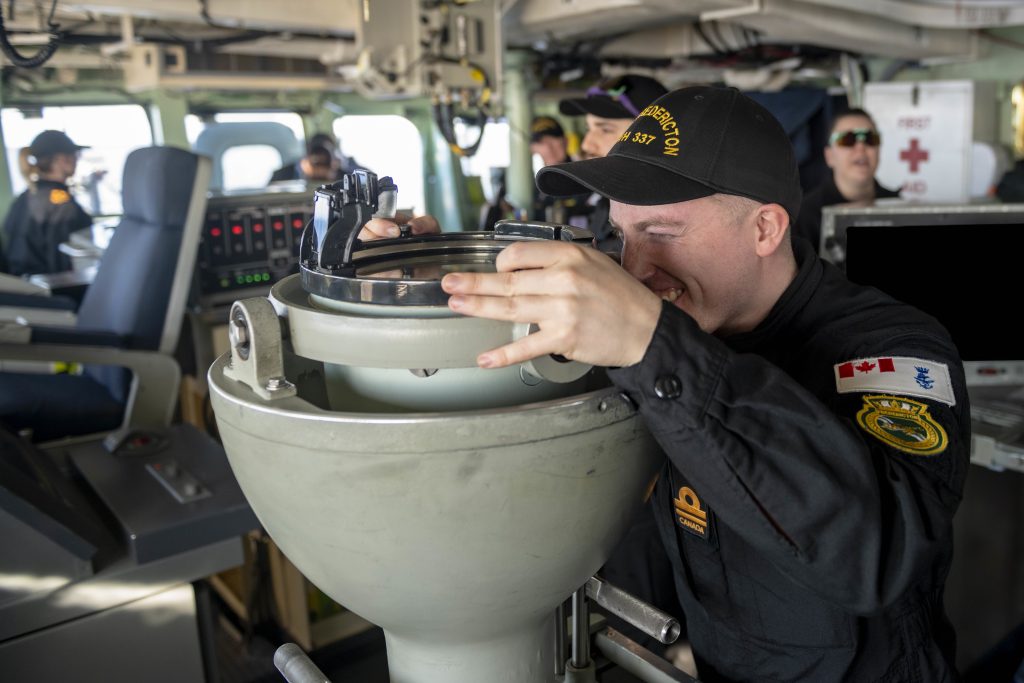 NATO's maritime exercise Dynamic Manta 2023 took place off the Sicilian coast through late February and early March.
Ships, submarines, aircraft, and personnel from nine Allied nations converged in the Central Mediterranean Sea for the anti-submarine warfare and anti-surface warfare training. Canada's participation involved HMCS Fredericton, which is currently deployed with Standing NATO Maritime Group 2 (SNMG 2), along with its embarked CH-148 Cyclone helicopter.
The aim of Dynamic Manta was to provide all participants with complex and challenging warfare training to enhance interoperability and proficiency in anti-submarine and anti-surface warfare skills. Each participating unit will have the opportunity to conduct a variety of submarine warfare operations. The submarines will take turns hunting and being hunted, closely coordinating their efforts with the air and surface participants.
"Dynamic Manta is one of MARCOM's most technically challenging exercises and is made possible by the outstanding support we have received from the Italian Navy as host nation," Commander, Submarines NATO U.S. Navy Rear Admiral Stephen Mack said. "Strategic defense of the Alliance must incorporate a planned, multi-threat response. Dynamic Manta provides the framework to deliver that training in a wide range of maritime competencies to our multinational audience." 
Submarines from Greece, Italy, Türkiye and the United States navies have joined surface ships from Canada, Greece, Italy, Spain, Türkiye and the U.S., including the ships of Standing NATO Maritime Group 2, for the exercise. In addition, France, Germany, Italy, the United Kingdom, and the United States are providing air assets including maritime patrol aircraft.
As the host nation, Italy is providing support in Catania and Augusta Harbors, the naval helicopter base in Catania, Naval Air Station Sigonella and Trapani, as well as support from Augusta Naval Base.
Dynamic Manta is one of nearly a dozen MARCOM-led maritime exercises held each year in addition to numerous national exercises that increase readiness in defence of the Alliance. Its sister exercise, Dynamic Mongoose, is held in the cold waters of the Greenland-Iceland-United Kingdom Gap.
MARCOM is the central command of all NATO maritime forces and the MARCOM Commander is the primary maritime advisor to the Alliance. Like its land and air counterparts (LANDCOM and AIRCOM), MARCOM reports directly to NATO's Allied Command Operations (ACO), which is located in Mons, Belgium.