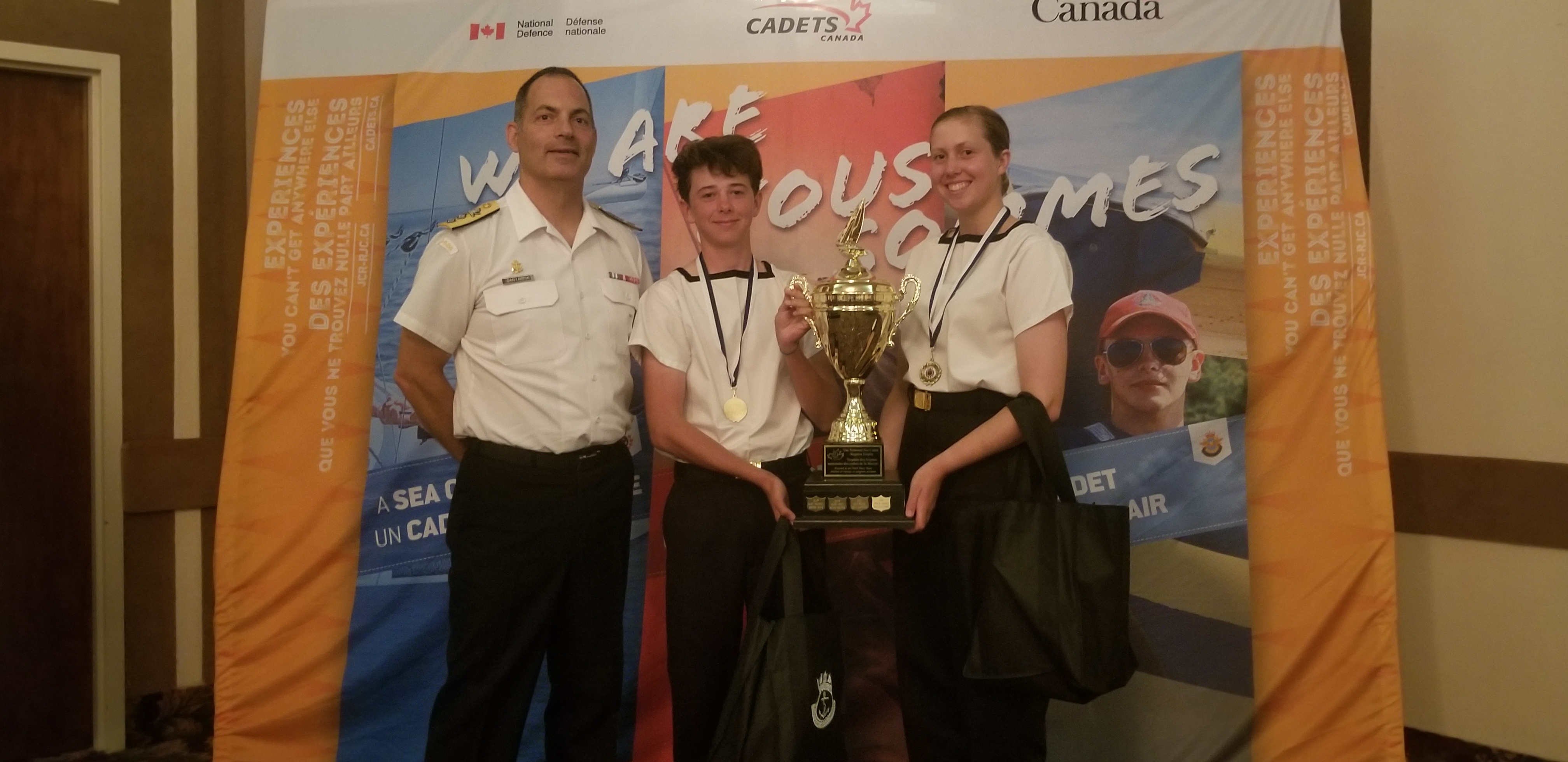 Royal Canadian Sea Cadet from Dartmouth sails to victory at national regatta
By Lt(N) John Brannen,
New Media and Production Officer, Regional Cadet Support Unit (Atlantic)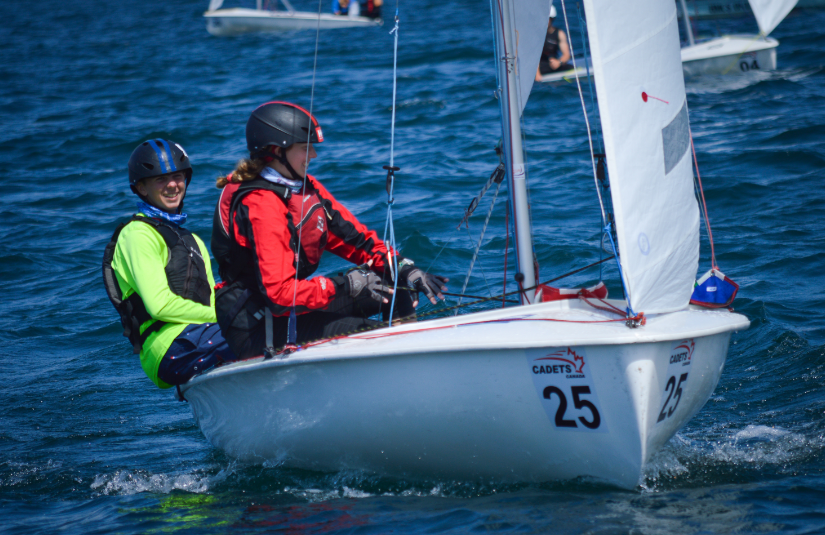 A Nova Scotian Royal Canadian Sea Cadet participating in the National Sea Cadet Sail Regatta, held from August 20-24, 2019 in Kingston, Ont. took home the top prize.
Cadet Kale Chase, 15, of Royal Canadian Sea Cadet Corps 339 Iroquois in Dartmouth, N.S. sailed to victory as helm or skipper, after four days of racing in the annual competition. Along with his crew, Cadet Skye Watson-Campbell, 18, of Royal Canadian Sea Cadet Corps 23 Kent in Charlottetown, the pair garnered a score of 22, winning the first 6 races and 8 of the 11 races overall.
"It was pretty cool to win and felt great to improve on last year," says Chase. "All the practice and training this summer and previous summers paid off."                                                                           
This was the second time Chase has participated in the National Sea Cadet Regatta, placing 2nd last year with another crew. He and Watson-Campbell won the Atlantic Cup Regatta in May, earning them a berth in the National Regatta.                                                           
This summer, Chase attended HMCS Ontario Cadet Training Centre in Kingston on the advanced sail course. Last fall, he was selected to sail on the Royal Canadian Navy's sailing ship HMCS Oriole during the vessel's deployment to the Great Lakes.                                       
He has been a member of 339 Iroquois Sea Cadet Corps for three years and has achieved the rank of Petty Officer 2nd Class.                   
The top 50 sea cadet sailors from across the country compete in the National Regatta, sailing in C420 dinghies. Each team consists of a skipper and crew. Ten coaches accompany the sea cadets, along with around 25 support staff and volunteers who work throughout the weeklong competition.
Royal Canadian Sea Cadets is a community-based and peer-led youth program that aims to instill the qualities of leadership, teamwork, integrity, and self-confidence in youth ages 12 to 18. Through partnership with the Navy League of Canada and the Department of National Defence, the Cadet Program provides you with unique opportunities, including local community programming, summer training courses, and adventures from the regional, national, to international level, all free of cost.