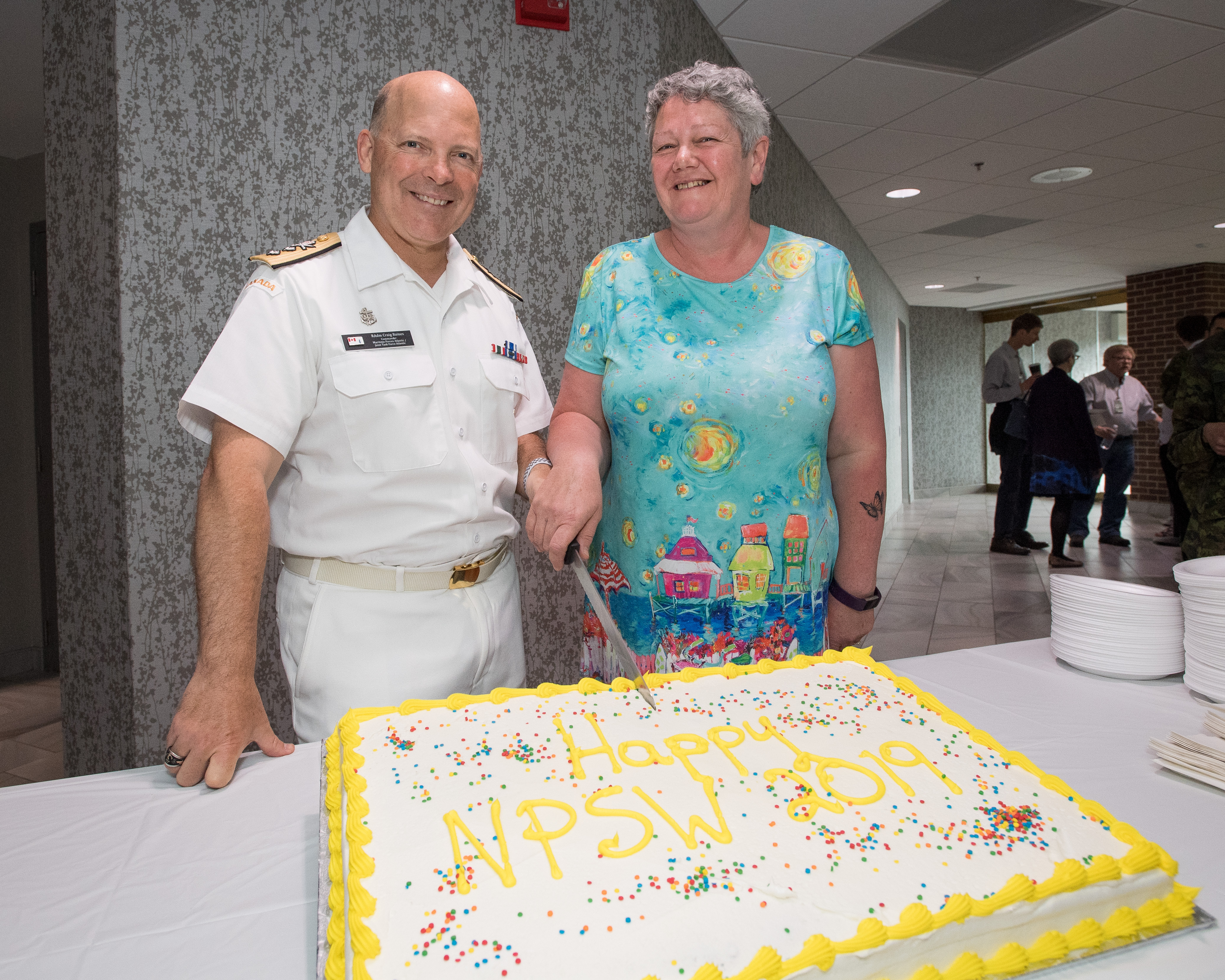 MARLANT recognizes important role of public servants
By Ryan Melanson,
Trident Staff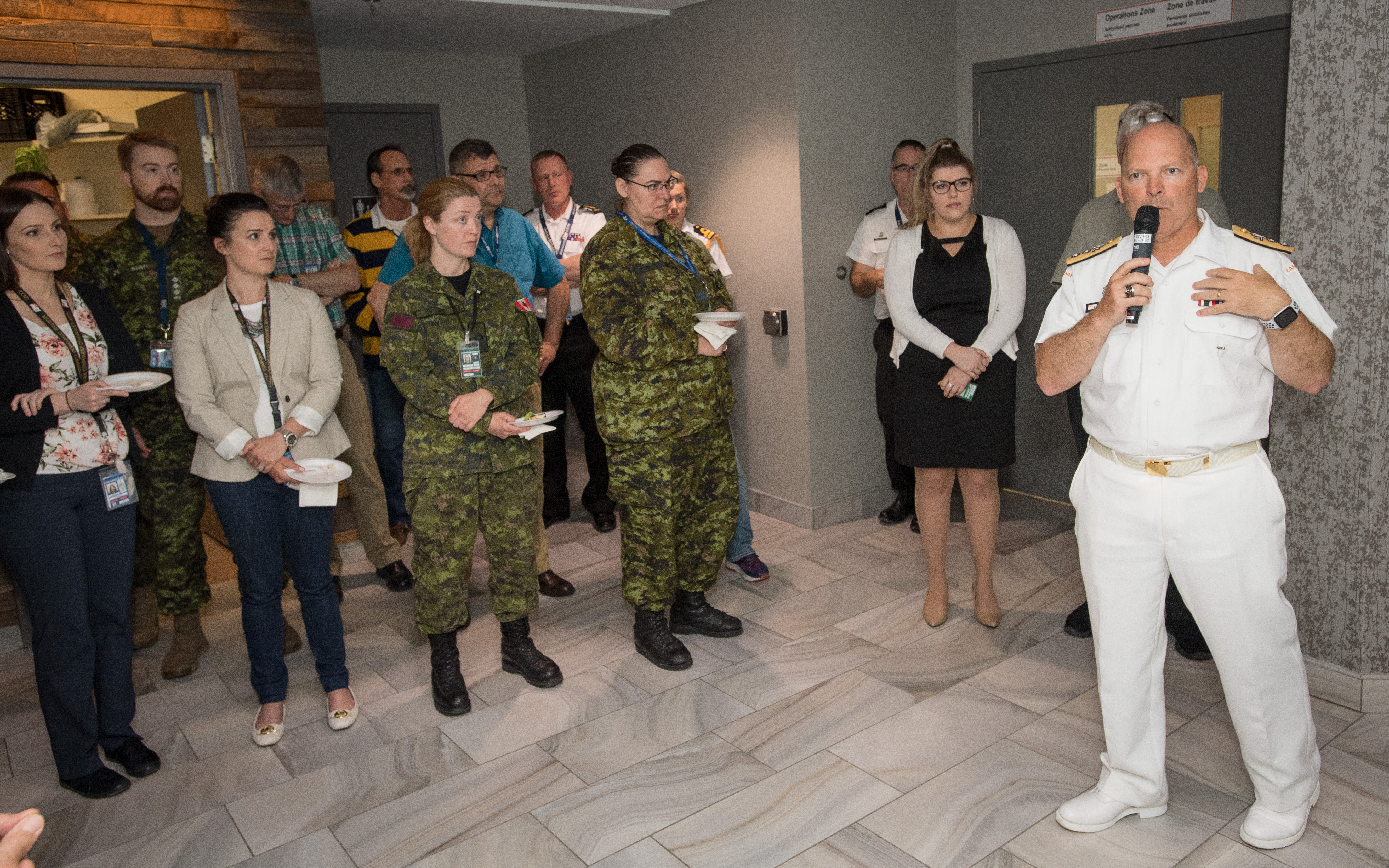 Bases and Wings across the country took time over recent weeks to recognize the contribution of federal public service employees to the CAF and DND, and the team at MARLANT was no exception. Both military and civilian team members convened in the lobby of D201 on June 27 for food and drinks in celebration of National Public Service Week, which ran from June 9 – 15 this year.
RAdm Craig Baines, Commander MARLANT and JTFA, said the annual event is an informal, but important, way to thank MARLANT's public service team and let them enjoy a well-deserved break from the office. He apologized that the 2019 gathering took place after the official end of Public Service Week, but said it was indicative of the high tempo and hard work that the team in MARLANT constantly maintains. While RCN operations are the business of uniformed members, much of the key behind-the-scenes work that allows CAF members to succeed is handled by civilian team members, he noted.
"Our public servants play a critical role in supporting Royal Canadian Navy operations and getting our people out the door, and that may be more true at this base than at any other," RAdm Baines said, referring to the large civilian team spread out across the Halifax area, from the shore units at Stadacona, to the skilled trades workers at FMF Cape Scott, and across the Formation. Nationally, the Department of National Defence employs more than 20,000 civilian public servants, with more than 2,000 working here at CFB Halifax and MARLANT.
"Our men and women in uniform are the most visible, and they tend to get the recognition, but we have to make sure our public servants are recognized as well. What we do wouldn't be possible without them," he added.
The team at D201, as well as guests from across the base, enjoyed a spread of cake, coffee, sandwiches and other snacks through the morning to mark the occasion.