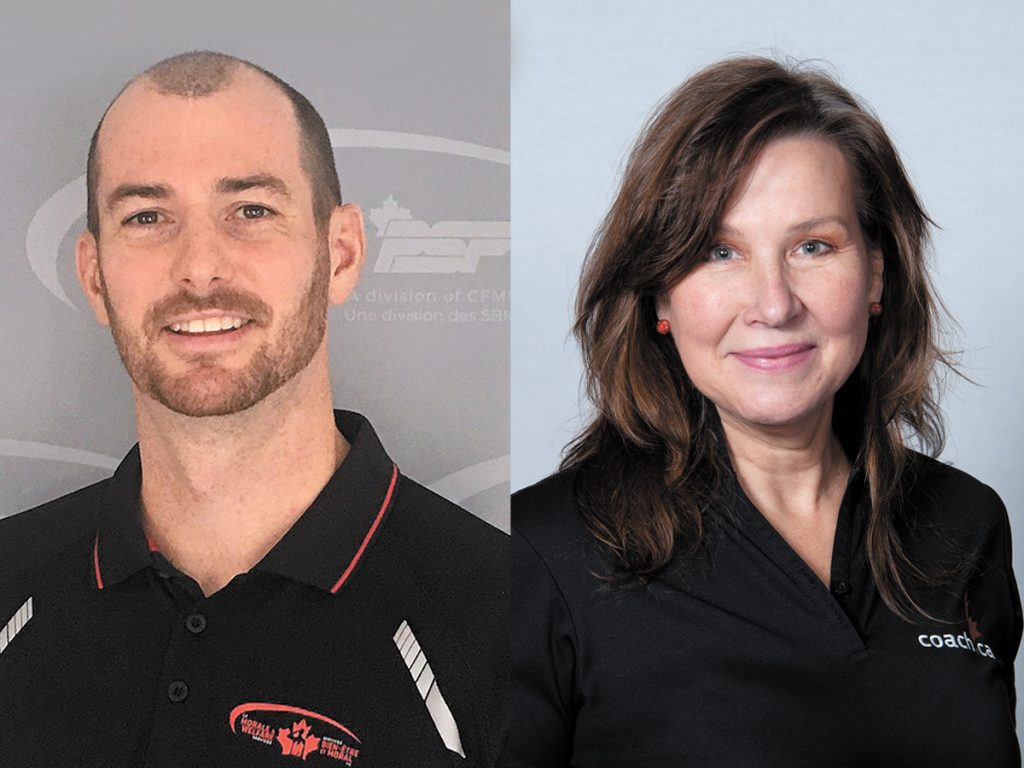 National mental health project to benefit CAF sport
By Peter Mallet,
The Lookout
A new Mental Health and Sport Resource Hub is ready to help Canadian Armed Forces coaches and athletes contend with the fallout of the COVID-19 pandemic.
The Coaching Association of Canada (CAC) launched the Hub as part of its National Mental Health and Sport Project on Feb. 16. It is designed to overcome stigma and guide conversations about mental health, offering training and resources for coaches of elite and amateur athletes to develop mental health literacy and positive practices to improve performances and well-being in sport.
"Coaches recognize the power of their role and they are asking for tools and support to positively impact young people – as well as practise self-care," says Lorraine Lafrenière, CAC Chief Executive Officer.
The project aims to address the number of athletes from diverse communities across Canada who are experiencing anxiety, depression and other worsening mental health symptoms as health and safety restrictions ease and they return to the playing field.
Lafrenière is a leader within a network of sport partners in Canada that collaborate to manage the National Coaching Certification Program (NCCP). Approximately 60,000 new coaches join the NCCP each year. She says the need for the Mental Health and Sport Resource Hub is urgent.
Aaron Grainge, a Canadian Forces Morale and Welfare Services, Canadian Coast Guard Fitness and Wellness Liaison based at CFB Borden and a spokesperson for the project, believes in the merits of the Hub.
"I have had many CAF athletes tell me that having a training program and reporting to a coach each week during the height of the pandemic and lockdowns was one of the main things in life that kept them [mentally] balanced," says Grainge.
He believes the Resource Hub goes a long way to informing and educating coaches at all levels about the importance of having regular mental health conversations with their athletes.
Grainge is a former Canadian University elite track and field athlete who now coaches the Armed Forces elite running team while managing PSP sport programs at work. His role with the National Mental Health and Sport Project has been to share his experiences and help other coaches realize the value of the resource hub and the impact a mental-health informed coach can have on their athletes.
The launch of the Mental Health and Sport Resource Hub is part of a larger project funded by the Public Health Agency of Canada (PHAC) to reach communities across the country including those in remote areas, Indigenous peoples, those living in socioeconomically disadvantaged communities, newcomers to Canada, and Canadian Armed Forces Members.
The Hub is entirely free and consists of resources including rich media content, information, training modules, research, data, infographics, videos, podcasts and activities provided by organizations with expertise in mental health literacy and education. The platform will be regularly updated and offers content in a variety of languages, including: English, French, Arabic, Punjabi, Chinese, Tagalog, Cree, Inuktitut and Dene.
For more information and to access the Resource Hub visit coach.ca/mental-health-hub