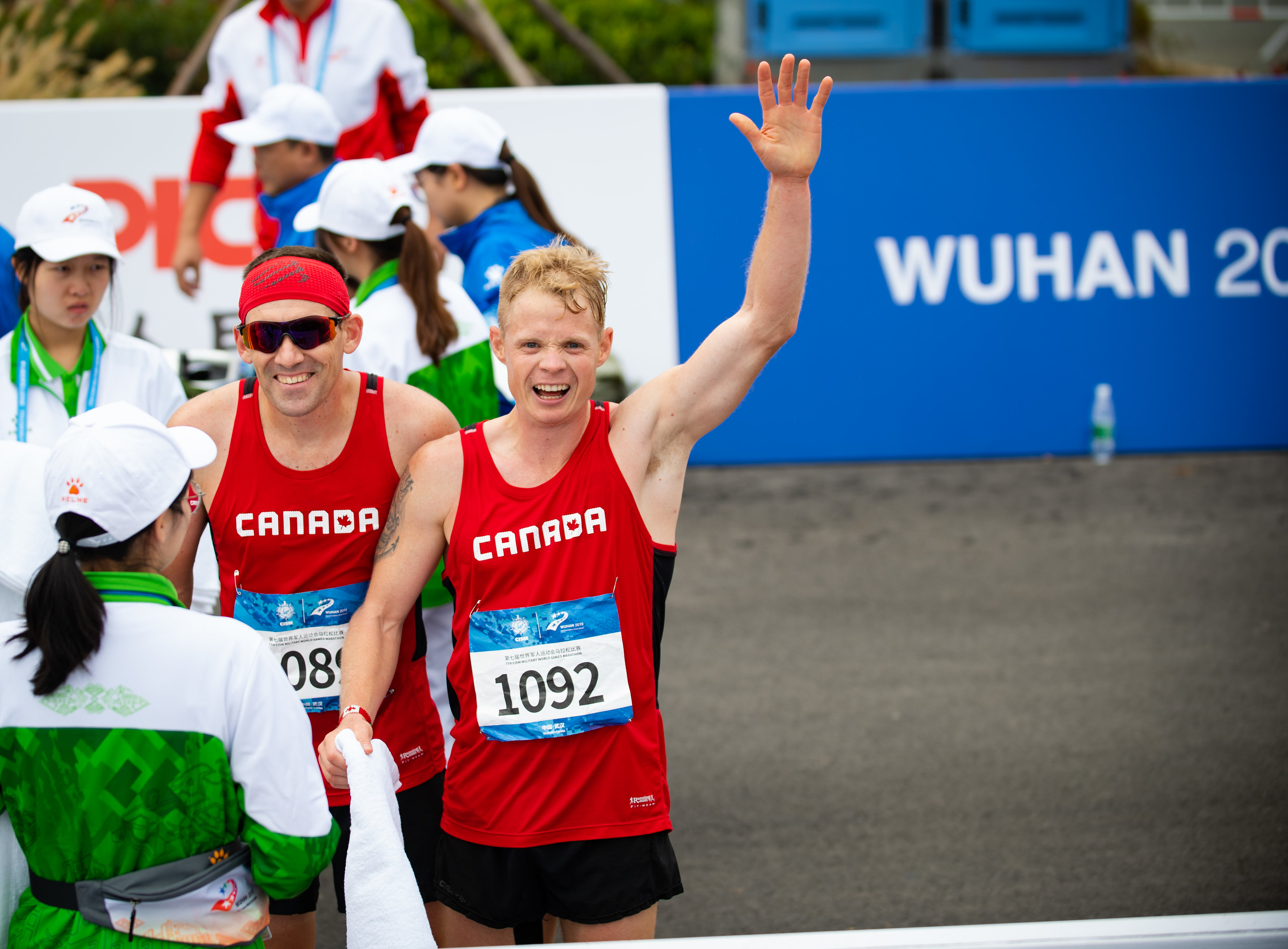 RCN runner had strong showing at CISM world games
By Ryan Melanson,
Trident Staff
A sailor from HMCS Shawinigan is describing a memorable experience at the CISM Military World Games in China, where he secured a new personal best marathon time while representing the CAF on the international stage.
The 2019 World Games were held in the city of Wuhan from October 18-27, with the marathon event taking place on the final day of competition. This was MS Mark Brown's third marathon and second time competing for Canada at the international CISM level. While he didn't set any expectations for himself, he went to China with a solid training program under his belt and the determination to "go big, or go home."
CISM competitions are attended by elite athletes from across the world, with professional and olympic-level talent among the runners.
"I did my homework prior to the race and knew Poland and France would have very fast teams," MS Brown said.
"I also knew Bahrain had world-class elites running in this event, so the plan was to not even worry about them but to find a pack a few back from the leaders."
His plan worked out. He chose to run without a watch, found a pack of runners to keep pace with, and settled in. While he found himself slowing down around the 17-kilometre mark, he summoned the energy to catch back up and keep going. Extra encouragement came when he reached the halfway mark after only an hour and fifteen minutes,
"I realized at that moment that I could run a great time if I could hold on longer," he said.
The back half of the race involved conserving energy while keeping a good pace, and though his legs felt like bricks, MS Brown said he pushed hard through the course's last two kilometres, and broke into a full sprint for the final 200 metres.
"I knew had energy to sprint so I gave everything I had left in the tank. Turning the corner and seeing 2:32 on the clock was extremely exciting."
He said he was thrilled with his finish, with an official time of 2:32:34, and added that other members of Canada's running team also achieved new personal bests in China.
"I will always remember this race – a very special one. I was very proud to represent the Canadian Forces at the 2019 Military World Games," MS Brown said.