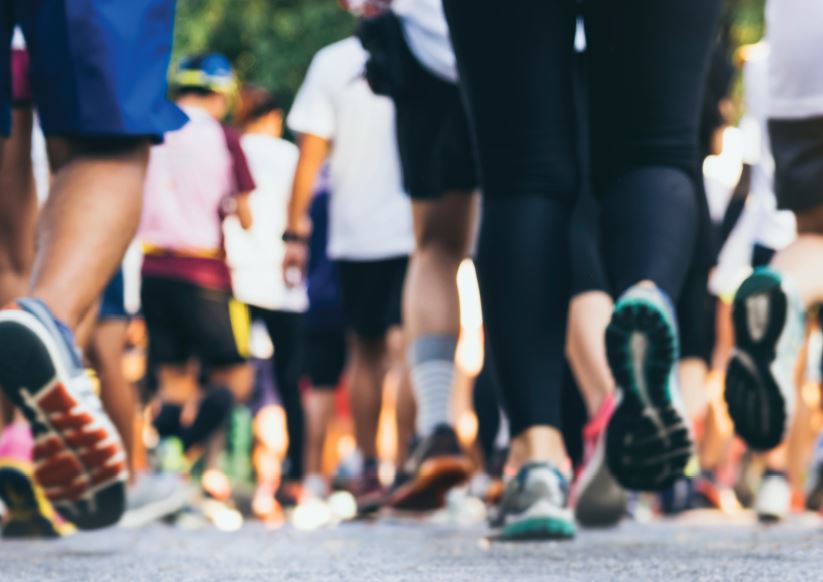 Monthly Base Walks coming to CFB Halifax
By CFB Halifax Base PA
Winter days feeling long? Looking to get out of the office for some fresh air and exercise? Need a bit of motivation? You're in luck!
Defence Team members working at CFB Halifax will soon have a reason to get out and about with their colleagues when PSP Halifax hosts its inaugural CFB Halifax Walk on Wednesday, February 27. The walks, open to both military and civilian members of the local Defence community, will take place the last Wednesday of every month.
"CFB Halifax is the largest military base in Canada with an equally large workforce to support," explains Capt(N) David Mazur, CFB Halifax Base Commander. "Holding a monthly Base Walk is just one way we're hoping to enhance workplace health and wellness for our Defence Team members. It's also a great opportunity for our members to get out and explore the North End community in which many of us work every day. I encourage participation from all units, where possible, at the walk on February 27."
The walk will begin at 10:30 a.m. with a PSP-led warm-up in the gardens between the Naval Museum of Halifax and Base Headquarters (Stadacona building S90). Participants will then venture off base and into the community toward Fort Needham and back for approximately 30 minutes.
And if you're looking for a more frequent group wellness activity on Base in addition to the monthly walk, why not try lunch hour yoga at the Stadacona chapel? This PSP Halifax-run program, launched in January 2019, is another great way to enjoy some low-impact exercise during the work week. Classes are held every Tuesday from 12:00 – 1:00 p.m. For more information on these classes or the CFB Halifax Walk, please contact Lucas Hardie at 902-427-6335 or lucas.Hardie@forces.gc.ca.