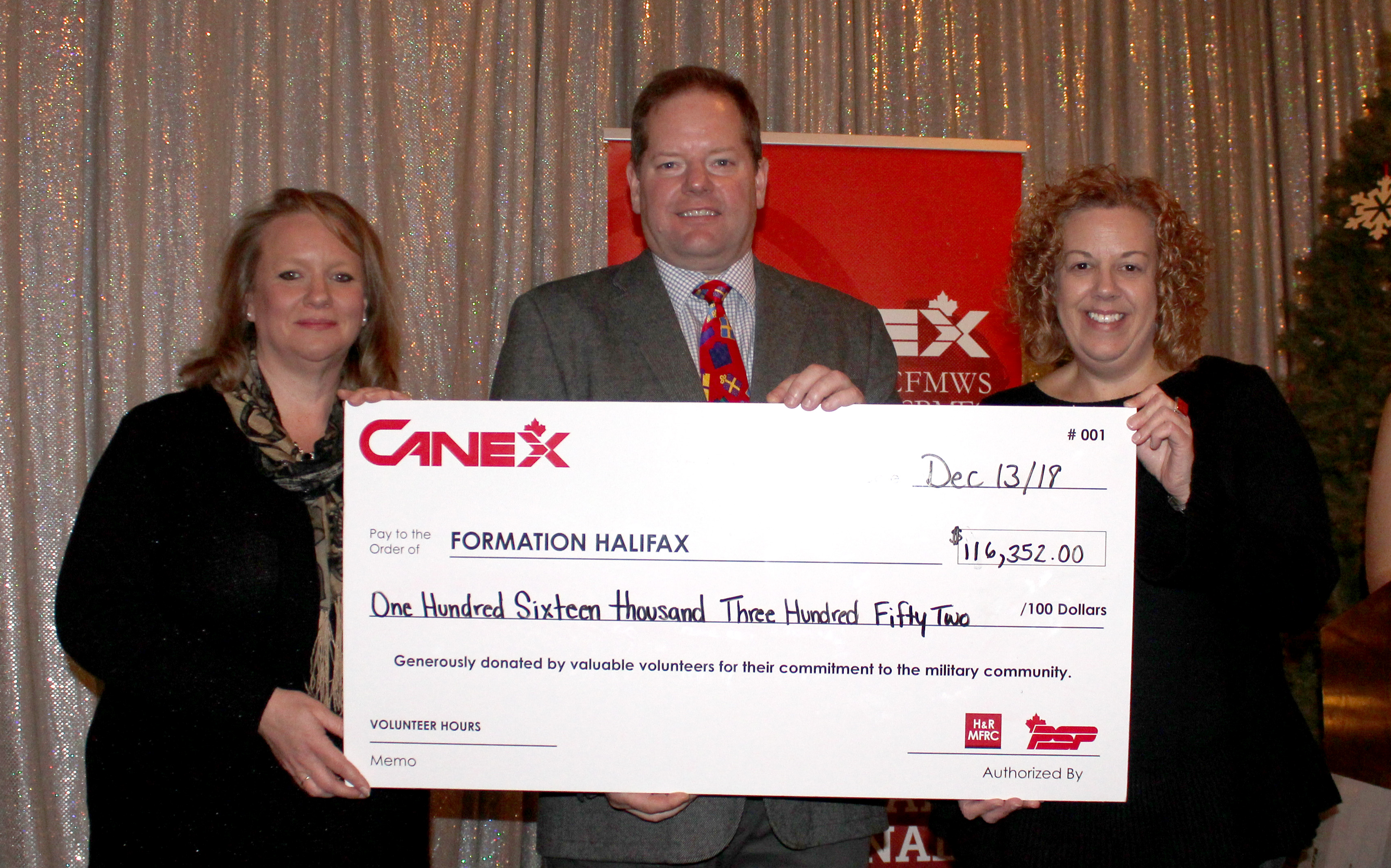 A New Year's welcome from the Executive Director
By Shelley Hopkins,
H&R MFRC Executive Director
As we begin 2019, this is a great time to reflect on the past 26 years, when the Military Family Services Program (MFSP) began, and Military Family Resource Centres (MFRCs) were officially stood up to provide programs and services to their local military community.
Over the past quarter century, the family makeup has evolved quite significantly in Canada. For this reason, MFSP and locally, the H&R MFRC, must be responsive to meet the needs of military families. But what does 'family' mean? For us, 'family' is: the CAF member (Regular Force, Reservist) and Veteran, and those they care about: spouse, partner, parents, children and relatives. We want military families to see themselves in us.
To ensure the H&R MFRC is responsive, we are constantly learning and evaluating what programs and services we offer, and how we offer them. When families participate in feedback forums, they inform us, thereby ensuring programs are services shaped to meet the current needs of military families living in Nova Scotia.
For example, one of our primary goals is to create a sense of community. A community that fosters opportunities for military family members to meet, connect and support each other. Just as the meaning of family has evolved, so too have our methods to build this community. In response to the hectic schedules of today's military families, we improved our online presence by revamping our website, offering online registration, and a variety of virtual programming, so that families can meet and share information, virtually and more conveniently.
So what's to come in 2019? One of our objectives is to increase awareness of today's H&R MFRC. Many people either do not know that we exist, or they have misconceptions of what we do. We will spread the word about what the H&R MFRC offers today and how our programs and services are flexible and evolve to meet the changing needs of the community. We will reach out to units to participate in events and professional development days, and increase partnerships within the civilian community.
Of all the changes that have taken place, one thing has remained the same, and which is validated by research: military families are the strength behind the uniform. On behalf of the staff and Board of Directors, I sincerely wish all military members and their families a healthy 2019. Please connect with us today.
www.facebook.com/@HalifaxRegionMFRC
Volunteer Recognition Night
Volunteers with the H&R MFRC and Personal Support Programs (PSP) Community Recreation enjoyed an evening of holiday-inspired fun. The annual Volunteer Recognition Event has been held for more than 16 years. This year's event was sponsored by CANEX. Ninety-five H&R MFRC and PSP Community Recreation volunteers and their guests enjoyed Neptune Theatre's Cinderella, on Thursday, December 13, 2018.
This is CANEX's third year as the national sponsor for the event, which provides the H&R MFRC and PSP Community Recreation the opportunity to show their gratitude and thanks to the amazing contributions volunteers make throughout the year. To show the value of volunteer time that is given to both organizations, Glenn Banfield, CANEX Manager, and Base Commander Capt(N) Dave Mazur, presented a mock cheque to Shelley Hopkins, H&R MFRC Executive Director, and Joni Sawler, Senior Manager at PSP, for $116,352.00. This cheque reflects the dollar value of cumulative hours volunteers have donated in one year, a huge benefit for both organizations.
"The H&R MFRC has an engaged and active group of volunteers who have contributed over 3,500 hours this year," says Shelley Hopkins. "Without their commitment we could not provide the wide range of programs and services we do, to support military families. We genuinely appreciate their efforts, and are pleased to provide recognition opportunities in collaboration with PSP, through the generous support of CANEX."
Gathering for a pre-show reception in a beautifully decorated rustic Christmas room, guests mingled and enjoyed cheesecake from Sweet Hereafter Cheesecakery. Feedback from the event was unanimous: everyone left feeling in the holiday spirit. On behalf of the H&R MFRC and PSP Halifax, sincere thanks go out to all of the volunteers who go above and beyond to support military families and CAF members.