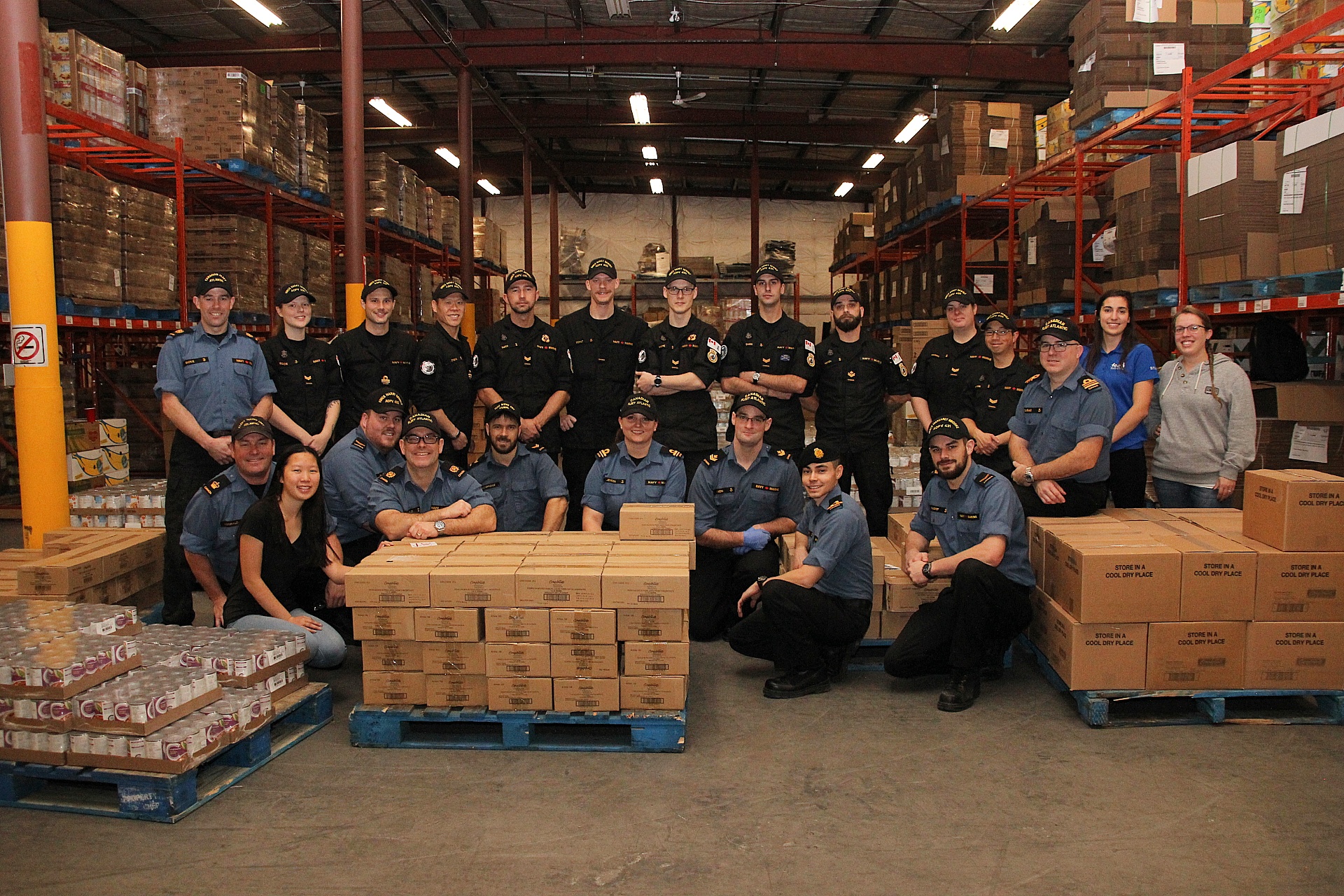 MARLANT pitches in at Feed Nova Scotia
By Ryan Melanson,
Trident Staff
A team of sailors from across MARLANT spent the day at Feed Nova Scotia's Burnside headquarters on November 14, volunteering their time in the spirit of NDWCC to give the charity a boost ahead of the busy holiday season.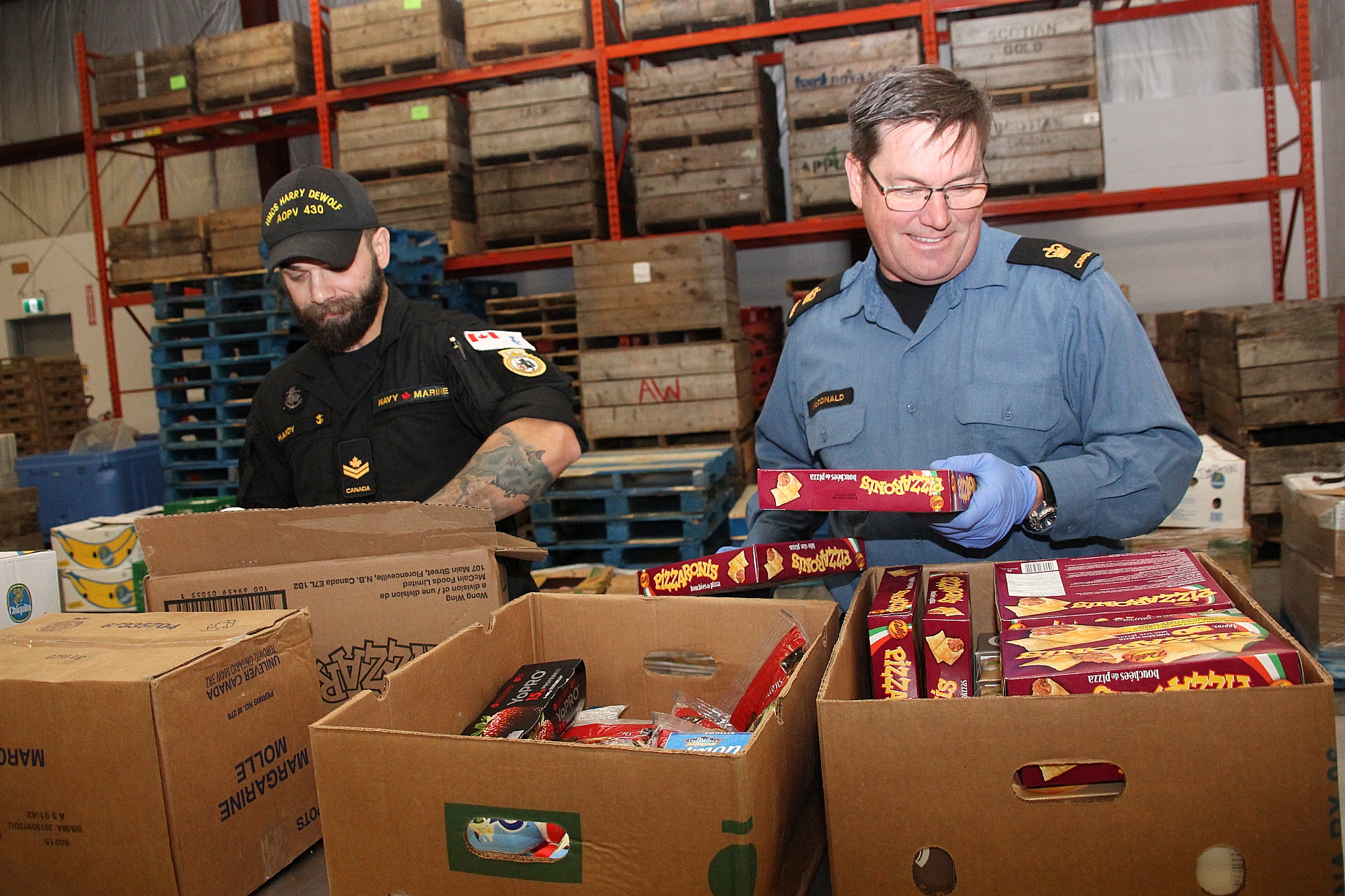 The group was organized by PO2 Joe Dickie, who is the NDWCC coordinator for Canadian Fleet Atlantic staff. The unit has held a number of volunteer events to showcase ways to give back to the local community on top of the traditional monetary donations made to NDWCC. Knowing that Feed Nova Scotia has a high need, PO2 Dickie put the call out to other MARLANT units, and ended up with a total of 23 volunteers for the day, including a large group from HMCS Harry DeWolf.
"I've volunteered here before, so I was aware this is an organization that can always use the help, especially around Christmas time when extra donations start to come in," PO2 Dickie said.
"I put the call out to all the other NDWCC coordinators, and it didn't take long to have all the people we needed."
RCN volunteers were tasked with sorting produce donated by local farmers, and others helped pack food orders to be shipped out to the 140 organizations across the province that rely on food from Feed Nova Scotia.
"We divide the tasks up as they're needed. There's always lots to be done," said Feed Nova Scotia Volunteer Services Assistant Carly Penrose. She added that an extra group of workers in the warehouse for a day can have a big impact as they get ready for their busiest time of year.
"The work that happens in the warehouse is almost all done by volunteers, so what's happening today is a huge help. We have food to make up thousands of meals that gets sorted every single shift, and when we have lots of people in helping us, we can do even more," she said, adding that about 7,000 extra families typically use their services through the holidays.
Feed Nova Scotia is normally able to provide three meals for every two dollars that gets donated. It's a statistic they take pride in, and volunteer work, along with other types of community support, helps keep their costs at that low level.
In total, the group from MARLANT sorted 15,100 kilograms of non-perishable, perishable and frozen food items through the day, equaling to over 33,400 meals that will be distributed to people in need in Nova Scotia.
Penrose said anyone else interested in supporting Feed Nova Scotia can go to feednovascotia.ca to get information about volunteering and monetary donations, as well as ongoing holiday initiatives like the Case of Compassion wine fundraiser and Christmas Turkey Drive.