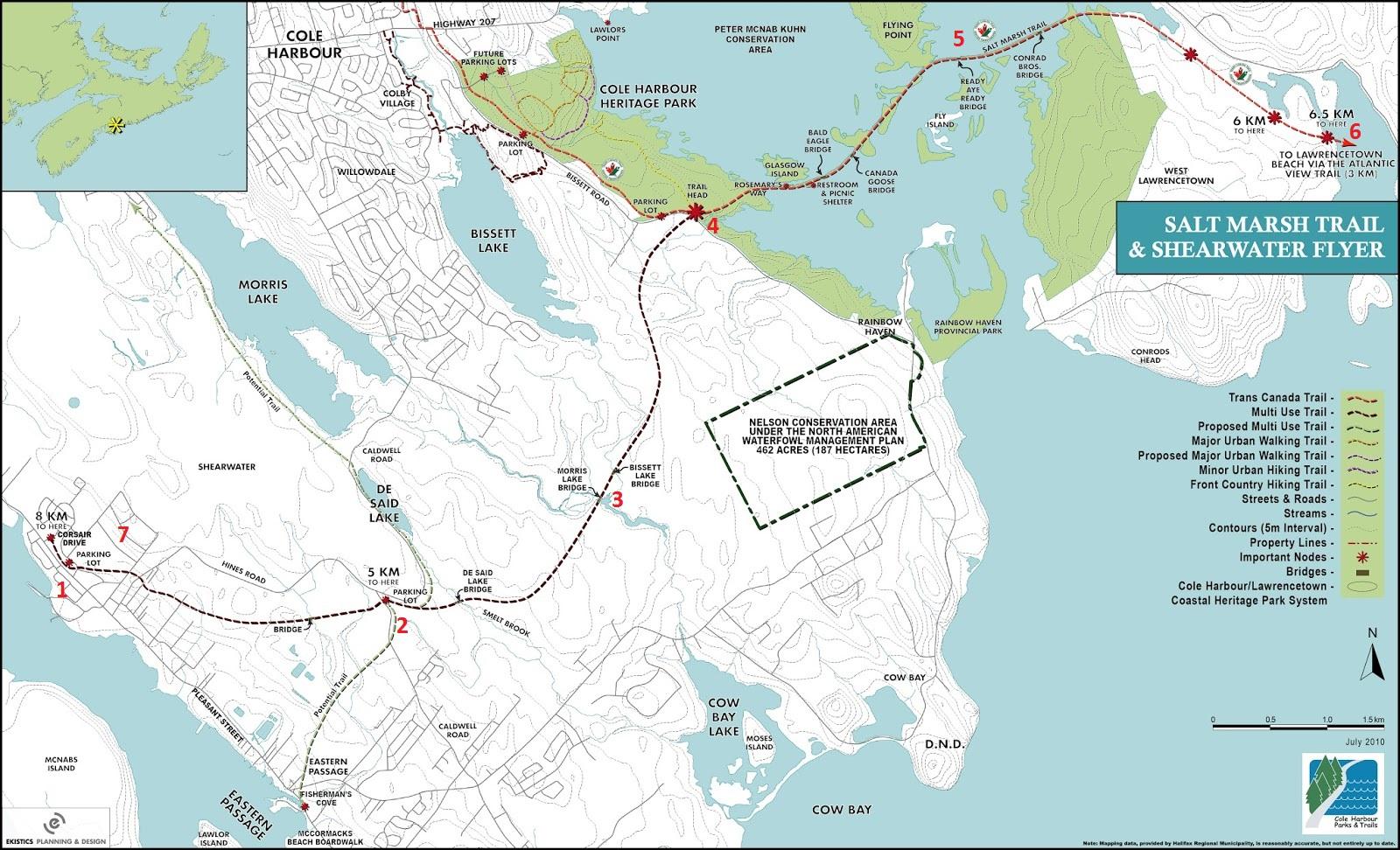 MARLANT Navy Bike Ride open to all skill levels
By Ryan Melanson,
Trident Staff
Formation Halifax's newest annual fitness event is fast approaching, with the very first MARLANT Navy Bike Ride set for Friday, June 2, beginning at the Shearwater Fitness and Sports Centre and with 6km, 15km and 30km routes to choose from.
The MARLANT ride is being established as a satellite event alongside the larger Navy Bike Ride, which is also taking place for the first time this year on Sunday, May 20, with a course that runs through downtown Ottawa and Gatineau. Because of a number of existing HRM activities scheduled for that Victoria Day weekend, including the Bluenose Marathon, the later date was chosen for the local version of the event. Registration is free, and open to all Regular or Reserve Force, retired CAF members, DND and NPF personnel.
"We've got a great plan for the Bike Ride, and I think it's a great option to get out there and participate and get some exercise," said CPO1 Sifton Mosher, the BAdm Chief Petty Officer and one of the organizers of the Bike Ride, who is a cycling enthusiast himself in his free time.
The 6km and 15km routes will take cyclists along the Shearwater Flyers Trail, while the longer 30km option will see riders continue along the Salt Marsh Trail towards Lawrencetown. All three routes will return to the Fitness and Sports Centre for the finish line, where there will be prizes, drinks and food for participants.
"The first thing we wanted to keep in mind was safety, and we wanted everyone to be able to participate," CPO1 Mosher said of the decision to keep riders off of roads or highways for the course. It's meant to keep comfort levels high for those who aren't used to riding in a group or on the shoulder of a road, and also to stress that the event is open to cyclists of any skill level.
The trails, which will also be open to the public during the race, provide a scenic route in an open-fresh air environment. The entire course can be completed on a road bike rather than a mountain bike, but riders are warned that the advanced 30km route may include more difficult terrain and stronger winds on the Salt Marsh trail. Participants are advised that patch kits, spare tubes and pumps could be required, in addition to other necessary items like a helmet, water and snacks.
Organizers are currently expecting up to 150 participants for the inaugural event, with nearly 100 pre-sale jerseys already sold, which should make for an impressive show of Navy pride as the cyclists get underway in matching colours on the morning of June 2. Jerseys can be pre-ordered and delivered in time for the event until May 11, though they can still be ordered after May 11 to be received at a later date. Those who have questions or want to purchase a jersey can contact CPO1 Mosher at Sifton.Mosher@forces.gc.ca or LCdr Kray Robichaud at Kray.Robichaud@forces.gc.ca. To register for the Bike Ride for free, go to http://www.planetreg.com/E412121315208878 or speak to PSP staff at any of the three base gyms. Those interested can also visit the official site for the Ottawa event at Navybikeride.ca