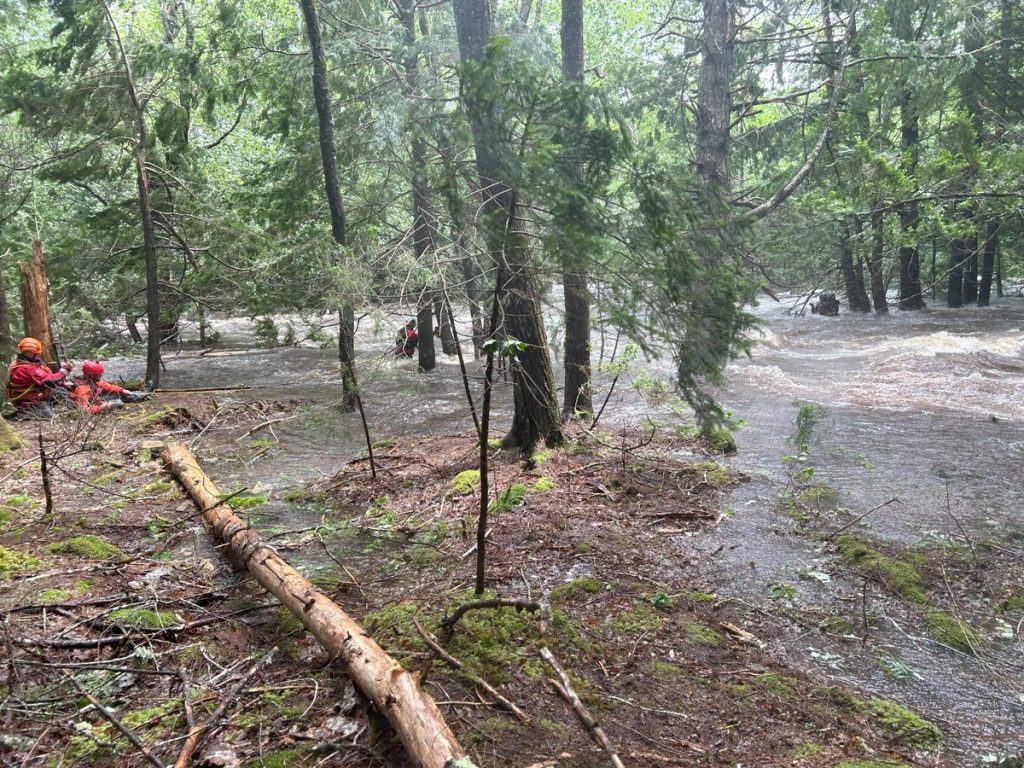 JRCC Halifax responds to Nova Scotia floods
The Joint Rescue Coordination Centre (JRCC) Halifax has provided an update and photos regarding the rescue efforts after record-setting rainfall and flash floods in the Halifax Regional Municipality.
On July 22, a Search and Rescue (SAR) Squadron conducted multiple rescues in conjunction with Nova Scotia RCMP and the volunteer Halifax Search and Rescue organization. In one mission, "SAR Techs were lowered into the rushing flood water and air lifted a stranded camper to safety," according to the JRCC Halifax Twitter account.