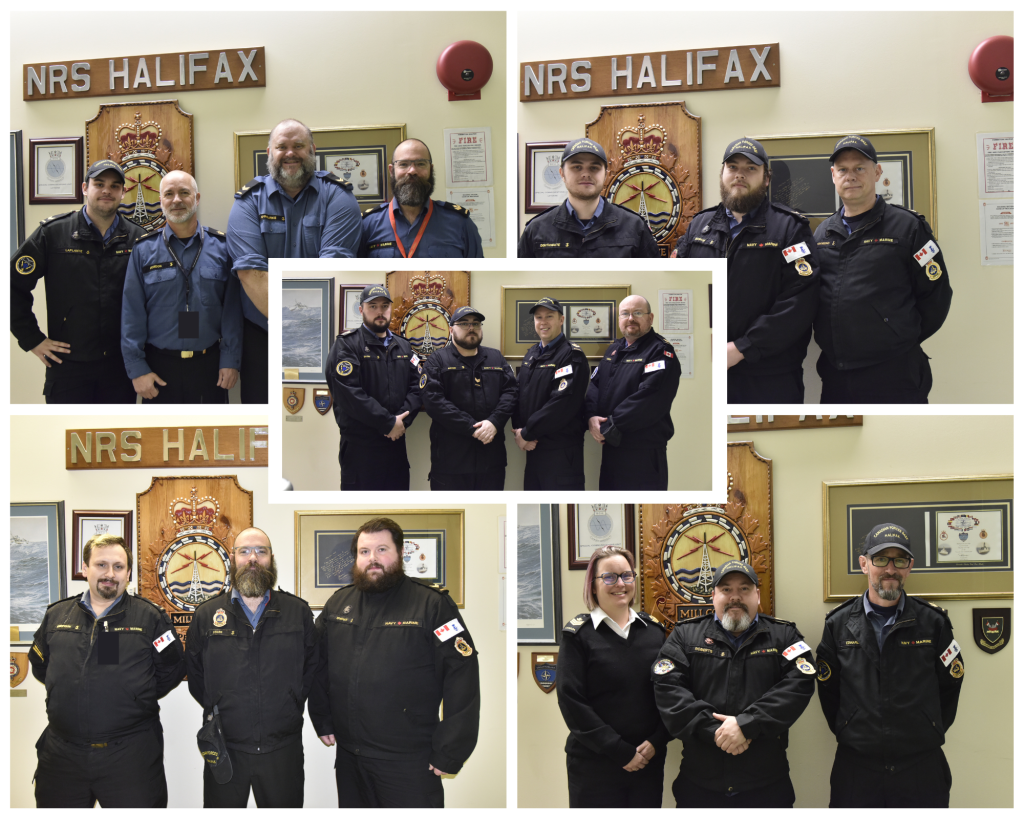 An inside look at the CFB Halifax Naval Communications Section Watch Floor
By Leah Coughlin,
CFB Halifax Public Affairs
As a civilian with no previous Watchkeeper knowledge, it is hard to put into words the experience of stepping onto the Canadian Forces Base (CFB) Halifax Naval Communications Section (NCS) Watch Floor for the first time. It's busy. It's behind heavy, high-security doors. It boasts highly technical equipment. And amidst the palpable intensity, its Watch keepers are hard at work providing communications support to deployed NATO operations.
Watchkeepers provide messaging services to and from deployed NATO ships, submarines, aircraft and shore units 24/7. They act as intermediaries between Canada's East Coast Fleet and deployments to support military operations and ensure the safety of Defence Team members.
"Watchkeepers are the communication backbone of military operations," says Master Sailor (MS) Boyde Langdon, a Naval Communicator working as a Watchkeeper at CFB Halifax. "We remain on top of all communications coming and going from shore and sea. It is our responsibility as Watch keepers to make sure messages get to the right place with no errors."
Watchkeepers use satellite communications, high frequency voice, low frequency radio and other communication technologies to provide constant communication with military operations. They must ensure all communication lines, including backups, are available at all times in the event of an emergency.
"It is nice to come to work and feel needed for your expertise," says MS Langdon. "Although we are behind closed doors and not always seen by the public or other units, our work is vital to the success of military operations."
Watchkeepers are available 24/7 in support of deployed operations in the maritime domain; this includes support to Royal Canadian Navy ships, their embarked Royal Canadian Air Force (RCAF) aircraft and applicable RCAF Search and Rescue assets in the Atlantic Region. These individuals work 12-hour shifts given this service is required around the clock. But despite the long hours, the Watchkeepers understand the criticality of the job and keep focused on the task at hand while on the watch floor. There are also some unique benefits to this type of work as compared to other jobs.
"My favourite part about being a Watchkeeper is the work-life balance," says Sailor First Class (S1) Keisha Abbott, a Naval Communicator who works on the NCS Watch Floor. "I know my schedule about a year in advance, which makes it easy to plan activities outside of work. This is not typical for other military trades."
In between shifts and during downtime, S1 Abbott has had the opportunity to pursue other interests and independent studies. She has taken American Sign Language (ASL) courses to become a more effective communicator and is working to receive a diploma in sports injury.
"I would recommend the naval communication trade to anyone looking to challenge themselves," says S1 Abbott. "Working as a Naval Communicator with the Watchkeepers has pushed me outside of my comfort zone and has allowed me to grow as a person."