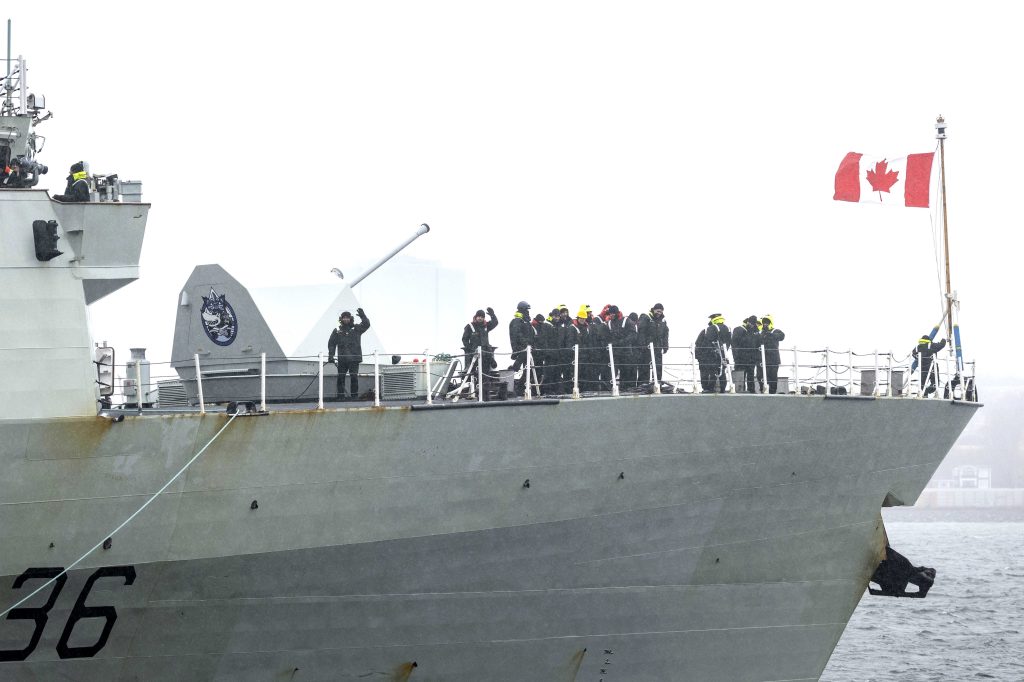 Indo-Pacific deployment an exciting moment for Atlantic Fleet
By Ryan Melanson,
Trident Staff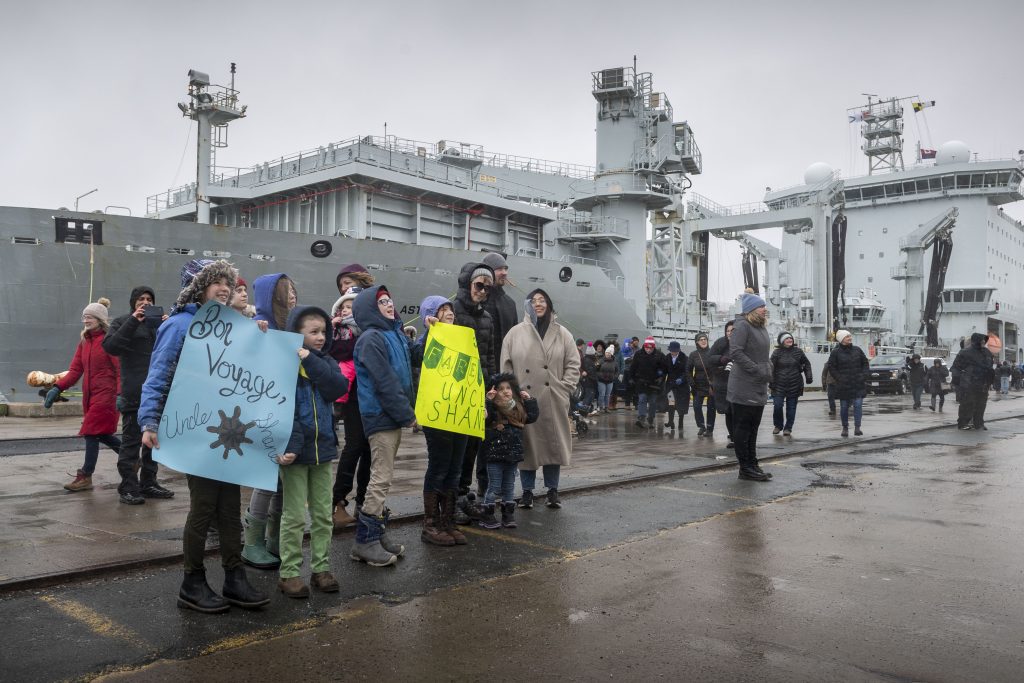 For the first time, east coast ships Royal Canadian Navy are on the way to the Indo-Pacific region for a major deployment. His Majesty's Canadian Ship (HMCS) Montréal departed Halifax on March 26 for six months in support of Operations Projection and Neon, accompanied by her CH-148 Cyclone Helicopter and air detachment crew, as well as the supply vessel MV Asterix and its embarked Naval Replenishment Unit.
"My crew are particularly excited because this is the first time an east-coast ship is deploying on Op Projection," said Commander Paul Mountford, HMCS Montréal's Commanding Officer. To support the Canadian government's new strategy in the Indo-Pacific, ships from both coasts will now be contributing to the deployments, conducting patrols and exercising alongside ships and aircraft from other nations.
"It's a great opportunity for our sailors to learn from some of the best, and for us to offer our experience back to them," said Rear-Admiral Brian Santarpia, Commander Maritime Forces Atlantic (MARLANT) and Joint Task Force Atlantic (JTFA).

RAdm Santarpia said Montréal will be operating with partners and allies in a number of exercises in the Indian Ocean and South China Sea, before heading through to Japan to take part in Operation Neon, Canada's contribution to the monitoring of United Nations sanctions imposed on North Korea. Plans are for the ship to then travel back to the waters off Australia for the international exercise Talisman Sabre later this summer.

Prior to Montréal's deployment, west coast ships HMCS Vancouver and HMCS Winnipeg were deployed to the Indo-Pacific from August to September of 2022, and plans are now to deploy two additional Halifax-class frigates to the region at a later date. Canada's new Indo-Pacific strategy includes a commitment to deploy additional military assets to the region to support peace and stability.
"It's vital to work together with allies and partners in furthering our aims. No single country can secure the safety and security of Maritime traffic in any region, let alone one as complex as the Indo-Pacific. Sending ships is just one important pillar of the military component of our strategy," RAdm Santarpia added.

"This is all in recognition of the growing importance of the region to Canada, economically and politically."