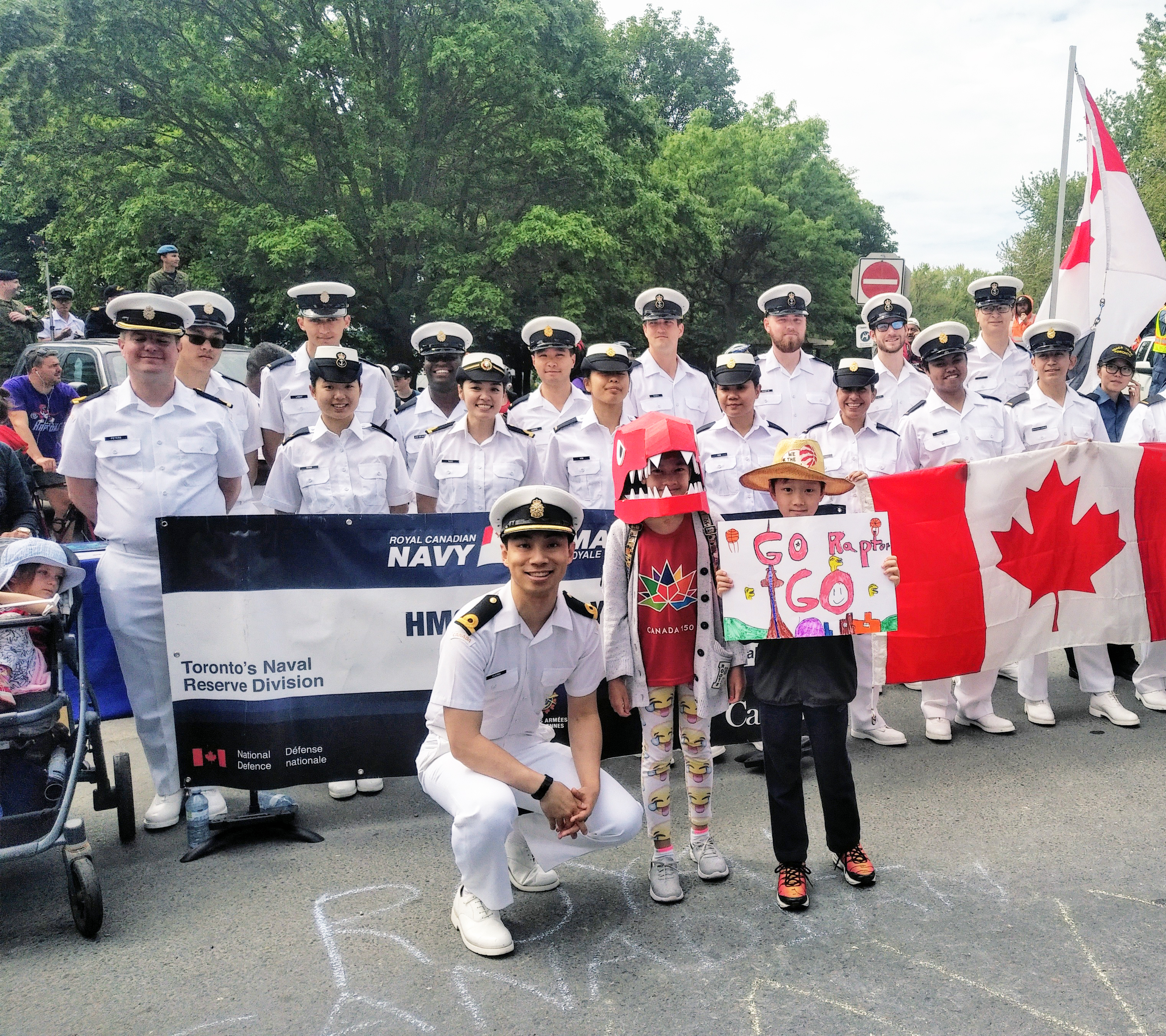 Ready Aye Ready for a championship: HMCS York cheers the Raptors
By SLt Kevin Vuong,
HMCS York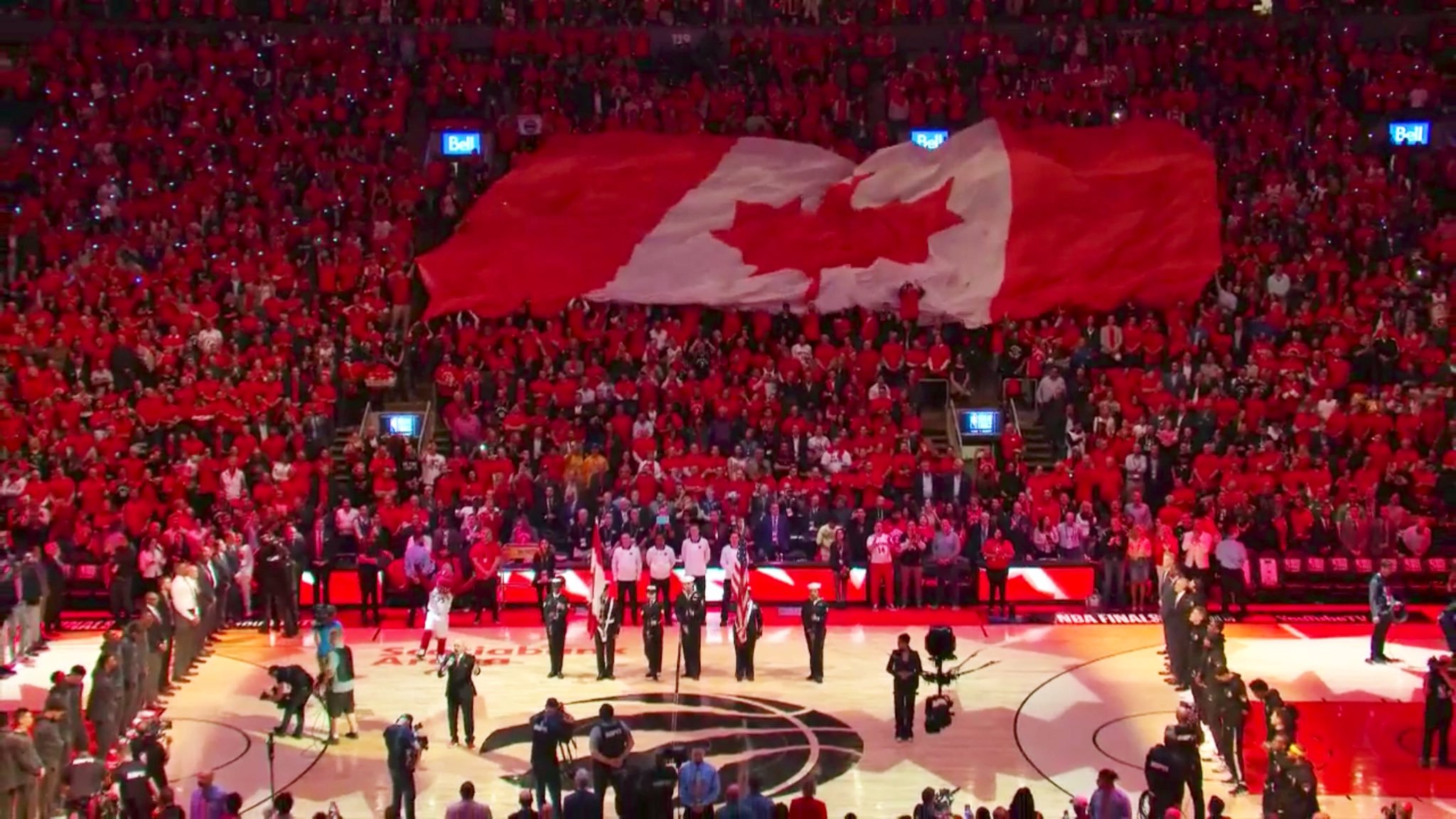 History made with Canadians, ashore and at sea, cheering for Canada's team.
With the Toronto Raptors' historic win, they showed the world what the Royal Canadian Navy (RCN) already knows – people first, mission always is a winning formula.
The ethos of sport is something the RCN understands well. And we saw the Raptors' esprit de corps through their mission for the NBA Championship.
The Raptors have players from six countries – Cameroon, Canada, Congo, England, Spain and the United States. From the players to the team's fans, the Raptors reflect the faces of Canada and the diversity of the RCN.
Their president, Masai Ujiri, is the NBA's first African-born executive, which evoked memories of LCdr Paul Smith's historic appointment in 2017 as the commanding officer (CO) of HMCS Summerside.
The first black CO in the RCN who is also of African heritage, he led a once-in-a-lifetime mission that retraced the historical footsteps of freed slaves that migrated from Nova Scotia to settle Freetown, Sierra Leone.
So when the Raptors made NBA history as the first Canadian team to win the championship, HMCS York, Toronto's naval reserve division (NRD), was there to commemorate the moment.
With a 'We The North' flag flying proudly at the unit, HMCS York's sailors and officers joined 4 million Canadians for what Mayor John Tory of Toronto had proclaimed as 'We The North Day'.
The parade lasted 5 hours, the longest in NBA history, and nearby fans took the opportunity to speak to their local NRD, and take photos with their hometown sailors.
When the world champions arrived at the unit, HMCS York cheered ship with Head Coach Nick Nurse among others returning thanks and salutes.
That was not the only time HMCS York has engaged with the Raptors during their championship run. During the NBA Finals, PO1 Jonathan Crangle, PO2 Joan Emode, and PO2 Kerry Chan joined their American counterparts to form the Flag Party for Game 5.
Aboard HMCS Toronto, the city's namesake ship, is a Cyclone codenamed the 'Raptor' after the team. The Raptors' historic win was one for the history books, and HMCS York and the RCN was with them every step of the way.
From Kawhi Leonard's load management to the Coach's expert navigation on and off the court, the Raptors took care of their people. And as we know in the RCN, when you put people first, you achieve your mission, always.
Congratulations to the Toronto Raptors on completing their historic mission to win the NBA Championship. Bravo Zulu to our world champions.