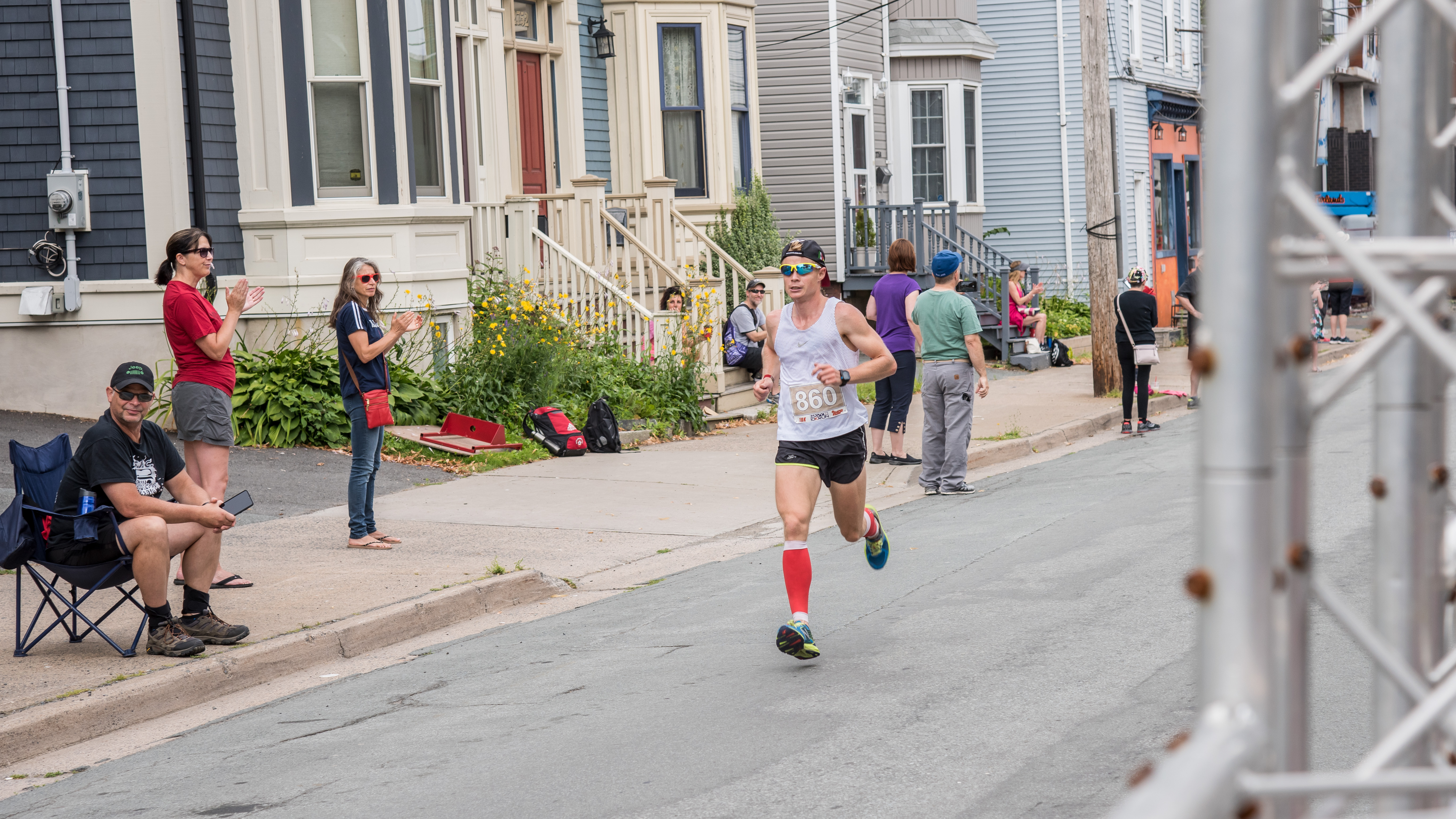 HMCS Shawinigan sailor preps for CISM games
By Ryan Melanson,
Trident Staff
He's built up a collection of gold medals from local and national running events in recent years, and MS Mark Brown is now ready to take the next step in his competitive running journey, representing the Canadian Armed Forces on the world stage.
MS Brown, a Bos'n from Dartmouth currently posted to HMCS Shawinigan, will be competing as part of Canada's marathon running team at the 2019 CISM (International Military Sports Council) World Games, being held in Wuhan, China from October 18-27. While international CISM tournaments for individual sports are held frequently, the CISM World Games only occurs every four years, with up to 10,000 athletes from more than 100 countries competing in 23 different sports.
"It's the biggest event, and we'll have all our CISM teams together for the one occasion. We'll fly over as a team, and be a part of the Olympics-style opening ceremonies, which will be very special," MS Brown said as he prepared to depart for China.
Though he dabbled in competitive running in high school, MS Brown said he started taking the sport seriously through the last decade, after registering for a few local races and finding success early on.
"I started to win some races, and decided I'd see where I could take it if I pushed a little bit harder."
That push has led to four consecutive years of gold medals from CAF National Running Championship events, as well as a spot on the CISM team. To take things even further, MS Brown has attended running camps in Mexico in the past year, training alongside world-class runners including members of the Kenyan national team. This doesn't guarantee success at the CISM level, however, with some countries counting Olympic-level athletes as part of their rosters for China.
"It's very competitive. But we still show up, and for the Canadians, landing right around the middle of the pack would be a big goal," MS Brown said.
"For me to go with a finishing time in mind would be setting myself up for failure. My hope is to get out there and perform to the best of my capability. There's also a lot to pick up and learn from being in that environment."
As he looks to the future, he said taking up coaching and helping to train other CAF runners will be an eventual goal.
"Running has changed my life and it's done nothing but positive things for me, so I'm hoping I can give back to the community and the CAF."