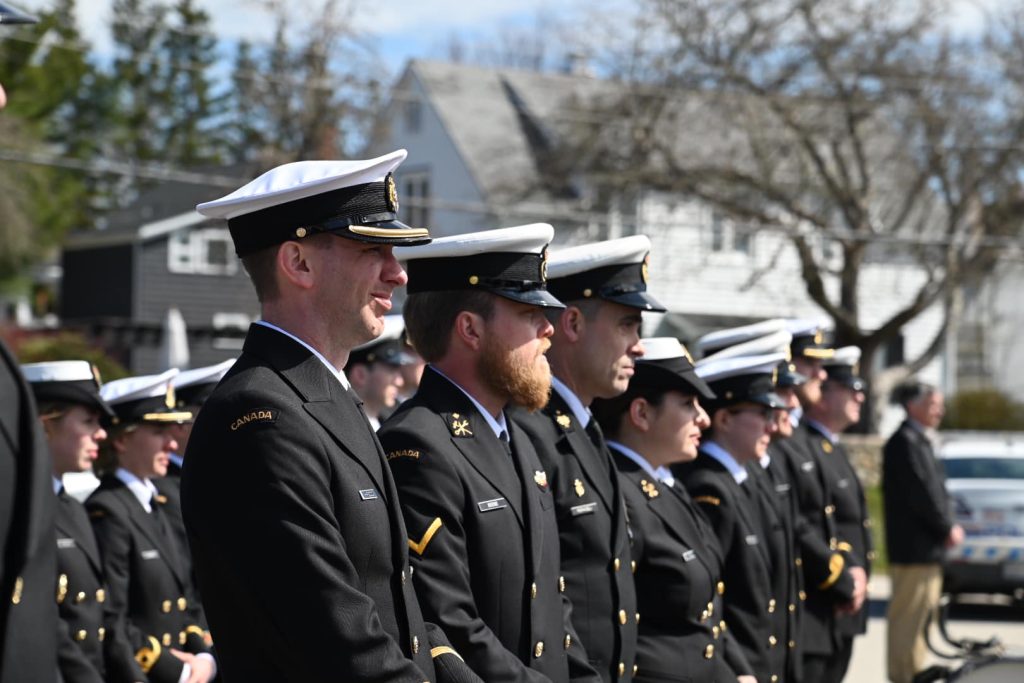 HMCS Scotian leads Battle of the Atlantic commemoration in Chester
By Ryan Melanson,
Trident Staff
As he spoke to the crowd assembled at the Battle of the Atlantic Commemoration ceremony on May 7 in Chester, NS, LCdr Ron Hearnshaw said he was compelled to highlight the critical role that Canada's Royal Canadian Navy Volunteer Reserve citizen-sailors played through the six-year campaign.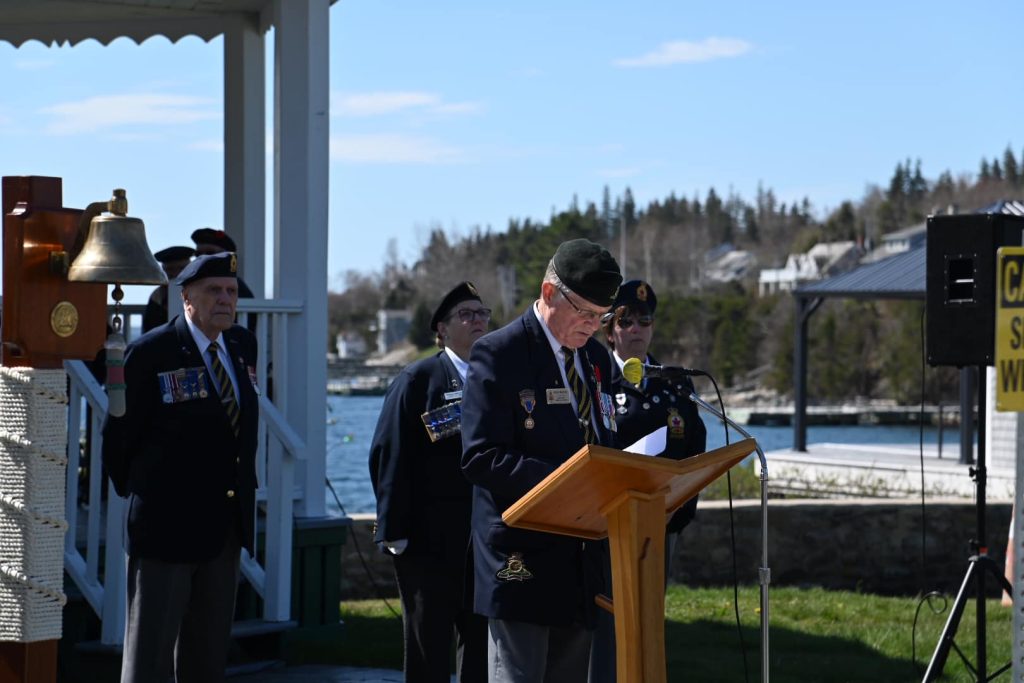 The RCN famously grew from fewer than 4,000 sailors to more than 95,000 by the end of the Second World War, with the majority joining through the Naval Reserve divisions established throughout the country. This was key to victory in the Atlantic and in the War overall, keeping Great Britain connected to its allies and a vital lifeline of supplies through the sea lanes. Canada's naval responsibility in protecting North Atlantic trade from the German submarine service established its role within a larger alliance. Subsequently, the Royal Canadian Navy (RCN) gained recognition as one of the most proficient anti-submarine naval forces globally following 1945.
"And of the 2,170 Canadians Navy personnel who perished during the battle, the majority – 1,769 – were Naval Reservists. Let us remember the sacrifice of the brave men and women who fought in the Battle of the Atlantic, and let us never forget the important role played by the Naval Reserve and citizen sailors," said LCdr Hearnshaw, Scotian's acting Commanding Officer.
"Their courage and determination helped ensure the Allies emerged victorious from this critical campaign, and their legacy will live on for generations to come."
Scotian was invited to lead the ceremony this year by the Royal Canadian Legion Branch #44 Chester as the Naval Reserve continues to celebrate its 100th anniversary, and LCdr Hearnshaw thanked branch president Gerry MacNeil and the municipality of Chester for the opportunity to highlight Reservists during their centennial year.
Halifax Memorial

In Halifax, Battle of the Atlantic traditions were back in their proper form after years of pandemic disruptions, with year's ceremony at the Halifax Memorial being attended by hundreds, and including an RCAF flypast and the backdrop of the Second World War Corvette HMCS Sackville in the water off Point Pleasant Park, where it conducted a committal of ashes ceremony.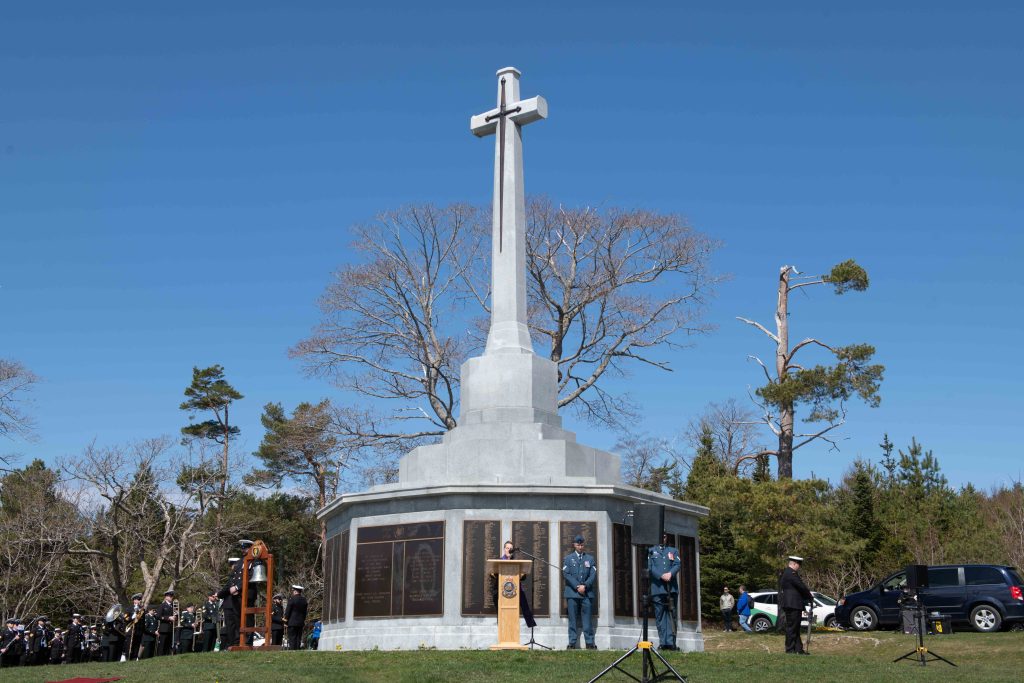 RAdm Brian Santarpia, Commander MARLANT and JTFA, chose to focus on Canada's Merchant Navy on the day. An additional 1,600 Merchant mariners died at sea during the battle.
"The vast majority of the merchant sailors who sailed in Canada's merchant marine, they came from Halifax's north end, and their death toll was horrific," he said, adding that the combined efforts of the RCNVR and Merchant Navy create an astounding legacy of bravery and sacrifice.
"No other population in the Allies had this high of a percentage of people from their own population serving in uniform as a volunteer force. No other country surpasses Canada's commitment to winning that war."