HMCS Sackville returns to downtown berth this week
By the Canadian Naval Memorial Trust
HMCS Sackville (aided by tugs) will slip HMC Dockyard on Thursday, 04 May 23 at 1100 am, for a sailpast of Halifax Harbour prior to returning to her berth at Sackville Landing for 12:30 pm.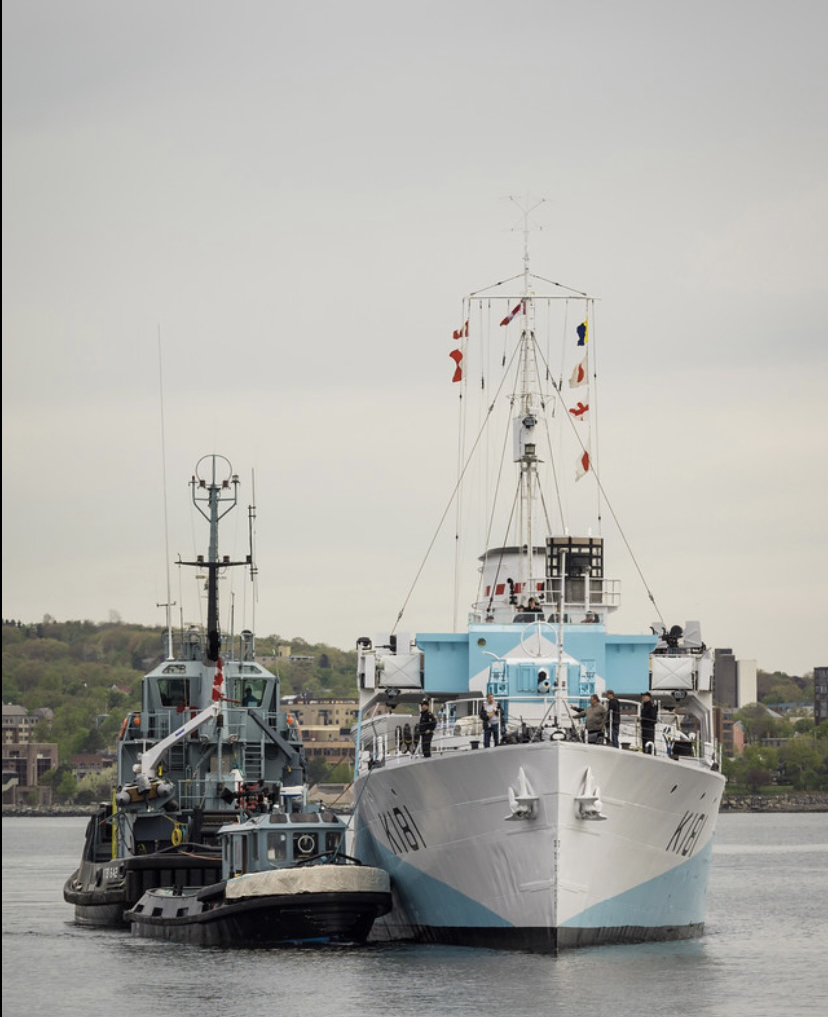 HMCS Sackville, is maintained and operated by the non profit Canadian Naval Memorial Trust (CNMT). The Sackville is a National Historic Site and is an iconic attraction on the historic Halifax waterfront.
Commissioned in 1941 in Saint John, NB, Sackville is a veteran of the Battle of the Atlantic (1939-1945) and the last of 123 corvettes that served in the Royal Canadian Navy during the Second World War. Along with her sister ships, Sackville played a pivotal role (convoy escort) in the war at sea. The ship holds a special place in Canadian naval heritage and is a living part of the history of the Royal Canadian Navy.
HMCS Sackville will open to the public for tours in mid June. The ship has been restored to her wartime configuration and includes exhibits and artifacts dedicated to those who served during the Battle of the Atlantic and a memorial to all those who made the ultimate sacrifice. Guests can visit the main gun deck forward, the wheelhouse, the open bridge, the quarterdeck, tiller flats, the Chiefs & Petty Officers mess, engine and boiler rooms, the ratings messes, the Captain's Cabin and much more. When onboard, you can self-tour, using the audio portals located throughout the ship, or a designated tour guide can escort you—providing commentary for a more complete history.
Commander Gary Reddy (ret'd), Commanding Officer of HMCS Sackville, says "the Canadian Naval Memorial Trust (that maintains and operates Sackville) and the ship's volunteer crew are excited to return to the downtown waterfront. We look forward to showcasing this iconic warship and allowing residents and visitors to step back in time to remember and reflect on the Battle of the Atlantic (1939-1945)."