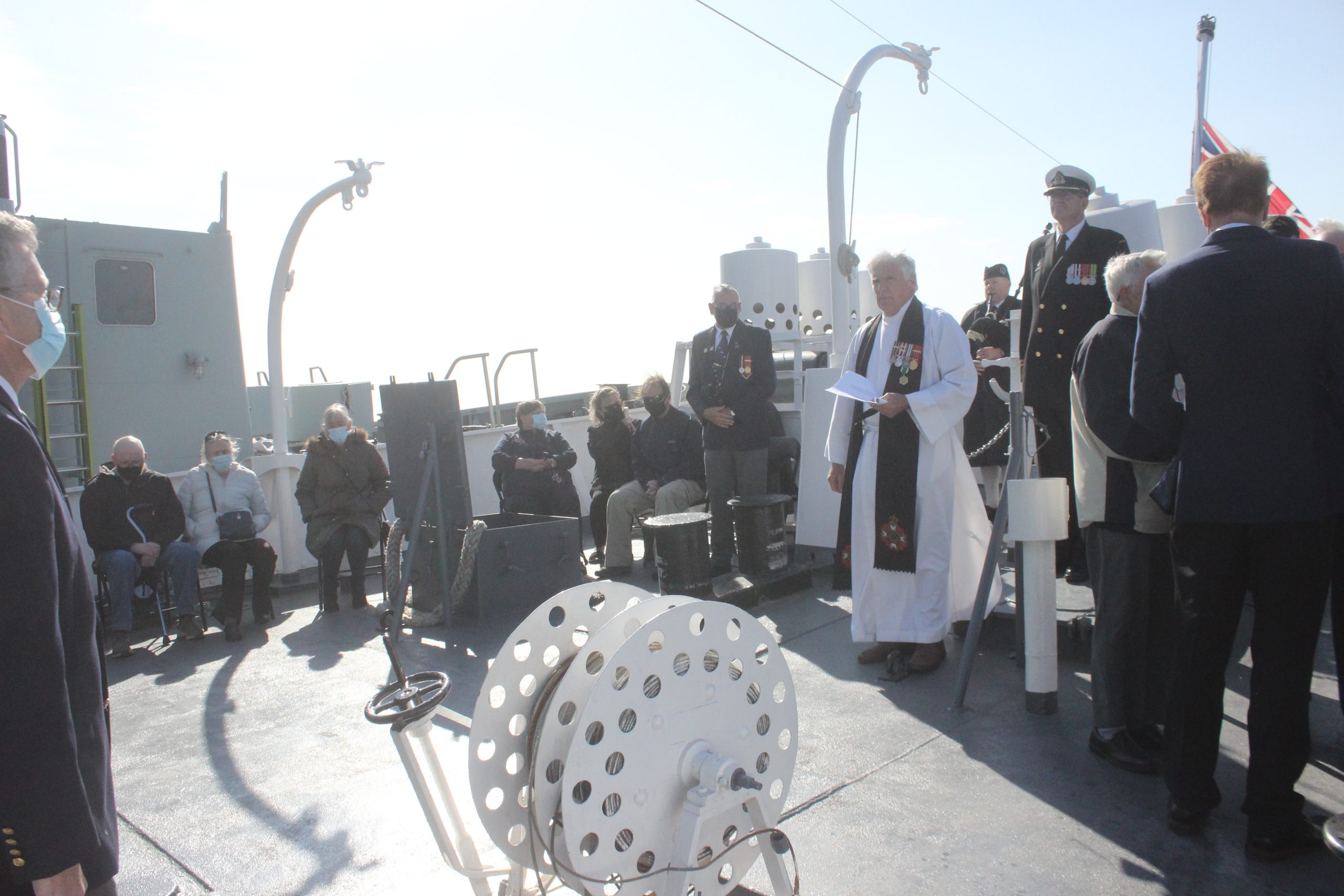 HMCS Sackville hosts committal services as summer season ends
By Ryan Melanson,
Trident Staff
The Committal of Ashes Ceremony aboard HMCS Sackville has long been an important annual event for the historic ship, taking place once a year, on Battle of the Atlantic Sunday, off of Point Pleasant Park in Halifax.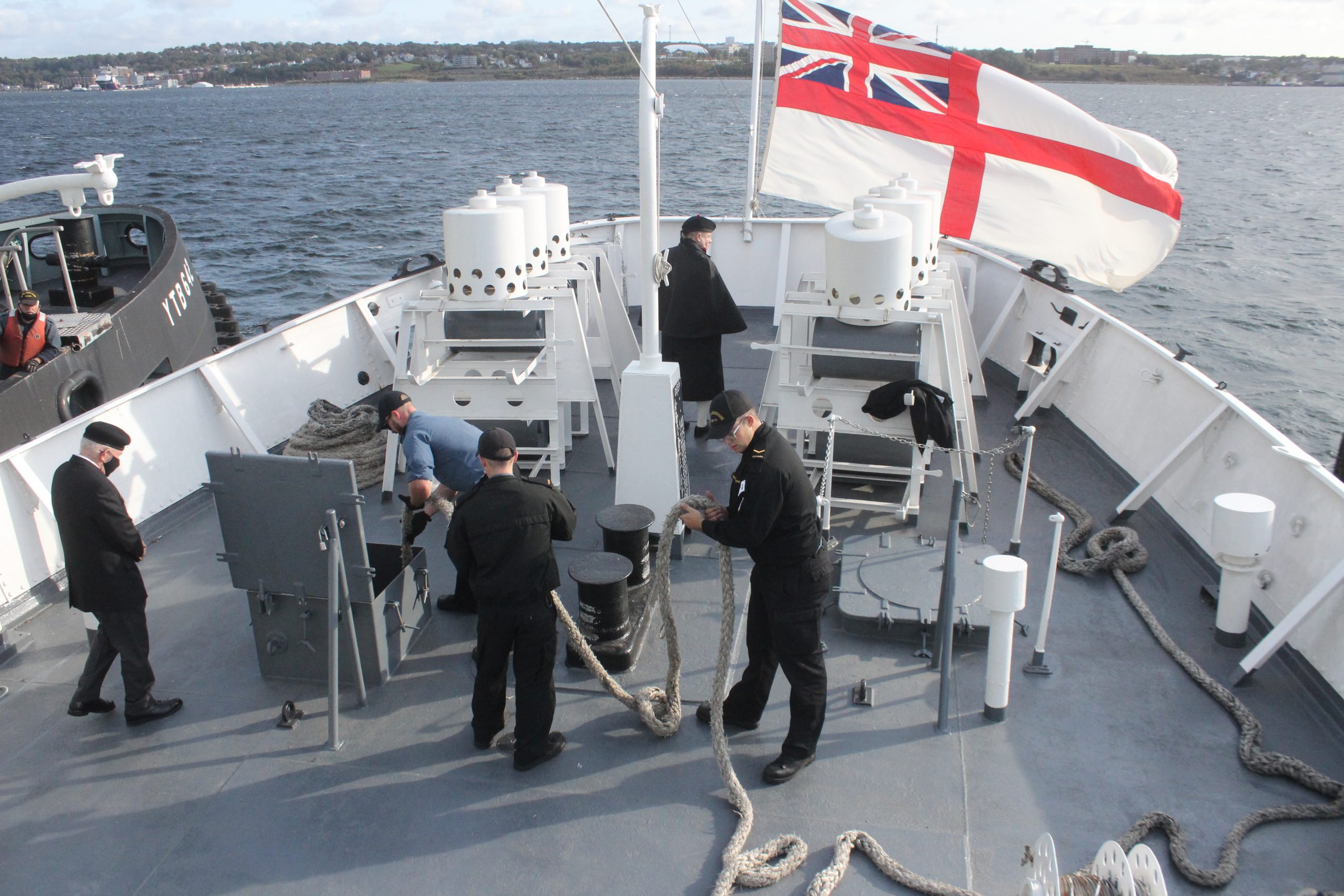 Because of Sackville's deteriorating condition, however, it was forced to pause the services starting in 2014, and recent years have seen present-day RCN ships step in to assist family members in having their loved ones' ashes brought to sea as their final resting place.
With major repair and maintenance work completed on the Second World War-era Corvette earlier this year, Sackville's volunteer crew said they're very pleased that this important service is now continuing. The first committal ceremony on board since 2014 was held in September of 2020, and the ship recently held two more – one on September 24, and again on October 8.
"The service is a mainstay for us and it's one of the most important activities the ship carries out. Honouring those who served, in all elements of the Canadian Forces, and even in foreign militaries, is what the ship is all about," said Cdr (Ret'd) Gary Reddy, Sackville's Commanding Officer with the Canadian Naval Memorial Trust (CNMT), the non-profit that owns and cares for the ship.
The ceremony itself is short and respectful, with words from CNMT Padre Andrew Cooke and a brief biography of each individual whose ashes have come aboard. Family members are invited to observe and release flowers overboard as the ashes are let go.
It's the wish of many former sailors to have their ashes brought to sea, and there is often a waitlist as only so many can be accommodated on each occasion. Because of this, Sackville is planning for the committal ceremonies to take place twice a year, once on Battle of the Atlantic Sunday in May, and again in the fall prior to the ship making its annual move from Sackville Landing at the Halifax boardwalk to its winter berth inside HMC Dockyard.
That winter move took place this year on October 8, after a busy season for Sackville's trustees and tour guides at the waterfront, even if ongoing restrictions meant tours were restricted to the outdoor upper deck areas.
"We had a great summer with 30,000 people visiting the ship. Considering that we're only now starting to move to hopefully a post-COVID environment, we're glad people were still able to take in that upper deck piece of the tour, and I think you can still get an understanding of the significance of HMCS Sackville. People enjoyed it," Cdr (Ret'd) Reddy added.He also noted that the CNMT is always looking for new trustees, and that being a current or former military member is not a requirement for getting involved. Those with a strong interest in Second World War history, or family ties to naval service, are encouraged to reach out. Visit http://hmcssackville.ca/join-and-support for more information.